10 days tour from Casablanca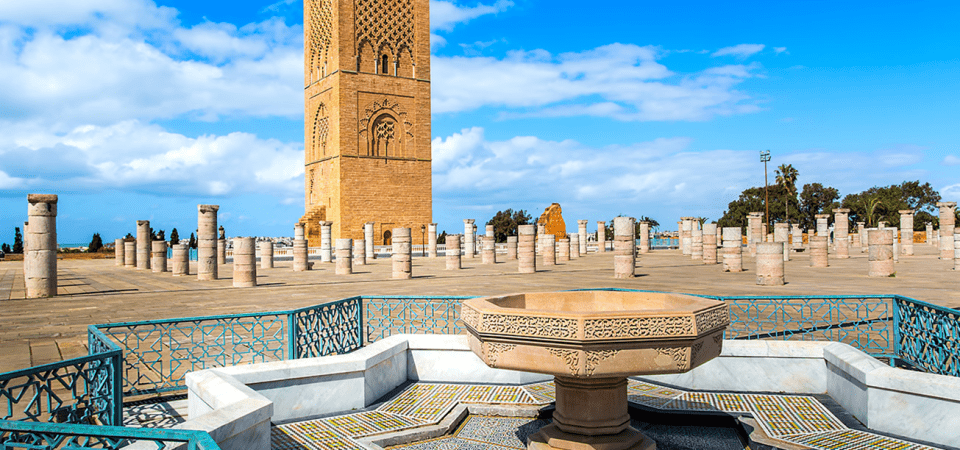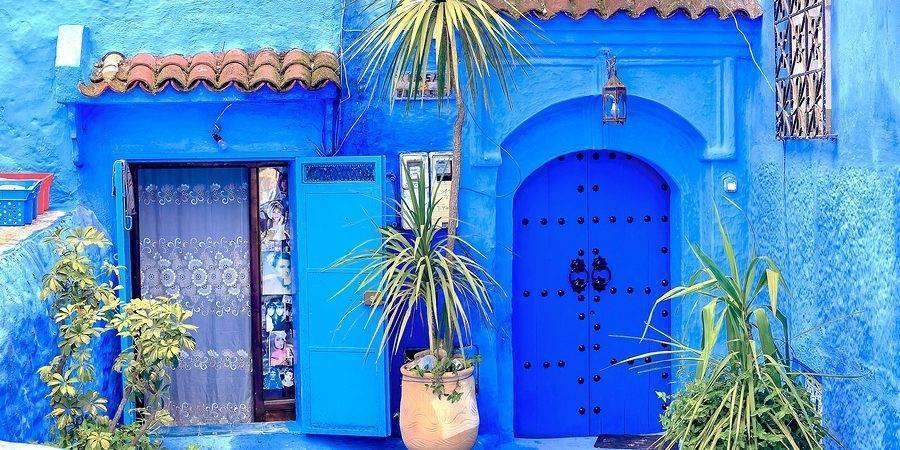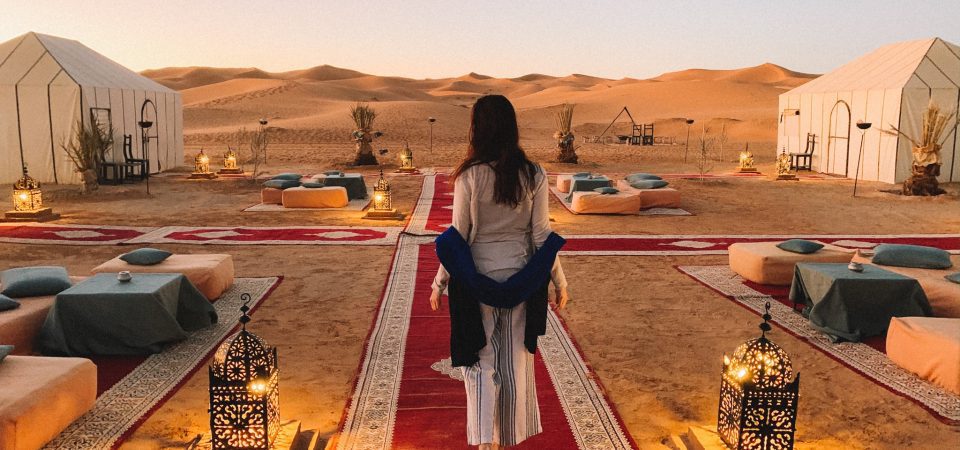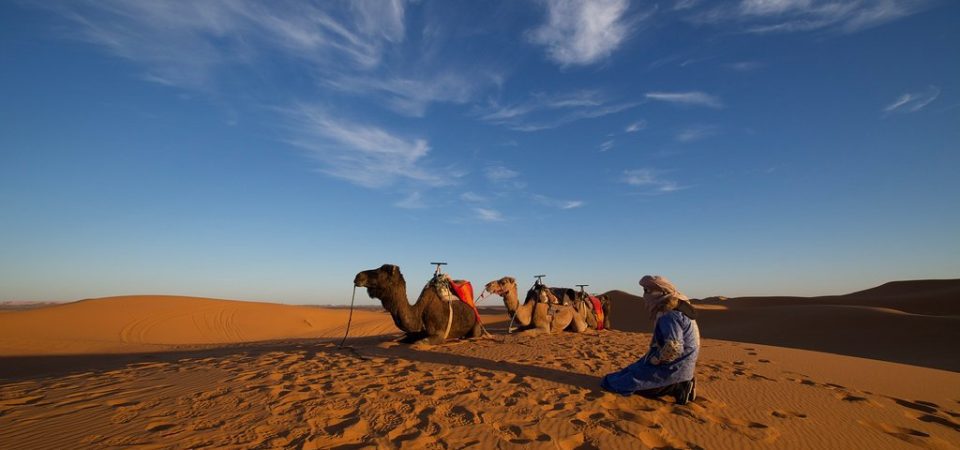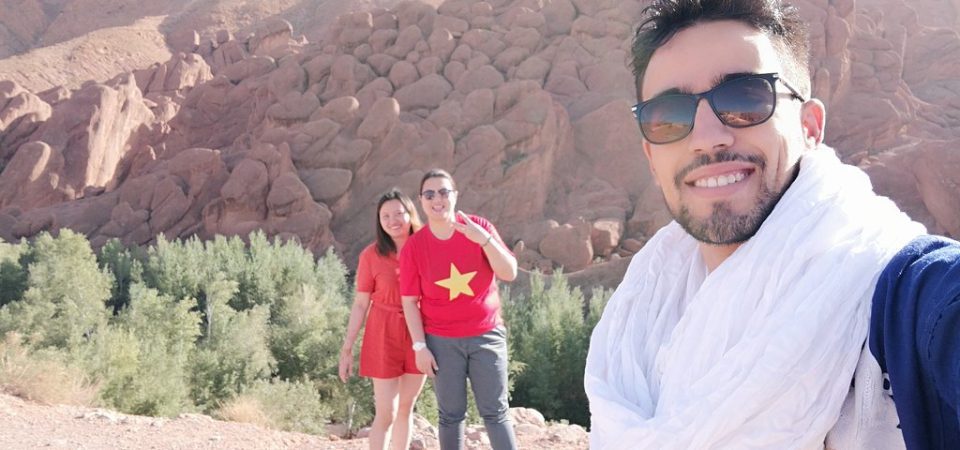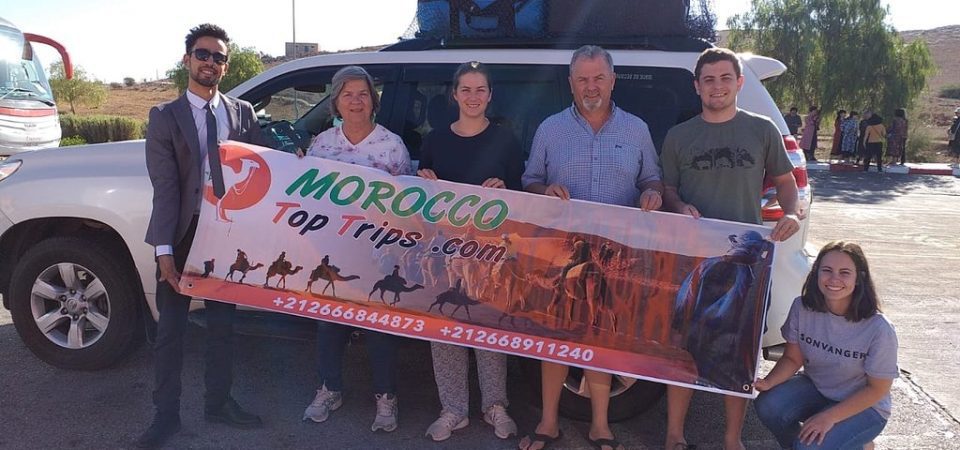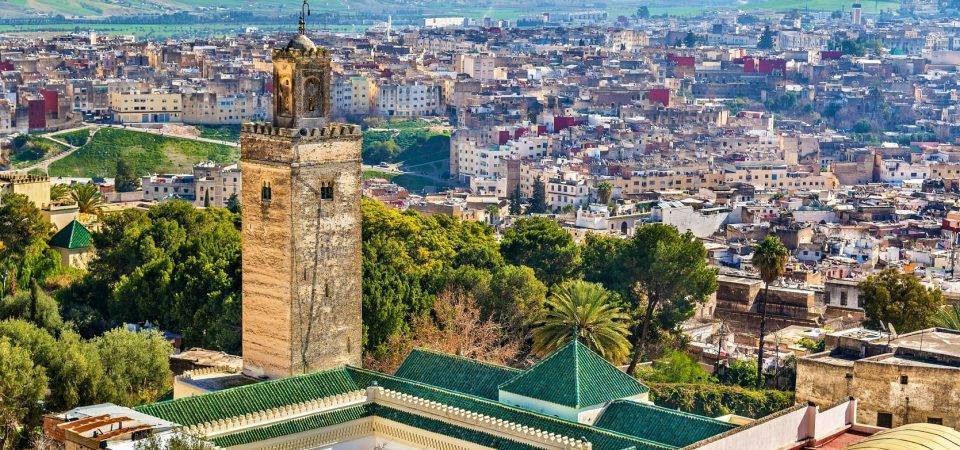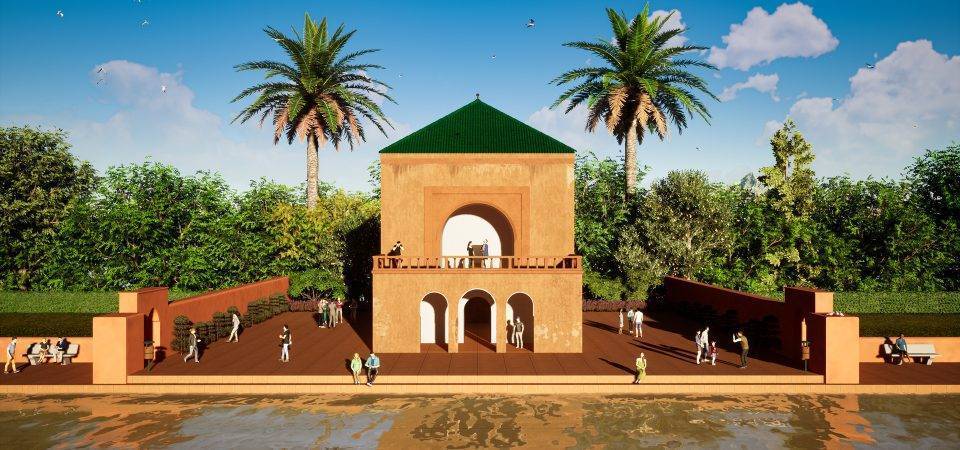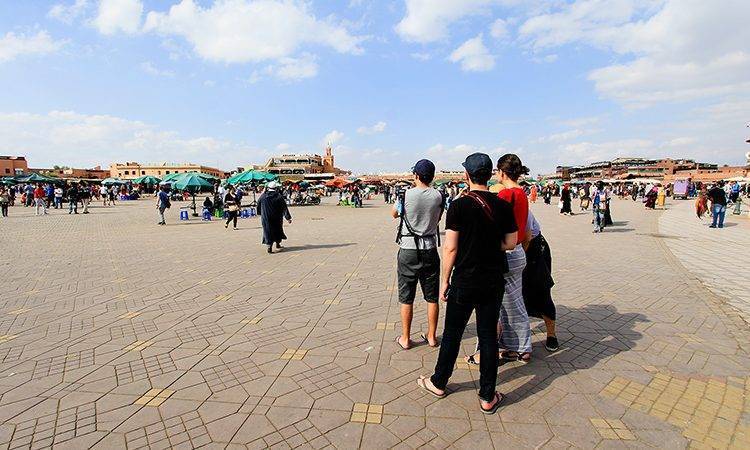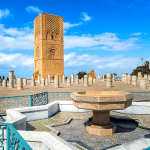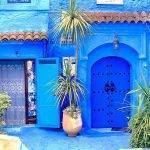 +6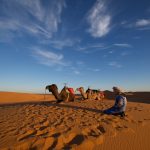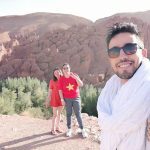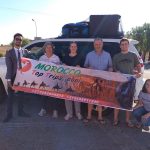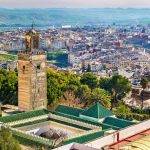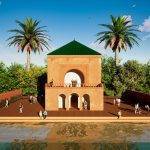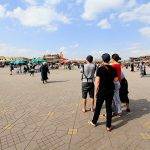 10 days tour from Casablanca
Starting City : Casablanca
Ending City : Marrakech/Casablanca
Itinerary:  Rabat, Chefchaouen, Fez, Desert, Ouarzazate (Ait Ben Haddou), Marrakech
Night Staying : 10 days / 9 nights tour from Casablanca
1 night in Casablanca
1 night in Chefchaouen
2 nights in Fez
2 nights in desert (1 in a Sahara desert camp and 1 in a hotel/Riad)
1 night in Dades/Ouarzazate
2 nights in Marrakech
10 days tour from Casablanca
This 10 days tour starts from Casablanca airport or your lodge to visit the most beautiful places in Morocco. We will visit Rabat, Chefchaouen, Fez, desert experience, Dades and Marrakech
Day 1: Arrival to Casablanca
Pick up from Casablanca airport
Visit Hassan II Mosque
Diner
Day 2: Casablanca - Rabat - Chefchaouen
Leaving Casablanca toward Rabat
Visit Udayas Kasbah, Bab Challah, Hassan Tower
Leaving to Chefchaouen, the blue city in the afternoon
Day 3: Chefchaouen - Volubilis - Meknes - Fes
Visit of Chefchaouen in the morning
leaving toward Fes
Explore Volubilis
Meknes (Bab Mansour gate)
Day 4: Guided tour of Fez with local guide
Visit the main attractions: University Al-Karaouine, Blue gate, Medina, Chaouarra Tannery...
Day 5: Fez - Ifrane - Azrou - Erfoud - Desert
Ifrane (Moroccan Switzerland
Cedar forest in Azrou
Panoramic view of Ziz Valley
Camel rides and overnight in a luxury desert camp
Day 6: 4X4 excursion in Moroccan Sahara desert
Explore the Moroccan Desert
Visit local Berber nomads
Old mines of M'fis
Gnaoua Music in Khamlia
Optional: outdoors desert activities in the afternoon, Quads, Buggies, Sand-boarding
Day 7: Merzouga - Rissani Souk - Todra gorges - Dades
desert to Dades
Rissani Souk (Spices, dattes and desert herbs)
Todra Gorges
Dades gorges
Day 8: Dades - Ouarzazate - Ait Ben Haddou - Marrakech
Dades
crossing the rose valley
visit of Ouarzazate (Cinema Studio, Taourirt Kasbah)
Ait Ben Haddou (Unesco Site since 1987)
Atlas Mountains (Tizi n Tichka)
Day 9: Guided tour of Marrakech
Visit of Marrakech, Jardins Majorelles, Bahia Palace, Palais El Badii, Saadian tombs, Jemaa El Fnaa, Koutoubia....
Free time for shopping of Moroccan souvenirs
Airport transfer
Morocco Top Trips offers premium private tours in three packages levels: Standard, Luxury, and VIP.
All prices on the website reflect the standard package. Please inquire for Luxury and VIP package pricing.
28
Generale
General price:
$

890.00 / ticket
Options
guests = 1

Price

$

2690.00 / ticket

guests = 2

Price

$

1790.00 / ticket

guests = 3

Price

$

1490.00 / ticket

guests = 4

Price

$

1230.00 / ticket

guests = 5

Price

$

1090.00 / ticket

guests = 6

Price

$

980.00 / ticket

guests >= 7

Price

$

890.00 / ticket
29
Generale
General price:
$

890.00 / ticket
Options
guests = 1

Price

$

2690.00 / ticket

guests = 2

Price

$

1790.00 / ticket

guests = 3

Price

$

1490.00 / ticket

guests = 4

Price

$

1230.00 / ticket

guests = 5

Price

$

1090.00 / ticket

guests = 6

Price

$

980.00 / ticket

guests >= 7

Price

$

890.00 / ticket
30
Generale
General price:
$

890.00 / ticket
Options
guests = 1

Price

$

2690.00 / ticket

guests = 2

Price

$

1790.00 / ticket

guests = 3

Price

$

1490.00 / ticket

guests = 4

Price

$

1230.00 / ticket

guests = 5

Price

$

1090.00 / ticket

guests = 6

Price

$

980.00 / ticket

guests >= 7

Price

$

890.00 / ticket
31
Generale
General price:
$

890.00 / ticket
Options
guests = 1

Price

$

2690.00 / ticket

guests = 2

Price

$

1790.00 / ticket

guests = 3

Price

$

1490.00 / ticket

guests = 4

Price

$

1230.00 / ticket

guests = 5

Price

$

1090.00 / ticket

guests = 6

Price

$

980.00 / ticket

guests >= 7

Price

$

890.00 / ticket
1
Generale
General price:
$

890.00 / ticket
Options
guests = 1

Price

$

2690.00 / ticket

guests = 2

Price

$

1790.00 / ticket

guests = 3

Price

$

1490.00 / ticket

guests = 4

Price

$

1230.00 / ticket

guests = 5

Price

$

1090.00 / ticket

guests = 6

Price

$

980.00 / ticket

guests >= 7

Price

$

890.00 / ticket
2
Generale
General price:
$

890.00 / ticket
Options
guests = 1

Price

$

2690.00 / ticket

guests = 2

Price

$

1790.00 / ticket

guests = 3

Price

$

1490.00 / ticket

guests = 4

Price

$

1230.00 / ticket

guests = 5

Price

$

1090.00 / ticket

guests = 6

Price

$

980.00 / ticket

guests >= 7

Price

$

890.00 / ticket
3
Generale
General price:
$

890.00 / ticket
Options
guests = 1

Price

$

2690.00 / ticket

guests = 2

Price

$

1790.00 / ticket

guests = 3

Price

$

1490.00 / ticket

guests = 4

Price

$

1230.00 / ticket

guests = 5

Price

$

1090.00 / ticket

guests = 6

Price

$

980.00 / ticket

guests >= 7

Price

$

890.00 / ticket
4
Generale
General price:
$

890.00 / ticket
Options
guests = 1

Price

$

2690.00 / ticket

guests = 2

Price

$

1790.00 / ticket

guests = 3

Price

$

1490.00 / ticket

guests = 4

Price

$

1230.00 / ticket

guests = 5

Price

$

1090.00 / ticket

guests = 6

Price

$

980.00 / ticket

guests >= 7

Price

$

890.00 / ticket
5
Generale
General price:
$

890.00 / ticket
Options
guests = 1

Price

$

2690.00 / ticket

guests = 2

Price

$

1790.00 / ticket

guests = 3

Price

$

1490.00 / ticket

guests = 4

Price

$

1230.00 / ticket

guests = 5

Price

$

1090.00 / ticket

guests = 6

Price

$

980.00 / ticket

guests >= 7

Price

$

890.00 / ticket
30
Generale
General price:
$

890.00 / ticket
Options
guests = 1

Price

$

2690.00 / ticket

guests = 2

Price

$

1790.00 / ticket

guests = 3

Price

$

1490.00 / ticket

guests = 4

Price

$

1230.00 / ticket

guests = 5

Price

$

1090.00 / ticket

guests = 6

Price

$

980.00 / ticket

guests >= 7

Price

$

890.00 / ticket
31
Generale
General price:
$

890.00 / ticket
Options
guests = 1

Price

$

2690.00 / ticket

guests = 2

Price

$

1790.00 / ticket

guests = 3

Price

$

1490.00 / ticket

guests = 4

Price

$

1230.00 / ticket

guests = 5

Price

$

1090.00 / ticket

guests = 6

Price

$

980.00 / ticket

guests >= 7

Price

$

890.00 / ticket
1
Generale
General price:
$

890.00 / ticket
Options
guests = 1

Price

$

2690.00 / ticket

guests = 2

Price

$

1790.00 / ticket

guests = 3

Price

$

1490.00 / ticket

guests = 4

Price

$

1230.00 / ticket

guests = 5

Price

$

1090.00 / ticket

guests = 6

Price

$

980.00 / ticket

guests >= 7

Price

$

890.00 / ticket
2
Generale
General price:
$

890.00 / ticket
Options
guests = 1

Price

$

2690.00 / ticket

guests = 2

Price

$

1790.00 / ticket

guests = 3

Price

$

1490.00 / ticket

guests = 4

Price

$

1230.00 / ticket

guests = 5

Price

$

1090.00 / ticket

guests = 6

Price

$

980.00 / ticket

guests >= 7

Price

$

890.00 / ticket
3
Generale
General price:
$

890.00 / ticket
Options
guests = 1

Price

$

2690.00 / ticket

guests = 2

Price

$

1790.00 / ticket

guests = 3

Price

$

1490.00 / ticket

guests = 4

Price

$

1230.00 / ticket

guests = 5

Price

$

1090.00 / ticket

guests = 6

Price

$

980.00 / ticket

guests >= 7

Price

$

890.00 / ticket
4
Generale
General price:
$

890.00 / ticket
Options
guests = 1

Price

$

2690.00 / ticket

guests = 2

Price

$

1790.00 / ticket

guests = 3

Price

$

1490.00 / ticket

guests = 4

Price

$

1230.00 / ticket

guests = 5

Price

$

1090.00 / ticket

guests = 6

Price

$

980.00 / ticket

guests >= 7

Price

$

890.00 / ticket
5
Generale
General price:
$

890.00 / ticket
Options
guests = 1

Price

$

2690.00 / ticket

guests = 2

Price

$

1790.00 / ticket

guests = 3

Price

$

1490.00 / ticket

guests = 4

Price

$

1230.00 / ticket

guests = 5

Price

$

1090.00 / ticket

guests = 6

Price

$

980.00 / ticket

guests >= 7

Price

$

890.00 / ticket
6
Generale
General price:
$

890.00 / ticket
Options
guests = 1

Price

$

2690.00 / ticket

guests = 2

Price

$

1790.00 / ticket

guests = 3

Price

$

1490.00 / ticket

guests = 4

Price

$

1230.00 / ticket

guests = 5

Price

$

1090.00 / ticket

guests = 6

Price

$

980.00 / ticket

guests >= 7

Price

$

890.00 / ticket
7
Generale
General price:
$

890.00 / ticket
Options
guests = 1

Price

$

2690.00 / ticket

guests = 2

Price

$

1790.00 / ticket

guests = 3

Price

$

1490.00 / ticket

guests = 4

Price

$

1230.00 / ticket

guests = 5

Price

$

1090.00 / ticket

guests = 6

Price

$

980.00 / ticket

guests >= 7

Price

$

890.00 / ticket
8
Generale
General price:
$

890.00 / ticket
Options
guests = 1

Price

$

2690.00 / ticket

guests = 2

Price

$

1790.00 / ticket

guests = 3

Price

$

1490.00 / ticket

guests = 4

Price

$

1230.00 / ticket

guests = 5

Price

$

1090.00 / ticket

guests = 6

Price

$

980.00 / ticket

guests >= 7

Price

$

890.00 / ticket
9
Generale
General price:
$

890.00 / ticket
Options
guests = 1

Price

$

2690.00 / ticket

guests = 2

Price

$

1790.00 / ticket

guests = 3

Price

$

1490.00 / ticket

guests = 4

Price

$

1230.00 / ticket

guests = 5

Price

$

1090.00 / ticket

guests = 6

Price

$

980.00 / ticket

guests >= 7

Price

$

890.00 / ticket
10
Generale
General price:
$

890.00 / ticket
Options
guests = 1

Price

$

2690.00 / ticket

guests = 2

Price

$

1790.00 / ticket

guests = 3

Price

$

1490.00 / ticket

guests = 4

Price

$

1230.00 / ticket

guests = 5

Price

$

1090.00 / ticket

guests = 6

Price

$

980.00 / ticket

guests >= 7

Price

$

890.00 / ticket
11
Generale
General price:
$

890.00 / ticket
Options
guests = 1

Price

$

2690.00 / ticket

guests = 2

Price

$

1790.00 / ticket

guests = 3

Price

$

1490.00 / ticket

guests = 4

Price

$

1230.00 / ticket

guests = 5

Price

$

1090.00 / ticket

guests = 6

Price

$

980.00 / ticket

guests >= 7

Price

$

890.00 / ticket
12
Generale
General price:
$

890.00 / ticket
Options
guests = 1

Price

$

2690.00 / ticket

guests = 2

Price

$

1790.00 / ticket

guests = 3

Price

$

1490.00 / ticket

guests = 4

Price

$

1230.00 / ticket

guests = 5

Price

$

1090.00 / ticket

guests = 6

Price

$

980.00 / ticket

guests >= 7

Price

$

890.00 / ticket
13
Generale
General price:
$

890.00 / ticket
Options
guests = 1

Price

$

2690.00 / ticket

guests = 2

Price

$

1790.00 / ticket

guests = 3

Price

$

1490.00 / ticket

guests = 4

Price

$

1230.00 / ticket

guests = 5

Price

$

1090.00 / ticket

guests = 6

Price

$

980.00 / ticket

guests >= 7

Price

$

890.00 / ticket
14
Generale
General price:
$

890.00 / ticket
Options
guests = 1

Price

$

2690.00 / ticket

guests = 2

Price

$

1790.00 / ticket

guests = 3

Price

$

1490.00 / ticket

guests = 4

Price

$

1230.00 / ticket

guests = 5

Price

$

1090.00 / ticket

guests = 6

Price

$

980.00 / ticket

guests >= 7

Price

$

890.00 / ticket
15
Generale
General price:
$

890.00 / ticket
Options
guests = 1

Price

$

2690.00 / ticket

guests = 2

Price

$

1790.00 / ticket

guests = 3

Price

$

1490.00 / ticket

guests = 4

Price

$

1230.00 / ticket

guests = 5

Price

$

1090.00 / ticket

guests = 6

Price

$

980.00 / ticket

guests >= 7

Price

$

890.00 / ticket
16
Generale
General price:
$

890.00 / ticket
Options
guests = 1

Price

$

2690.00 / ticket

guests = 2

Price

$

1790.00 / ticket

guests = 3

Price

$

1490.00 / ticket

guests = 4

Price

$

1230.00 / ticket

guests = 5

Price

$

1090.00 / ticket

guests = 6

Price

$

980.00 / ticket

guests >= 7

Price

$

890.00 / ticket
17
Generale
General price:
$

890.00 / ticket
Options
guests = 1

Price

$

2690.00 / ticket

guests = 2

Price

$

1790.00 / ticket

guests = 3

Price

$

1490.00 / ticket

guests = 4

Price

$

1230.00 / ticket

guests = 5

Price

$

1090.00 / ticket

guests = 6

Price

$

980.00 / ticket

guests >= 7

Price

$

890.00 / ticket
18
Generale
General price:
$

890.00 / ticket
Options
guests = 1

Price

$

2690.00 / ticket

guests = 2

Price

$

1790.00 / ticket

guests = 3

Price

$

1490.00 / ticket

guests = 4

Price

$

1230.00 / ticket

guests = 5

Price

$

1090.00 / ticket

guests = 6

Price

$

980.00 / ticket

guests >= 7

Price

$

890.00 / ticket
19
Generale
General price:
$

890.00 / ticket
Options
guests = 1

Price

$

2690.00 / ticket

guests = 2

Price

$

1790.00 / ticket

guests = 3

Price

$

1490.00 / ticket

guests = 4

Price

$

1230.00 / ticket

guests = 5

Price

$

1090.00 / ticket

guests = 6

Price

$

980.00 / ticket

guests >= 7

Price

$

890.00 / ticket
20
Generale
General price:
$

890.00 / ticket
Options
guests = 1

Price

$

2690.00 / ticket

guests = 2

Price

$

1790.00 / ticket

guests = 3

Price

$

1490.00 / ticket

guests = 4

Price

$

1230.00 / ticket

guests = 5

Price

$

1090.00 / ticket

guests = 6

Price

$

980.00 / ticket

guests >= 7

Price

$

890.00 / ticket
21
Generale
General price:
$

890.00 / ticket
Options
guests = 1

Price

$

2690.00 / ticket

guests = 2

Price

$

1790.00 / ticket

guests = 3

Price

$

1490.00 / ticket

guests = 4

Price

$

1230.00 / ticket

guests = 5

Price

$

1090.00 / ticket

guests = 6

Price

$

980.00 / ticket

guests >= 7

Price

$

890.00 / ticket
22
Generale
General price:
$

890.00 / ticket
Options
guests = 1

Price

$

2690.00 / ticket

guests = 2

Price

$

1790.00 / ticket

guests = 3

Price

$

1490.00 / ticket

guests = 4

Price

$

1230.00 / ticket

guests = 5

Price

$

1090.00 / ticket

guests = 6

Price

$

980.00 / ticket

guests >= 7

Price

$

890.00 / ticket
23
Generale
General price:
$

890.00 / ticket
Options
guests = 1

Price

$

2690.00 / ticket

guests = 2

Price

$

1790.00 / ticket

guests = 3

Price

$

1490.00 / ticket

guests = 4

Price

$

1230.00 / ticket

guests = 5

Price

$

1090.00 / ticket

guests = 6

Price

$

980.00 / ticket

guests >= 7

Price

$

890.00 / ticket
24
Generale
General price:
$

890.00 / ticket
Options
guests = 1

Price

$

2690.00 / ticket

guests = 2

Price

$

1790.00 / ticket

guests = 3

Price

$

1490.00 / ticket

guests = 4

Price

$

1230.00 / ticket

guests = 5

Price

$

1090.00 / ticket

guests = 6

Price

$

980.00 / ticket

guests >= 7

Price

$

890.00 / ticket
25
Generale
General price:
$

890.00 / ticket
Options
guests = 1

Price

$

2690.00 / ticket

guests = 2

Price

$

1790.00 / ticket

guests = 3

Price

$

1490.00 / ticket

guests = 4

Price

$

1230.00 / ticket

guests = 5

Price

$

1090.00 / ticket

guests = 6

Price

$

980.00 / ticket

guests >= 7

Price

$

890.00 / ticket
26
Generale
General price:
$

890.00 / ticket
Options
guests = 1

Price

$

2690.00 / ticket

guests = 2

Price

$

1790.00 / ticket

guests = 3

Price

$

1490.00 / ticket

guests = 4

Price

$

1230.00 / ticket

guests = 5

Price

$

1090.00 / ticket

guests = 6

Price

$

980.00 / ticket

guests >= 7

Price

$

890.00 / ticket
27
Generale
General price:
$

890.00 / ticket
Options
guests = 1

Price

$

2690.00 / ticket

guests = 2

Price

$

1790.00 / ticket

guests = 3

Price

$

1490.00 / ticket

guests = 4

Price

$

1230.00 / ticket

guests = 5

Price

$

1090.00 / ticket

guests = 6

Price

$

980.00 / ticket

guests >= 7

Price

$

890.00 / ticket
28
Generale
General price:
$

890.00 / ticket
Options
guests = 1

Price

$

2690.00 / ticket

guests = 2

Price

$

1790.00 / ticket

guests = 3

Price

$

1490.00 / ticket

guests = 4

Price

$

1230.00 / ticket

guests = 5

Price

$

1090.00 / ticket

guests = 6

Price

$

980.00 / ticket

guests >= 7

Price

$

890.00 / ticket
29
Generale
General price:
$

890.00 / ticket
Options
guests = 1

Price

$

2690.00 / ticket

guests = 2

Price

$

1790.00 / ticket

guests = 3

Price

$

1490.00 / ticket

guests = 4

Price

$

1230.00 / ticket

guests = 5

Price

$

1090.00 / ticket

guests = 6

Price

$

980.00 / ticket

guests >= 7

Price

$

890.00 / ticket
30
Generale
General price:
$

890.00 / ticket
Options
guests = 1

Price

$

2690.00 / ticket

guests = 2

Price

$

1790.00 / ticket

guests = 3

Price

$

1490.00 / ticket

guests = 4

Price

$

1230.00 / ticket

guests = 5

Price

$

1090.00 / ticket

guests = 6

Price

$

980.00 / ticket

guests >= 7

Price

$

890.00 / ticket
1
Generale
General price:
$

890.00 / ticket
Options
guests = 1

Price

$

2690.00 / ticket

guests = 2

Price

$

1790.00 / ticket

guests = 3

Price

$

1490.00 / ticket

guests = 4

Price

$

1230.00 / ticket

guests = 5

Price

$

1090.00 / ticket

guests = 6

Price

$

980.00 / ticket

guests >= 7

Price

$

890.00 / ticket
2
Generale
General price:
$

890.00 / ticket
Options
guests = 1

Price

$

2690.00 / ticket

guests = 2

Price

$

1790.00 / ticket

guests = 3

Price

$

1490.00 / ticket

guests = 4

Price

$

1230.00 / ticket

guests = 5

Price

$

1090.00 / ticket

guests = 6

Price

$

980.00 / ticket

guests >= 7

Price

$

890.00 / ticket
3
Generale
General price:
$

890.00 / ticket
Options
guests = 1

Price

$

2690.00 / ticket

guests = 2

Price

$

1790.00 / ticket

guests = 3

Price

$

1490.00 / ticket

guests = 4

Price

$

1230.00 / ticket

guests = 5

Price

$

1090.00 / ticket

guests = 6

Price

$

980.00 / ticket

guests >= 7

Price

$

890.00 / ticket
27
Generale
General price:
$

890.00 / ticket
Options
guests = 1

Price

$

2690.00 / ticket

guests = 2

Price

$

1790.00 / ticket

guests = 3

Price

$

1490.00 / ticket

guests = 4

Price

$

1230.00 / ticket

guests = 5

Price

$

1090.00 / ticket

guests = 6

Price

$

980.00 / ticket

guests >= 7

Price

$

890.00 / ticket
28
Generale
General price:
$

890.00 / ticket
Options
guests = 1

Price

$

2690.00 / ticket

guests = 2

Price

$

1790.00 / ticket

guests = 3

Price

$

1490.00 / ticket

guests = 4

Price

$

1230.00 / ticket

guests = 5

Price

$

1090.00 / ticket

guests = 6

Price

$

980.00 / ticket

guests >= 7

Price

$

890.00 / ticket
29
Generale
General price:
$

890.00 / ticket
Options
guests = 1

Price

$

2690.00 / ticket

guests = 2

Price

$

1790.00 / ticket

guests = 3

Price

$

1490.00 / ticket

guests = 4

Price

$

1230.00 / ticket

guests = 5

Price

$

1090.00 / ticket

guests = 6

Price

$

980.00 / ticket

guests >= 7

Price

$

890.00 / ticket
30
Generale
General price:
$

890.00 / ticket
Options
guests = 1

Price

$

2690.00 / ticket

guests = 2

Price

$

1790.00 / ticket

guests = 3

Price

$

1490.00 / ticket

guests = 4

Price

$

1230.00 / ticket

guests = 5

Price

$

1090.00 / ticket

guests = 6

Price

$

980.00 / ticket

guests >= 7

Price

$

890.00 / ticket
1
Generale
General price:
$

890.00 / ticket
Options
guests = 1

Price

$

2690.00 / ticket

guests = 2

Price

$

1790.00 / ticket

guests = 3

Price

$

1490.00 / ticket

guests = 4

Price

$

1230.00 / ticket

guests = 5

Price

$

1090.00 / ticket

guests = 6

Price

$

980.00 / ticket

guests >= 7

Price

$

890.00 / ticket
2
Generale
General price:
$

890.00 / ticket
Options
guests = 1

Price

$

2690.00 / ticket

guests = 2

Price

$

1790.00 / ticket

guests = 3

Price

$

1490.00 / ticket

guests = 4

Price

$

1230.00 / ticket

guests = 5

Price

$

1090.00 / ticket

guests = 6

Price

$

980.00 / ticket

guests >= 7

Price

$

890.00 / ticket
3
Generale
General price:
$

890.00 / ticket
Options
guests = 1

Price

$

2690.00 / ticket

guests = 2

Price

$

1790.00 / ticket

guests = 3

Price

$

1490.00 / ticket

guests = 4

Price

$

1230.00 / ticket

guests = 5

Price

$

1090.00 / ticket

guests = 6

Price

$

980.00 / ticket

guests >= 7

Price

$

890.00 / ticket
4
Generale
General price:
$

890.00 / ticket
Options
guests = 1

Price

$

2690.00 / ticket

guests = 2

Price

$

1790.00 / ticket

guests = 3

Price

$

1490.00 / ticket

guests = 4

Price

$

1230.00 / ticket

guests = 5

Price

$

1090.00 / ticket

guests = 6

Price

$

980.00 / ticket

guests >= 7

Price

$

890.00 / ticket
5
Generale
General price:
$

890.00 / ticket
Options
guests = 1

Price

$

2690.00 / ticket

guests = 2

Price

$

1790.00 / ticket

guests = 3

Price

$

1490.00 / ticket

guests = 4

Price

$

1230.00 / ticket

guests = 5

Price

$

1090.00 / ticket

guests = 6

Price

$

980.00 / ticket

guests >= 7

Price

$

890.00 / ticket
6
Generale
General price:
$

890.00 / ticket
Options
guests = 1

Price

$

2690.00 / ticket

guests = 2

Price

$

1790.00 / ticket

guests = 3

Price

$

1490.00 / ticket

guests = 4

Price

$

1230.00 / ticket

guests = 5

Price

$

1090.00 / ticket

guests = 6

Price

$

980.00 / ticket

guests >= 7

Price

$

890.00 / ticket
7
Generale
General price:
$

890.00 / ticket
Options
guests = 1

Price

$

2690.00 / ticket

guests = 2

Price

$

1790.00 / ticket

guests = 3

Price

$

1490.00 / ticket

guests = 4

Price

$

1230.00 / ticket

guests = 5

Price

$

1090.00 / ticket

guests = 6

Price

$

980.00 / ticket

guests >= 7

Price

$

890.00 / ticket
8
Generale
General price:
$

890.00 / ticket
Options
guests = 1

Price

$

2690.00 / ticket

guests = 2

Price

$

1790.00 / ticket

guests = 3

Price

$

1490.00 / ticket

guests = 4

Price

$

1230.00 / ticket

guests = 5

Price

$

1090.00 / ticket

guests = 6

Price

$

980.00 / ticket

guests >= 7

Price

$

890.00 / ticket
9
Generale
General price:
$

890.00 / ticket
Options
guests = 1

Price

$

2690.00 / ticket

guests = 2

Price

$

1790.00 / ticket

guests = 3

Price

$

1490.00 / ticket

guests = 4

Price

$

1230.00 / ticket

guests = 5

Price

$

1090.00 / ticket

guests = 6

Price

$

980.00 / ticket

guests >= 7

Price

$

890.00 / ticket
10
Generale
General price:
$

890.00 / ticket
Options
guests = 1

Price

$

2690.00 / ticket

guests = 2

Price

$

1790.00 / ticket

guests = 3

Price

$

1490.00 / ticket

guests = 4

Price

$

1230.00 / ticket

guests = 5

Price

$

1090.00 / ticket

guests = 6

Price

$

980.00 / ticket

guests >= 7

Price

$

890.00 / ticket
11
Generale
General price:
$

890.00 / ticket
Options
guests = 1

Price

$

2690.00 / ticket

guests = 2

Price

$

1790.00 / ticket

guests = 3

Price

$

1490.00 / ticket

guests = 4

Price

$

1230.00 / ticket

guests = 5

Price

$

1090.00 / ticket

guests = 6

Price

$

980.00 / ticket

guests >= 7

Price

$

890.00 / ticket
12
Generale
General price:
$

890.00 / ticket
Options
guests = 1

Price

$

2690.00 / ticket

guests = 2

Price

$

1790.00 / ticket

guests = 3

Price

$

1490.00 / ticket

guests = 4

Price

$

1230.00 / ticket

guests = 5

Price

$

1090.00 / ticket

guests = 6

Price

$

980.00 / ticket

guests >= 7

Price

$

890.00 / ticket
13
Generale
General price:
$

890.00 / ticket
Options
guests = 1

Price

$

2690.00 / ticket

guests = 2

Price

$

1790.00 / ticket

guests = 3

Price

$

1490.00 / ticket

guests = 4

Price

$

1230.00 / ticket

guests = 5

Price

$

1090.00 / ticket

guests = 6

Price

$

980.00 / ticket

guests >= 7

Price

$

890.00 / ticket
14
Generale
General price:
$

890.00 / ticket
Options
guests = 1

Price

$

2690.00 / ticket

guests = 2

Price

$

1790.00 / ticket

guests = 3

Price

$

1490.00 / ticket

guests = 4

Price

$

1230.00 / ticket

guests = 5

Price

$

1090.00 / ticket

guests = 6

Price

$

980.00 / ticket

guests >= 7

Price

$

890.00 / ticket
15
Generale
General price:
$

890.00 / ticket
Options
guests = 1

Price

$

2690.00 / ticket

guests = 2

Price

$

1790.00 / ticket

guests = 3

Price

$

1490.00 / ticket

guests = 4

Price

$

1230.00 / ticket

guests = 5

Price

$

1090.00 / ticket

guests = 6

Price

$

980.00 / ticket

guests >= 7

Price

$

890.00 / ticket
16
Generale
General price:
$

890.00 / ticket
Options
guests = 1

Price

$

2690.00 / ticket

guests = 2

Price

$

1790.00 / ticket

guests = 3

Price

$

1490.00 / ticket

guests = 4

Price

$

1230.00 / ticket

guests = 5

Price

$

1090.00 / ticket

guests = 6

Price

$

980.00 / ticket

guests >= 7

Price

$

890.00 / ticket
17
Generale
General price:
$

890.00 / ticket
Options
guests = 1

Price

$

2690.00 / ticket

guests = 2

Price

$

1790.00 / ticket

guests = 3

Price

$

1490.00 / ticket

guests = 4

Price

$

1230.00 / ticket

guests = 5

Price

$

1090.00 / ticket

guests = 6

Price

$

980.00 / ticket

guests >= 7

Price

$

890.00 / ticket
18
Generale
General price:
$

890.00 / ticket
Options
guests = 1

Price

$

2690.00 / ticket

guests = 2

Price

$

1790.00 / ticket

guests = 3

Price

$

1490.00 / ticket

guests = 4

Price

$

1230.00 / ticket

guests = 5

Price

$

1090.00 / ticket

guests = 6

Price

$

980.00 / ticket

guests >= 7

Price

$

890.00 / ticket
19
Generale
General price:
$

890.00 / ticket
Options
guests = 1

Price

$

2690.00 / ticket

guests = 2

Price

$

1790.00 / ticket

guests = 3

Price

$

1490.00 / ticket

guests = 4

Price

$

1230.00 / ticket

guests = 5

Price

$

1090.00 / ticket

guests = 6

Price

$

980.00 / ticket

guests >= 7

Price

$

890.00 / ticket
20
Generale
General price:
$

890.00 / ticket
Options
guests = 1

Price

$

2690.00 / ticket

guests = 2

Price

$

1790.00 / ticket

guests = 3

Price

$

1490.00 / ticket

guests = 4

Price

$

1230.00 / ticket

guests = 5

Price

$

1090.00 / ticket

guests = 6

Price

$

980.00 / ticket

guests >= 7

Price

$

890.00 / ticket
21
Generale
General price:
$

890.00 / ticket
Options
guests = 1

Price

$

2690.00 / ticket

guests = 2

Price

$

1790.00 / ticket

guests = 3

Price

$

1490.00 / ticket

guests = 4

Price

$

1230.00 / ticket

guests = 5

Price

$

1090.00 / ticket

guests = 6

Price

$

980.00 / ticket

guests >= 7

Price

$

890.00 / ticket
22
Generale
General price:
$

890.00 / ticket
Options
guests = 1

Price

$

2690.00 / ticket

guests = 2

Price

$

1790.00 / ticket

guests = 3

Price

$

1490.00 / ticket

guests = 4

Price

$

1230.00 / ticket

guests = 5

Price

$

1090.00 / ticket

guests = 6

Price

$

980.00 / ticket

guests >= 7

Price

$

890.00 / ticket
23
Generale
General price:
$

890.00 / ticket
Options
guests = 1

Price

$

2690.00 / ticket

guests = 2

Price

$

1790.00 / ticket

guests = 3

Price

$

1490.00 / ticket

guests = 4

Price

$

1230.00 / ticket

guests = 5

Price

$

1090.00 / ticket

guests = 6

Price

$

980.00 / ticket

guests >= 7

Price

$

890.00 / ticket
24
Generale
General price:
$

890.00 / ticket
Options
guests = 1

Price

$

2690.00 / ticket

guests = 2

Price

$

1790.00 / ticket

guests = 3

Price

$

1490.00 / ticket

guests = 4

Price

$

1230.00 / ticket

guests = 5

Price

$

1090.00 / ticket

guests = 6

Price

$

980.00 / ticket

guests >= 7

Price

$

890.00 / ticket
25
Generale
General price:
$

890.00 / ticket
Options
guests = 1

Price

$

2690.00 / ticket

guests = 2

Price

$

1790.00 / ticket

guests = 3

Price

$

1490.00 / ticket

guests = 4

Price

$

1230.00 / ticket

guests = 5

Price

$

1090.00 / ticket

guests = 6

Price

$

980.00 / ticket

guests >= 7

Price

$

890.00 / ticket
26
Generale
General price:
$

890.00 / ticket
Options
guests = 1

Price

$

2690.00 / ticket

guests = 2

Price

$

1790.00 / ticket

guests = 3

Price

$

1490.00 / ticket

guests = 4

Price

$

1230.00 / ticket

guests = 5

Price

$

1090.00 / ticket

guests = 6

Price

$

980.00 / ticket

guests >= 7

Price

$

890.00 / ticket
27
Generale
General price:
$

890.00 / ticket
Options
guests = 1

Price

$

2690.00 / ticket

guests = 2

Price

$

1790.00 / ticket

guests = 3

Price

$

1490.00 / ticket

guests = 4

Price

$

1230.00 / ticket

guests = 5

Price

$

1090.00 / ticket

guests = 6

Price

$

980.00 / ticket

guests >= 7

Price

$

890.00 / ticket
28
Generale
General price:
$

890.00 / ticket
Options
guests = 1

Price

$

2690.00 / ticket

guests = 2

Price

$

1790.00 / ticket

guests = 3

Price

$

1490.00 / ticket

guests = 4

Price

$

1230.00 / ticket

guests = 5

Price

$

1090.00 / ticket

guests = 6

Price

$

980.00 / ticket

guests >= 7

Price

$

890.00 / ticket
29
Generale
General price:
$

890.00 / ticket
Options
guests = 1

Price

$

2690.00 / ticket

guests = 2

Price

$

1790.00 / ticket

guests = 3

Price

$

1490.00 / ticket

guests = 4

Price

$

1230.00 / ticket

guests = 5

Price

$

1090.00 / ticket

guests = 6

Price

$

980.00 / ticket

guests >= 7

Price

$

890.00 / ticket
30
Generale
General price:
$

890.00 / ticket
Options
guests = 1

Price

$

2690.00 / ticket

guests = 2

Price

$

1790.00 / ticket

guests = 3

Price

$

1490.00 / ticket

guests = 4

Price

$

1230.00 / ticket

guests = 5

Price

$

1090.00 / ticket

guests = 6

Price

$

980.00 / ticket

guests >= 7

Price

$

890.00 / ticket
31
Generale
General price:
$

890.00 / ticket
Options
guests = 1

Price

$

2690.00 / ticket

guests = 2

Price

$

1790.00 / ticket

guests = 3

Price

$

1490.00 / ticket

guests = 4

Price

$

1230.00 / ticket

guests = 5

Price

$

1090.00 / ticket

guests = 6

Price

$

980.00 / ticket

guests >= 7

Price

$

890.00 / ticket
1
Generale
General price:
$

890.00 / ticket
Options
guests = 1

Price

$

2690.00 / ticket

guests = 2

Price

$

1790.00 / ticket

guests = 3

Price

$

1490.00 / ticket

guests = 4

Price

$

1230.00 / ticket

guests = 5

Price

$

1090.00 / ticket

guests = 6

Price

$

980.00 / ticket

guests >= 7

Price

$

890.00 / ticket
2
Generale
General price:
$

890.00 / ticket
Options
guests = 1

Price

$

2690.00 / ticket

guests = 2

Price

$

1790.00 / ticket

guests = 3

Price

$

1490.00 / ticket

guests = 4

Price

$

1230.00 / ticket

guests = 5

Price

$

1090.00 / ticket

guests = 6

Price

$

980.00 / ticket

guests >= 7

Price

$

890.00 / ticket
3
Generale
General price:
$

890.00 / ticket
Options
guests = 1

Price

$

2690.00 / ticket

guests = 2

Price

$

1790.00 / ticket

guests = 3

Price

$

1490.00 / ticket

guests = 4

Price

$

1230.00 / ticket

guests = 5

Price

$

1090.00 / ticket

guests = 6

Price

$

980.00 / ticket

guests >= 7

Price

$

890.00 / ticket
4
Generale
General price:
$

890.00 / ticket
Options
guests = 1

Price

$

2690.00 / ticket

guests = 2

Price

$

1790.00 / ticket

guests = 3

Price

$

1490.00 / ticket

guests = 4

Price

$

1230.00 / ticket

guests = 5

Price

$

1090.00 / ticket

guests = 6

Price

$

980.00 / ticket

guests >= 7

Price

$

890.00 / ticket
5
Generale
General price:
$

890.00 / ticket
Options
guests = 1

Price

$

2690.00 / ticket

guests = 2

Price

$

1790.00 / ticket

guests = 3

Price

$

1490.00 / ticket

guests = 4

Price

$

1230.00 / ticket

guests = 5

Price

$

1090.00 / ticket

guests = 6

Price

$

980.00 / ticket

guests >= 7

Price

$

890.00 / ticket
6
Generale
General price:
$

890.00 / ticket
Options
guests = 1

Price

$

2690.00 / ticket

guests = 2

Price

$

1790.00 / ticket

guests = 3

Price

$

1490.00 / ticket

guests = 4

Price

$

1230.00 / ticket

guests = 5

Price

$

1090.00 / ticket

guests = 6

Price

$

980.00 / ticket

guests >= 7

Price

$

890.00 / ticket
7
Generale
General price:
$

890.00 / ticket
Options
guests = 1

Price

$

2690.00 / ticket

guests = 2

Price

$

1790.00 / ticket

guests = 3

Price

$

1490.00 / ticket

guests = 4

Price

$

1230.00 / ticket

guests = 5

Price

$

1090.00 / ticket

guests = 6

Price

$

980.00 / ticket

guests >= 7

Price

$

890.00 / ticket
8
Generale
General price:
$

890.00 / ticket
Options
guests = 1

Price

$

2690.00 / ticket

guests = 2

Price

$

1790.00 / ticket

guests = 3

Price

$

1490.00 / ticket

guests = 4

Price

$

1230.00 / ticket

guests = 5

Price

$

1090.00 / ticket

guests = 6

Price

$

980.00 / ticket

guests >= 7

Price

$

890.00 / ticket
9
Generale
General price:
$

890.00 / ticket
Options
guests = 1

Price

$

2690.00 / ticket

guests = 2

Price

$

1790.00 / ticket

guests = 3

Price

$

1490.00 / ticket

guests = 4

Price

$

1230.00 / ticket

guests = 5

Price

$

1090.00 / ticket

guests = 6

Price

$

980.00 / ticket

guests >= 7

Price

$

890.00 / ticket
10
Generale
General price:
$

890.00 / ticket
Options
guests = 1

Price

$

2690.00 / ticket

guests = 2

Price

$

1790.00 / ticket

guests = 3

Price

$

1490.00 / ticket

guests = 4

Price

$

1230.00 / ticket

guests = 5

Price

$

1090.00 / ticket

guests = 6

Price

$

980.00 / ticket

guests >= 7

Price

$

890.00 / ticket
11
Generale
General price:
$

890.00 / ticket
Options
guests = 1

Price

$

2690.00 / ticket

guests = 2

Price

$

1790.00 / ticket

guests = 3

Price

$

1490.00 / ticket

guests = 4

Price

$

1230.00 / ticket

guests = 5

Price

$

1090.00 / ticket

guests = 6

Price

$

980.00 / ticket

guests >= 7

Price

$

890.00 / ticket
12
Generale
General price:
$

890.00 / ticket
Options
guests = 1

Price

$

2690.00 / ticket

guests = 2

Price

$

1790.00 / ticket

guests = 3

Price

$

1490.00 / ticket

guests = 4

Price

$

1230.00 / ticket

guests = 5

Price

$

1090.00 / ticket

guests = 6

Price

$

980.00 / ticket

guests >= 7

Price

$

890.00 / ticket
13
Generale
General price:
$

890.00 / ticket
Options
guests = 1

Price

$

2690.00 / ticket

guests = 2

Price

$

1790.00 / ticket

guests = 3

Price

$

1490.00 / ticket

guests = 4

Price

$

1230.00 / ticket

guests = 5

Price

$

1090.00 / ticket

guests = 6

Price

$

980.00 / ticket

guests >= 7

Price

$

890.00 / ticket
14
Generale
General price:
$

890.00 / ticket
Options
guests = 1

Price

$

2690.00 / ticket

guests = 2

Price

$

1790.00 / ticket

guests = 3

Price

$

1490.00 / ticket

guests = 4

Price

$

1230.00 / ticket

guests = 5

Price

$

1090.00 / ticket

guests = 6

Price

$

980.00 / ticket

guests >= 7

Price

$

890.00 / ticket
15
Generale
General price:
$

890.00 / ticket
Options
guests = 1

Price

$

2690.00 / ticket

guests = 2

Price

$

1790.00 / ticket

guests = 3

Price

$

1490.00 / ticket

guests = 4

Price

$

1230.00 / ticket

guests = 5

Price

$

1090.00 / ticket

guests = 6

Price

$

980.00 / ticket

guests >= 7

Price

$

890.00 / ticket
16
Generale
General price:
$

890.00 / ticket
Options
guests = 1

Price

$

2690.00 / ticket

guests = 2

Price

$

1790.00 / ticket

guests = 3

Price

$

1490.00 / ticket

guests = 4

Price

$

1230.00 / ticket

guests = 5

Price

$

1090.00 / ticket

guests = 6

Price

$

980.00 / ticket

guests >= 7

Price

$

890.00 / ticket
17
Generale
General price:
$

890.00 / ticket
Options
guests = 1

Price

$

2690.00 / ticket

guests = 2

Price

$

1790.00 / ticket

guests = 3

Price

$

1490.00 / ticket

guests = 4

Price

$

1230.00 / ticket

guests = 5

Price

$

1090.00 / ticket

guests = 6

Price

$

980.00 / ticket

guests >= 7

Price

$

890.00 / ticket
18
Generale
General price:
$

890.00 / ticket
Options
guests = 1

Price

$

2690.00 / ticket

guests = 2

Price

$

1790.00 / ticket

guests = 3

Price

$

1490.00 / ticket

guests = 4

Price

$

1230.00 / ticket

guests = 5

Price

$

1090.00 / ticket

guests = 6

Price

$

980.00 / ticket

guests >= 7

Price

$

890.00 / ticket
19
Generale
General price:
$

890.00 / ticket
Options
guests = 1

Price

$

2690.00 / ticket

guests = 2

Price

$

1790.00 / ticket

guests = 3

Price

$

1490.00 / ticket

guests = 4

Price

$

1230.00 / ticket

guests = 5

Price

$

1090.00 / ticket

guests = 6

Price

$

980.00 / ticket

guests >= 7

Price

$

890.00 / ticket
20
Generale
General price:
$

890.00 / ticket
Options
guests = 1

Price

$

2690.00 / ticket

guests = 2

Price

$

1790.00 / ticket

guests = 3

Price

$

1490.00 / ticket

guests = 4

Price

$

1230.00 / ticket

guests = 5

Price

$

1090.00 / ticket

guests = 6

Price

$

980.00 / ticket

guests >= 7

Price

$

890.00 / ticket
21
Generale
General price:
$

890.00 / ticket
Options
guests = 1

Price

$

2690.00 / ticket

guests = 2

Price

$

1790.00 / ticket

guests = 3

Price

$

1490.00 / ticket

guests = 4

Price

$

1230.00 / ticket

guests = 5

Price

$

1090.00 / ticket

guests = 6

Price

$

980.00 / ticket

guests >= 7

Price

$

890.00 / ticket
22
Generale
General price:
$

890.00 / ticket
Options
guests = 1

Price

$

2690.00 / ticket

guests = 2

Price

$

1790.00 / ticket

guests = 3

Price

$

1490.00 / ticket

guests = 4

Price

$

1230.00 / ticket

guests = 5

Price

$

1090.00 / ticket

guests = 6

Price

$

980.00 / ticket

guests >= 7

Price

$

890.00 / ticket
23
Generale
General price:
$

890.00 / ticket
Options
guests = 1

Price

$

2690.00 / ticket

guests = 2

Price

$

1790.00 / ticket

guests = 3

Price

$

1490.00 / ticket

guests = 4

Price

$

1230.00 / ticket

guests = 5

Price

$

1090.00 / ticket

guests = 6

Price

$

980.00 / ticket

guests >= 7

Price

$

890.00 / ticket
24
Generale
General price:
$

890.00 / ticket
Options
guests = 1

Price

$

2690.00 / ticket

guests = 2

Price

$

1790.00 / ticket

guests = 3

Price

$

1490.00 / ticket

guests = 4

Price

$

1230.00 / ticket

guests = 5

Price

$

1090.00 / ticket

guests = 6

Price

$

980.00 / ticket

guests >= 7

Price

$

890.00 / ticket
25
Generale
General price:
$

890.00 / ticket
Options
guests = 1

Price

$

2690.00 / ticket

guests = 2

Price

$

1790.00 / ticket

guests = 3

Price

$

1490.00 / ticket

guests = 4

Price

$

1230.00 / ticket

guests = 5

Price

$

1090.00 / ticket

guests = 6

Price

$

980.00 / ticket

guests >= 7

Price

$

890.00 / ticket
26
Generale
General price:
$

890.00 / ticket
Options
guests = 1

Price

$

2690.00 / ticket

guests = 2

Price

$

1790.00 / ticket

guests = 3

Price

$

1490.00 / ticket

guests = 4

Price

$

1230.00 / ticket

guests = 5

Price

$

1090.00 / ticket

guests = 6

Price

$

980.00 / ticket

guests >= 7

Price

$

890.00 / ticket
27
Generale
General price:
$

890.00 / ticket
Options
guests = 1

Price

$

2690.00 / ticket

guests = 2

Price

$

1790.00 / ticket

guests = 3

Price

$

1490.00 / ticket

guests = 4

Price

$

1230.00 / ticket

guests = 5

Price

$

1090.00 / ticket

guests = 6

Price

$

980.00 / ticket

guests >= 7

Price

$

890.00 / ticket
28
Generale
General price:
$

890.00 / ticket
Options
guests = 1

Price

$

2690.00 / ticket

guests = 2

Price

$

1790.00 / ticket

guests = 3

Price

$

1490.00 / ticket

guests = 4

Price

$

1230.00 / ticket

guests = 5

Price

$

1090.00 / ticket

guests = 6

Price

$

980.00 / ticket

guests >= 7

Price

$

890.00 / ticket
29
Generale
General price:
$

890.00 / ticket
Options
guests = 1

Price

$

2690.00 / ticket

guests = 2

Price

$

1790.00 / ticket

guests = 3

Price

$

1490.00 / ticket

guests = 4

Price

$

1230.00 / ticket

guests = 5

Price

$

1090.00 / ticket

guests = 6

Price

$

980.00 / ticket

guests >= 7

Price

$

890.00 / ticket
30
Generale
General price:
$

890.00 / ticket
Options
guests = 1

Price

$

2690.00 / ticket

guests = 2

Price

$

1790.00 / ticket

guests = 3

Price

$

1490.00 / ticket

guests = 4

Price

$

1230.00 / ticket

guests = 5

Price

$

1090.00 / ticket

guests = 6

Price

$

980.00 / ticket

guests >= 7

Price

$

890.00 / ticket
31
Generale
General price:
$

890.00 / ticket
Options
guests = 1

Price

$

2690.00 / ticket

guests = 2

Price

$

1790.00 / ticket

guests = 3

Price

$

1490.00 / ticket

guests = 4

Price

$

1230.00 / ticket

guests = 5

Price

$

1090.00 / ticket

guests = 6

Price

$

980.00 / ticket

guests >= 7

Price

$

890.00 / ticket
1
Generale
General price:
$

890.00 / ticket
Options
guests = 1

Price

$

2690.00 / ticket

guests = 2

Price

$

1790.00 / ticket

guests = 3

Price

$

1490.00 / ticket

guests = 4

Price

$

1230.00 / ticket

guests = 5

Price

$

1090.00 / ticket

guests = 6

Price

$

980.00 / ticket

guests >= 7

Price

$

890.00 / ticket
2
Generale
General price:
$

890.00 / ticket
Options
guests = 1

Price

$

2690.00 / ticket

guests = 2

Price

$

1790.00 / ticket

guests = 3

Price

$

1490.00 / ticket

guests = 4

Price

$

1230.00 / ticket

guests = 5

Price

$

1090.00 / ticket

guests = 6

Price

$

980.00 / ticket

guests >= 7

Price

$

890.00 / ticket
3
Generale
General price:
$

890.00 / ticket
Options
guests = 1

Price

$

2690.00 / ticket

guests = 2

Price

$

1790.00 / ticket

guests = 3

Price

$

1490.00 / ticket

guests = 4

Price

$

1230.00 / ticket

guests = 5

Price

$

1090.00 / ticket

guests = 6

Price

$

980.00 / ticket

guests >= 7

Price

$

890.00 / ticket
4
Generale
General price:
$

890.00 / ticket
Options
guests = 1

Price

$

2690.00 / ticket

guests = 2

Price

$

1790.00 / ticket

guests = 3

Price

$

1490.00 / ticket

guests = 4

Price

$

1230.00 / ticket

guests = 5

Price

$

1090.00 / ticket

guests = 6

Price

$

980.00 / ticket

guests >= 7

Price

$

890.00 / ticket
29
Generale
General price:
$

890.00 / ticket
Options
guests = 1

Price

$

2690.00 / ticket

guests = 2

Price

$

1790.00 / ticket

guests = 3

Price

$

1490.00 / ticket

guests = 4

Price

$

1230.00 / ticket

guests = 5

Price

$

1090.00 / ticket

guests = 6

Price

$

980.00 / ticket

guests >= 7

Price

$

890.00 / ticket
30
Generale
General price:
$

890.00 / ticket
Options
guests = 1

Price

$

2690.00 / ticket

guests = 2

Price

$

1790.00 / ticket

guests = 3

Price

$

1490.00 / ticket

guests = 4

Price

$

1230.00 / ticket

guests = 5

Price

$

1090.00 / ticket

guests = 6

Price

$

980.00 / ticket

guests >= 7

Price

$

890.00 / ticket
31
Generale
General price:
$

890.00 / ticket
Options
guests = 1

Price

$

2690.00 / ticket

guests = 2

Price

$

1790.00 / ticket

guests = 3

Price

$

1490.00 / ticket

guests = 4

Price

$

1230.00 / ticket

guests = 5

Price

$

1090.00 / ticket

guests = 6

Price

$

980.00 / ticket

guests >= 7

Price

$

890.00 / ticket
1
Generale
General price:
$

890.00 / ticket
Options
guests = 1

Price

$

2690.00 / ticket

guests = 2

Price

$

1790.00 / ticket

guests = 3

Price

$

1490.00 / ticket

guests = 4

Price

$

1230.00 / ticket

guests = 5

Price

$

1090.00 / ticket

guests = 6

Price

$

980.00 / ticket

guests >= 7

Price

$

890.00 / ticket
2
Generale
General price:
$

890.00 / ticket
Options
guests = 1

Price

$

2690.00 / ticket

guests = 2

Price

$

1790.00 / ticket

guests = 3

Price

$

1490.00 / ticket

guests = 4

Price

$

1230.00 / ticket

guests = 5

Price

$

1090.00 / ticket

guests = 6

Price

$

980.00 / ticket

guests >= 7

Price

$

890.00 / ticket
3
Generale
General price:
$

890.00 / ticket
Options
guests = 1

Price

$

2690.00 / ticket

guests = 2

Price

$

1790.00 / ticket

guests = 3

Price

$

1490.00 / ticket

guests = 4

Price

$

1230.00 / ticket

guests = 5

Price

$

1090.00 / ticket

guests = 6

Price

$

980.00 / ticket

guests >= 7

Price

$

890.00 / ticket
4
Generale
General price:
$

890.00 / ticket
Options
guests = 1

Price

$

2690.00 / ticket

guests = 2

Price

$

1790.00 / ticket

guests = 3

Price

$

1490.00 / ticket

guests = 4

Price

$

1230.00 / ticket

guests = 5

Price

$

1090.00 / ticket

guests = 6

Price

$

980.00 / ticket

guests >= 7

Price

$

890.00 / ticket
5
Generale
General price:
$

890.00 / ticket
Options
guests = 1

Price

$

2690.00 / ticket

guests = 2

Price

$

1790.00 / ticket

guests = 3

Price

$

1490.00 / ticket

guests = 4

Price

$

1230.00 / ticket

guests = 5

Price

$

1090.00 / ticket

guests = 6

Price

$

980.00 / ticket

guests >= 7

Price

$

890.00 / ticket
6
Generale
General price:
$

890.00 / ticket
Options
guests = 1

Price

$

2690.00 / ticket

guests = 2

Price

$

1790.00 / ticket

guests = 3

Price

$

1490.00 / ticket

guests = 4

Price

$

1230.00 / ticket

guests = 5

Price

$

1090.00 / ticket

guests = 6

Price

$

980.00 / ticket

guests >= 7

Price

$

890.00 / ticket
7
Generale
General price:
$

890.00 / ticket
Options
guests = 1

Price

$

2690.00 / ticket

guests = 2

Price

$

1790.00 / ticket

guests = 3

Price

$

1490.00 / ticket

guests = 4

Price

$

1230.00 / ticket

guests = 5

Price

$

1090.00 / ticket

guests = 6

Price

$

980.00 / ticket

guests >= 7

Price

$

890.00 / ticket
8
Generale
General price:
$

890.00 / ticket
Options
guests = 1

Price

$

2690.00 / ticket

guests = 2

Price

$

1790.00 / ticket

guests = 3

Price

$

1490.00 / ticket

guests = 4

Price

$

1230.00 / ticket

guests = 5

Price

$

1090.00 / ticket

guests = 6

Price

$

980.00 / ticket

guests >= 7

Price

$

890.00 / ticket
9
Generale
General price:
$

890.00 / ticket
Options
guests = 1

Price

$

2690.00 / ticket

guests = 2

Price

$

1790.00 / ticket

guests = 3

Price

$

1490.00 / ticket

guests = 4

Price

$

1230.00 / ticket

guests = 5

Price

$

1090.00 / ticket

guests = 6

Price

$

980.00 / ticket

guests >= 7

Price

$

890.00 / ticket
10
Generale
General price:
$

890.00 / ticket
Options
guests = 1

Price

$

2690.00 / ticket

guests = 2

Price

$

1790.00 / ticket

guests = 3

Price

$

1490.00 / ticket

guests = 4

Price

$

1230.00 / ticket

guests = 5

Price

$

1090.00 / ticket

guests = 6

Price

$

980.00 / ticket

guests >= 7

Price

$

890.00 / ticket
11
Generale
General price:
$

890.00 / ticket
Options
guests = 1

Price

$

2690.00 / ticket

guests = 2

Price

$

1790.00 / ticket

guests = 3

Price

$

1490.00 / ticket

guests = 4

Price

$

1230.00 / ticket

guests = 5

Price

$

1090.00 / ticket

guests = 6

Price

$

980.00 / ticket

guests >= 7

Price

$

890.00 / ticket
12
Generale
General price:
$

890.00 / ticket
Options
guests = 1

Price

$

2690.00 / ticket

guests = 2

Price

$

1790.00 / ticket

guests = 3

Price

$

1490.00 / ticket

guests = 4

Price

$

1230.00 / ticket

guests = 5

Price

$

1090.00 / ticket

guests = 6

Price

$

980.00 / ticket

guests >= 7

Price

$

890.00 / ticket
13
Generale
General price:
$

890.00 / ticket
Options
guests = 1

Price

$

2690.00 / ticket

guests = 2

Price

$

1790.00 / ticket

guests = 3

Price

$

1490.00 / ticket

guests = 4

Price

$

1230.00 / ticket

guests = 5

Price

$

1090.00 / ticket

guests = 6

Price

$

980.00 / ticket

guests >= 7

Price

$

890.00 / ticket
14
Generale
General price:
$

890.00 / ticket
Options
guests = 1

Price

$

2690.00 / ticket

guests = 2

Price

$

1790.00 / ticket

guests = 3

Price

$

1490.00 / ticket

guests = 4

Price

$

1230.00 / ticket

guests = 5

Price

$

1090.00 / ticket

guests = 6

Price

$

980.00 / ticket

guests >= 7

Price

$

890.00 / ticket
15
Generale
General price:
$

890.00 / ticket
Options
guests = 1

Price

$

2690.00 / ticket

guests = 2

Price

$

1790.00 / ticket

guests = 3

Price

$

1490.00 / ticket

guests = 4

Price

$

1230.00 / ticket

guests = 5

Price

$

1090.00 / ticket

guests = 6

Price

$

980.00 / ticket

guests >= 7

Price

$

890.00 / ticket
16
Generale
General price:
$

890.00 / ticket
Options
guests = 1

Price

$

2690.00 / ticket

guests = 2

Price

$

1790.00 / ticket

guests = 3

Price

$

1490.00 / ticket

guests = 4

Price

$

1230.00 / ticket

guests = 5

Price

$

1090.00 / ticket

guests = 6

Price

$

980.00 / ticket

guests >= 7

Price

$

890.00 / ticket
17
Generale
General price:
$

890.00 / ticket
Options
guests = 1

Price

$

2690.00 / ticket

guests = 2

Price

$

1790.00 / ticket

guests = 3

Price

$

1490.00 / ticket

guests = 4

Price

$

1230.00 / ticket

guests = 5

Price

$

1090.00 / ticket

guests = 6

Price

$

980.00 / ticket

guests >= 7

Price

$

890.00 / ticket
18
Generale
General price:
$

890.00 / ticket
Options
guests = 1

Price

$

2690.00 / ticket

guests = 2

Price

$

1790.00 / ticket

guests = 3

Price

$

1490.00 / ticket

guests = 4

Price

$

1230.00 / ticket

guests = 5

Price

$

1090.00 / ticket

guests = 6

Price

$

980.00 / ticket

guests >= 7

Price

$

890.00 / ticket
19
Generale
General price:
$

890.00 / ticket
Options
guests = 1

Price

$

2690.00 / ticket

guests = 2

Price

$

1790.00 / ticket

guests = 3

Price

$

1490.00 / ticket

guests = 4

Price

$

1230.00 / ticket

guests = 5

Price

$

1090.00 / ticket

guests = 6

Price

$

980.00 / ticket

guests >= 7

Price

$

890.00 / ticket
20
Generale
General price:
$

890.00 / ticket
Options
guests = 1

Price

$

2690.00 / ticket

guests = 2

Price

$

1790.00 / ticket

guests = 3

Price

$

1490.00 / ticket

guests = 4

Price

$

1230.00 / ticket

guests = 5

Price

$

1090.00 / ticket

guests = 6

Price

$

980.00 / ticket

guests >= 7

Price

$

890.00 / ticket
21
Generale
General price:
$

890.00 / ticket
Options
guests = 1

Price

$

2690.00 / ticket

guests = 2

Price

$

1790.00 / ticket

guests = 3

Price

$

1490.00 / ticket

guests = 4

Price

$

1230.00 / ticket

guests = 5

Price

$

1090.00 / ticket

guests = 6

Price

$

980.00 / ticket

guests >= 7

Price

$

890.00 / ticket
22
Generale
General price:
$

890.00 / ticket
Options
guests = 1

Price

$

2690.00 / ticket

guests = 2

Price

$

1790.00 / ticket

guests = 3

Price

$

1490.00 / ticket

guests = 4

Price

$

1230.00 / ticket

guests = 5

Price

$

1090.00 / ticket

guests = 6

Price

$

980.00 / ticket

guests >= 7

Price

$

890.00 / ticket
23
Generale
General price:
$

890.00 / ticket
Options
guests = 1

Price

$

2690.00 / ticket

guests = 2

Price

$

1790.00 / ticket

guests = 3

Price

$

1490.00 / ticket

guests = 4

Price

$

1230.00 / ticket

guests = 5

Price

$

1090.00 / ticket

guests = 6

Price

$

980.00 / ticket

guests >= 7

Price

$

890.00 / ticket
24
Generale
General price:
$

890.00 / ticket
Options
guests = 1

Price

$

2690.00 / ticket

guests = 2

Price

$

1790.00 / ticket

guests = 3

Price

$

1490.00 / ticket

guests = 4

Price

$

1230.00 / ticket

guests = 5

Price

$

1090.00 / ticket

guests = 6

Price

$

980.00 / ticket

guests >= 7

Price

$

890.00 / ticket
25
Generale
General price:
$

890.00 / ticket
Options
guests = 1

Price

$

2690.00 / ticket

guests = 2

Price

$

1790.00 / ticket

guests = 3

Price

$

1490.00 / ticket

guests = 4

Price

$

1230.00 / ticket

guests = 5

Price

$

1090.00 / ticket

guests = 6

Price

$

980.00 / ticket

guests >= 7

Price

$

890.00 / ticket
26
Generale
General price:
$

890.00 / ticket
Options
guests = 1

Price

$

2690.00 / ticket

guests = 2

Price

$

1790.00 / ticket

guests = 3

Price

$

1490.00 / ticket

guests = 4

Price

$

1230.00 / ticket

guests = 5

Price

$

1090.00 / ticket

guests = 6

Price

$

980.00 / ticket

guests >= 7

Price

$

890.00 / ticket
27
Generale
General price:
$

890.00 / ticket
Options
guests = 1

Price

$

2690.00 / ticket

guests = 2

Price

$

1790.00 / ticket

guests = 3

Price

$

1490.00 / ticket

guests = 4

Price

$

1230.00 / ticket

guests = 5

Price

$

1090.00 / ticket

guests = 6

Price

$

980.00 / ticket

guests >= 7

Price

$

890.00 / ticket
28
Generale
General price:
$

890.00 / ticket
Options
guests = 1

Price

$

2690.00 / ticket

guests = 2

Price

$

1790.00 / ticket

guests = 3

Price

$

1490.00 / ticket

guests = 4

Price

$

1230.00 / ticket

guests = 5

Price

$

1090.00 / ticket

guests = 6

Price

$

980.00 / ticket

guests >= 7

Price

$

890.00 / ticket
29
Generale
General price:
$

890.00 / ticket
Options
guests = 1

Price

$

2690.00 / ticket

guests = 2

Price

$

1790.00 / ticket

guests = 3

Price

$

1490.00 / ticket

guests = 4

Price

$

1230.00 / ticket

guests = 5

Price

$

1090.00 / ticket

guests = 6

Price

$

980.00 / ticket

guests >= 7

Price

$

890.00 / ticket
30
Generale
General price:
$

890.00 / ticket
Options
guests = 1

Price

$

2690.00 / ticket

guests = 2

Price

$

1790.00 / ticket

guests = 3

Price

$

1490.00 / ticket

guests = 4

Price

$

1230.00 / ticket

guests = 5

Price

$

1090.00 / ticket

guests = 6

Price

$

980.00 / ticket

guests >= 7

Price

$

890.00 / ticket
1
Generale
General price:
$

890.00 / ticket
Options
guests = 1

Price

$

2690.00 / ticket

guests = 2

Price

$

1790.00 / ticket

guests = 3

Price

$

1490.00 / ticket

guests = 4

Price

$

1230.00 / ticket

guests = 5

Price

$

1090.00 / ticket

guests = 6

Price

$

980.00 / ticket

guests >= 7

Price

$

890.00 / ticket
2
Generale
General price:
$

890.00 / ticket
Options
guests = 1

Price

$

2690.00 / ticket

guests = 2

Price

$

1790.00 / ticket

guests = 3

Price

$

1490.00 / ticket

guests = 4

Price

$

1230.00 / ticket

guests = 5

Price

$

1090.00 / ticket

guests = 6

Price

$

980.00 / ticket

guests >= 7

Price

$

890.00 / ticket
26
Generale
General price:
$

890.00 / ticket
Options
guests = 1

Price

$

2690.00 / ticket

guests = 2

Price

$

1790.00 / ticket

guests = 3

Price

$

1490.00 / ticket

guests = 4

Price

$

1230.00 / ticket

guests = 5

Price

$

1090.00 / ticket

guests = 6

Price

$

980.00 / ticket

guests >= 7

Price

$

890.00 / ticket
27
Generale
General price:
$

890.00 / ticket
Options
guests = 1

Price

$

2690.00 / ticket

guests = 2

Price

$

1790.00 / ticket

guests = 3

Price

$

1490.00 / ticket

guests = 4

Price

$

1230.00 / ticket

guests = 5

Price

$

1090.00 / ticket

guests = 6

Price

$

980.00 / ticket

guests >= 7

Price

$

890.00 / ticket
28
Generale
General price:
$

890.00 / ticket
Options
guests = 1

Price

$

2690.00 / ticket

guests = 2

Price

$

1790.00 / ticket

guests = 3

Price

$

1490.00 / ticket

guests = 4

Price

$

1230.00 / ticket

guests = 5

Price

$

1090.00 / ticket

guests = 6

Price

$

980.00 / ticket

guests >= 7

Price

$

890.00 / ticket
29
Generale
General price:
$

890.00 / ticket
Options
guests = 1

Price

$

2690.00 / ticket

guests = 2

Price

$

1790.00 / ticket

guests = 3

Price

$

1490.00 / ticket

guests = 4

Price

$

1230.00 / ticket

guests = 5

Price

$

1090.00 / ticket

guests = 6

Price

$

980.00 / ticket

guests >= 7

Price

$

890.00 / ticket
30
Generale
General price:
$

890.00 / ticket
Options
guests = 1

Price

$

2690.00 / ticket

guests = 2

Price

$

1790.00 / ticket

guests = 3

Price

$

1490.00 / ticket

guests = 4

Price

$

1230.00 / ticket

guests = 5

Price

$

1090.00 / ticket

guests = 6

Price

$

980.00 / ticket

guests >= 7

Price

$

890.00 / ticket
1
Generale
General price:
$

890.00 / ticket
Options
guests = 1

Price

$

2690.00 / ticket

guests = 2

Price

$

1790.00 / ticket

guests = 3

Price

$

1490.00 / ticket

guests = 4

Price

$

1230.00 / ticket

guests = 5

Price

$

1090.00 / ticket

guests = 6

Price

$

980.00 / ticket

guests >= 7

Price

$

890.00 / ticket
2
Generale
General price:
$

890.00 / ticket
Options
guests = 1

Price

$

2690.00 / ticket

guests = 2

Price

$

1790.00 / ticket

guests = 3

Price

$

1490.00 / ticket

guests = 4

Price

$

1230.00 / ticket

guests = 5

Price

$

1090.00 / ticket

guests = 6

Price

$

980.00 / ticket

guests >= 7

Price

$

890.00 / ticket
3
Generale
General price:
$

890.00 / ticket
Options
guests = 1

Price

$

2690.00 / ticket

guests = 2

Price

$

1790.00 / ticket

guests = 3

Price

$

1490.00 / ticket

guests = 4

Price

$

1230.00 / ticket

guests = 5

Price

$

1090.00 / ticket

guests = 6

Price

$

980.00 / ticket

guests >= 7

Price

$

890.00 / ticket
4
Generale
General price:
$

890.00 / ticket
Options
guests = 1

Price

$

2690.00 / ticket

guests = 2

Price

$

1790.00 / ticket

guests = 3

Price

$

1490.00 / ticket

guests = 4

Price

$

1230.00 / ticket

guests = 5

Price

$

1090.00 / ticket

guests = 6

Price

$

980.00 / ticket

guests >= 7

Price

$

890.00 / ticket
5
Generale
General price:
$

890.00 / ticket
Options
guests = 1

Price

$

2690.00 / ticket

guests = 2

Price

$

1790.00 / ticket

guests = 3

Price

$

1490.00 / ticket

guests = 4

Price

$

1230.00 / ticket

guests = 5

Price

$

1090.00 / ticket

guests = 6

Price

$

980.00 / ticket

guests >= 7

Price

$

890.00 / ticket
6
Generale
General price:
$

890.00 / ticket
Options
guests = 1

Price

$

2690.00 / ticket

guests = 2

Price

$

1790.00 / ticket

guests = 3

Price

$

1490.00 / ticket

guests = 4

Price

$

1230.00 / ticket

guests = 5

Price

$

1090.00 / ticket

guests = 6

Price

$

980.00 / ticket

guests >= 7

Price

$

890.00 / ticket
7
Generale
General price:
$

890.00 / ticket
Options
guests = 1

Price

$

2690.00 / ticket

guests = 2

Price

$

1790.00 / ticket

guests = 3

Price

$

1490.00 / ticket

guests = 4

Price

$

1230.00 / ticket

guests = 5

Price

$

1090.00 / ticket

guests = 6

Price

$

980.00 / ticket

guests >= 7

Price

$

890.00 / ticket
8
Generale
General price:
$

890.00 / ticket
Options
guests = 1

Price

$

2690.00 / ticket

guests = 2

Price

$

1790.00 / ticket

guests = 3

Price

$

1490.00 / ticket

guests = 4

Price

$

1230.00 / ticket

guests = 5

Price

$

1090.00 / ticket

guests = 6

Price

$

980.00 / ticket

guests >= 7

Price

$

890.00 / ticket
9
Generale
General price:
$

890.00 / ticket
Options
guests = 1

Price

$

2690.00 / ticket

guests = 2

Price

$

1790.00 / ticket

guests = 3

Price

$

1490.00 / ticket

guests = 4

Price

$

1230.00 / ticket

guests = 5

Price

$

1090.00 / ticket

guests = 6

Price

$

980.00 / ticket

guests >= 7

Price

$

890.00 / ticket
10
Generale
General price:
$

890.00 / ticket
Options
guests = 1

Price

$

2690.00 / ticket

guests = 2

Price

$

1790.00 / ticket

guests = 3

Price

$

1490.00 / ticket

guests = 4

Price

$

1230.00 / ticket

guests = 5

Price

$

1090.00 / ticket

guests = 6

Price

$

980.00 / ticket

guests >= 7

Price

$

890.00 / ticket
11
Generale
General price:
$

890.00 / ticket
Options
guests = 1

Price

$

2690.00 / ticket

guests = 2

Price

$

1790.00 / ticket

guests = 3

Price

$

1490.00 / ticket

guests = 4

Price

$

1230.00 / ticket

guests = 5

Price

$

1090.00 / ticket

guests = 6

Price

$

980.00 / ticket

guests >= 7

Price

$

890.00 / ticket
12
Generale
General price:
$

890.00 / ticket
Options
guests = 1

Price

$

2690.00 / ticket

guests = 2

Price

$

1790.00 / ticket

guests = 3

Price

$

1490.00 / ticket

guests = 4

Price

$

1230.00 / ticket

guests = 5

Price

$

1090.00 / ticket

guests = 6

Price

$

980.00 / ticket

guests >= 7

Price

$

890.00 / ticket
13
Generale
General price:
$

890.00 / ticket
Options
guests = 1

Price

$

2690.00 / ticket

guests = 2

Price

$

1790.00 / ticket

guests = 3

Price

$

1490.00 / ticket

guests = 4

Price

$

1230.00 / ticket

guests = 5

Price

$

1090.00 / ticket

guests = 6

Price

$

980.00 / ticket

guests >= 7

Price

$

890.00 / ticket
14
Generale
General price:
$

890.00 / ticket
Options
guests = 1

Price

$

2690.00 / ticket

guests = 2

Price

$

1790.00 / ticket

guests = 3

Price

$

1490.00 / ticket

guests = 4

Price

$

1230.00 / ticket

guests = 5

Price

$

1090.00 / ticket

guests = 6

Price

$

980.00 / ticket

guests >= 7

Price

$

890.00 / ticket
15
Generale
General price:
$

890.00 / ticket
Options
guests = 1

Price

$

2690.00 / ticket

guests = 2

Price

$

1790.00 / ticket

guests = 3

Price

$

1490.00 / ticket

guests = 4

Price

$

1230.00 / ticket

guests = 5

Price

$

1090.00 / ticket

guests = 6

Price

$

980.00 / ticket

guests >= 7

Price

$

890.00 / ticket
16
Generale
General price:
$

890.00 / ticket
Options
guests = 1

Price

$

2690.00 / ticket

guests = 2

Price

$

1790.00 / ticket

guests = 3

Price

$

1490.00 / ticket

guests = 4

Price

$

1230.00 / ticket

guests = 5

Price

$

1090.00 / ticket

guests = 6

Price

$

980.00 / ticket

guests >= 7

Price

$

890.00 / ticket
17
Generale
General price:
$

890.00 / ticket
Options
guests = 1

Price

$

2690.00 / ticket

guests = 2

Price

$

1790.00 / ticket

guests = 3

Price

$

1490.00 / ticket

guests = 4

Price

$

1230.00 / ticket

guests = 5

Price

$

1090.00 / ticket

guests = 6

Price

$

980.00 / ticket

guests >= 7

Price

$

890.00 / ticket
18
Generale
General price:
$

890.00 / ticket
Options
guests = 1

Price

$

2690.00 / ticket

guests = 2

Price

$

1790.00 / ticket

guests = 3

Price

$

1490.00 / ticket

guests = 4

Price

$

1230.00 / ticket

guests = 5

Price

$

1090.00 / ticket

guests = 6

Price

$

980.00 / ticket

guests >= 7

Price

$

890.00 / ticket
19
Generale
General price:
$

890.00 / ticket
Options
guests = 1

Price

$

2690.00 / ticket

guests = 2

Price

$

1790.00 / ticket

guests = 3

Price

$

1490.00 / ticket

guests = 4

Price

$

1230.00 / ticket

guests = 5

Price

$

1090.00 / ticket

guests = 6

Price

$

980.00 / ticket

guests >= 7

Price

$

890.00 / ticket
20
Generale
General price:
$

890.00 / ticket
Options
guests = 1

Price

$

2690.00 / ticket

guests = 2

Price

$

1790.00 / ticket

guests = 3

Price

$

1490.00 / ticket

guests = 4

Price

$

1230.00 / ticket

guests = 5

Price

$

1090.00 / ticket

guests = 6

Price

$

980.00 / ticket

guests >= 7

Price

$

890.00 / ticket
21
Generale
General price:
$

890.00 / ticket
Options
guests = 1

Price

$

2690.00 / ticket

guests = 2

Price

$

1790.00 / ticket

guests = 3

Price

$

1490.00 / ticket

guests = 4

Price

$

1230.00 / ticket

guests = 5

Price

$

1090.00 / ticket

guests = 6

Price

$

980.00 / ticket

guests >= 7

Price

$

890.00 / ticket
22
Generale
General price:
$

890.00 / ticket
Options
guests = 1

Price

$

2690.00 / ticket

guests = 2

Price

$

1790.00 / ticket

guests = 3

Price

$

1490.00 / ticket

guests = 4

Price

$

1230.00 / ticket

guests = 5

Price

$

1090.00 / ticket

guests = 6

Price

$

980.00 / ticket

guests >= 7

Price

$

890.00 / ticket
23
Generale
General price:
$

890.00 / ticket
Options
guests = 1

Price

$

2690.00 / ticket

guests = 2

Price

$

1790.00 / ticket

guests = 3

Price

$

1490.00 / ticket

guests = 4

Price

$

1230.00 / ticket

guests = 5

Price

$

1090.00 / ticket

guests = 6

Price

$

980.00 / ticket

guests >= 7

Price

$

890.00 / ticket
24
Generale
General price:
$

890.00 / ticket
Options
guests = 1

Price

$

2690.00 / ticket

guests = 2

Price

$

1790.00 / ticket

guests = 3

Price

$

1490.00 / ticket

guests = 4

Price

$

1230.00 / ticket

guests = 5

Price

$

1090.00 / ticket

guests = 6

Price

$

980.00 / ticket

guests >= 7

Price

$

890.00 / ticket
25
Generale
General price:
$

890.00 / ticket
Options
guests = 1

Price

$

2690.00 / ticket

guests = 2

Price

$

1790.00 / ticket

guests = 3

Price

$

1490.00 / ticket

guests = 4

Price

$

1230.00 / ticket

guests = 5

Price

$

1090.00 / ticket

guests = 6

Price

$

980.00 / ticket

guests >= 7

Price

$

890.00 / ticket
26
Generale
General price:
$

890.00 / ticket
Options
guests = 1

Price

$

2690.00 / ticket

guests = 2

Price

$

1790.00 / ticket

guests = 3

Price

$

1490.00 / ticket

guests = 4

Price

$

1230.00 / ticket

guests = 5

Price

$

1090.00 / ticket

guests = 6

Price

$

980.00 / ticket

guests >= 7

Price

$

890.00 / ticket
27
Generale
General price:
$

890.00 / ticket
Options
guests = 1

Price

$

2690.00 / ticket

guests = 2

Price

$

1790.00 / ticket

guests = 3

Price

$

1490.00 / ticket

guests = 4

Price

$

1230.00 / ticket

guests = 5

Price

$

1090.00 / ticket

guests = 6

Price

$

980.00 / ticket

guests >= 7

Price

$

890.00 / ticket
28
Generale
General price:
$

890.00 / ticket
Options
guests = 1

Price

$

2690.00 / ticket

guests = 2

Price

$

1790.00 / ticket

guests = 3

Price

$

1490.00 / ticket

guests = 4

Price

$

1230.00 / ticket

guests = 5

Price

$

1090.00 / ticket

guests = 6

Price

$

980.00 / ticket

guests >= 7

Price

$

890.00 / ticket
29
Generale
General price:
$

890.00 / ticket
Options
guests = 1

Price

$

2690.00 / ticket

guests = 2

Price

$

1790.00 / ticket

guests = 3

Price

$

1490.00 / ticket

guests = 4

Price

$

1230.00 / ticket

guests = 5

Price

$

1090.00 / ticket

guests = 6

Price

$

980.00 / ticket

guests >= 7

Price

$

890.00 / ticket
30
Generale
General price:
$

890.00 / ticket
Options
guests = 1

Price

$

2690.00 / ticket

guests = 2

Price

$

1790.00 / ticket

guests = 3

Price

$

1490.00 / ticket

guests = 4

Price

$

1230.00 / ticket

guests = 5

Price

$

1090.00 / ticket

guests = 6

Price

$

980.00 / ticket

guests >= 7

Price

$

890.00 / ticket
31
Generale
General price:
$

890.00 / ticket
Options
guests = 1

Price

$

2690.00 / ticket

guests = 2

Price

$

1790.00 / ticket

guests = 3

Price

$

1490.00 / ticket

guests = 4

Price

$

1230.00 / ticket

guests = 5

Price

$

1090.00 / ticket

guests = 6

Price

$

980.00 / ticket

guests >= 7

Price

$

890.00 / ticket
1
Generale
General price:
$

890.00 / ticket
Options
guests = 1

Price

$

2690.00 / ticket

guests = 2

Price

$

1790.00 / ticket

guests = 3

Price

$

1490.00 / ticket

guests = 4

Price

$

1230.00 / ticket

guests = 5

Price

$

1090.00 / ticket

guests = 6

Price

$

980.00 / ticket

guests >= 7

Price

$

890.00 / ticket
2
Generale
General price:
$

890.00 / ticket
Options
guests = 1

Price

$

2690.00 / ticket

guests = 2

Price

$

1790.00 / ticket

guests = 3

Price

$

1490.00 / ticket

guests = 4

Price

$

1230.00 / ticket

guests = 5

Price

$

1090.00 / ticket

guests = 6

Price

$

980.00 / ticket

guests >= 7

Price

$

890.00 / ticket
3
Generale
General price:
$

890.00 / ticket
Options
guests = 1

Price

$

2690.00 / ticket

guests = 2

Price

$

1790.00 / ticket

guests = 3

Price

$

1490.00 / ticket

guests = 4

Price

$

1230.00 / ticket

guests = 5

Price

$

1090.00 / ticket

guests = 6

Price

$

980.00 / ticket

guests >= 7

Price

$

890.00 / ticket
4
Generale
General price:
$

890.00 / ticket
Options
guests = 1

Price

$

2690.00 / ticket

guests = 2

Price

$

1790.00 / ticket

guests = 3

Price

$

1490.00 / ticket

guests = 4

Price

$

1230.00 / ticket

guests = 5

Price

$

1090.00 / ticket

guests = 6

Price

$

980.00 / ticket

guests >= 7

Price

$

890.00 / ticket
5
Generale
General price:
$

890.00 / ticket
Options
guests = 1

Price

$

2690.00 / ticket

guests = 2

Price

$

1790.00 / ticket

guests = 3

Price

$

1490.00 / ticket

guests = 4

Price

$

1230.00 / ticket

guests = 5

Price

$

1090.00 / ticket

guests = 6

Price

$

980.00 / ticket

guests >= 7

Price

$

890.00 / ticket
6
Generale
General price:
$

890.00 / ticket
Options
guests = 1

Price

$

2690.00 / ticket

guests = 2

Price

$

1790.00 / ticket

guests = 3

Price

$

1490.00 / ticket

guests = 4

Price

$

1230.00 / ticket

guests = 5

Price

$

1090.00 / ticket

guests = 6

Price

$

980.00 / ticket

guests >= 7

Price

$

890.00 / ticket
31
Generale
General price:
$

890.00 / ticket
Options
guests = 1

Price

$

2690.00 / ticket

guests = 2

Price

$

1790.00 / ticket

guests = 3

Price

$

1490.00 / ticket

guests = 4

Price

$

1230.00 / ticket

guests = 5

Price

$

1090.00 / ticket

guests = 6

Price

$

980.00 / ticket

guests >= 7

Price

$

890.00 / ticket
1
Generale
General price:
$

890.00 / ticket
Options
guests = 1

Price

$

2690.00 / ticket

guests = 2

Price

$

1790.00 / ticket

guests = 3

Price

$

1490.00 / ticket

guests = 4

Price

$

1230.00 / ticket

guests = 5

Price

$

1090.00 / ticket

guests = 6

Price

$

980.00 / ticket

guests >= 7

Price

$

890.00 / ticket
2
Generale
General price:
$

890.00 / ticket
Options
guests = 1

Price

$

2690.00 / ticket

guests = 2

Price

$

1790.00 / ticket

guests = 3

Price

$

1490.00 / ticket

guests = 4

Price

$

1230.00 / ticket

guests = 5

Price

$

1090.00 / ticket

guests = 6

Price

$

980.00 / ticket

guests >= 7

Price

$

890.00 / ticket
3
Generale
General price:
$

890.00 / ticket
Options
guests = 1

Price

$

2690.00 / ticket

guests = 2

Price

$

1790.00 / ticket

guests = 3

Price

$

1490.00 / ticket

guests = 4

Price

$

1230.00 / ticket

guests = 5

Price

$

1090.00 / ticket

guests = 6

Price

$

980.00 / ticket

guests >= 7

Price

$

890.00 / ticket
4
Generale
General price:
$

890.00 / ticket
Options
guests = 1

Price

$

2690.00 / ticket

guests = 2

Price

$

1790.00 / ticket

guests = 3

Price

$

1490.00 / ticket

guests = 4

Price

$

1230.00 / ticket

guests = 5

Price

$

1090.00 / ticket

guests = 6

Price

$

980.00 / ticket

guests >= 7

Price

$

890.00 / ticket
5
Generale
General price:
$

890.00 / ticket
Options
guests = 1

Price

$

2690.00 / ticket

guests = 2

Price

$

1790.00 / ticket

guests = 3

Price

$

1490.00 / ticket

guests = 4

Price

$

1230.00 / ticket

guests = 5

Price

$

1090.00 / ticket

guests = 6

Price

$

980.00 / ticket

guests >= 7

Price

$

890.00 / ticket
6
Generale
General price:
$

890.00 / ticket
Options
guests = 1

Price

$

2690.00 / ticket

guests = 2

Price

$

1790.00 / ticket

guests = 3

Price

$

1490.00 / ticket

guests = 4

Price

$

1230.00 / ticket

guests = 5

Price

$

1090.00 / ticket

guests = 6

Price

$

980.00 / ticket

guests >= 7

Price

$

890.00 / ticket
7
Generale
General price:
$

890.00 / ticket
Options
guests = 1

Price

$

2690.00 / ticket

guests = 2

Price

$

1790.00 / ticket

guests = 3

Price

$

1490.00 / ticket

guests = 4

Price

$

1230.00 / ticket

guests = 5

Price

$

1090.00 / ticket

guests = 6

Price

$

980.00 / ticket

guests >= 7

Price

$

890.00 / ticket
8
Generale
General price:
$

890.00 / ticket
Options
guests = 1

Price

$

2690.00 / ticket

guests = 2

Price

$

1790.00 / ticket

guests = 3

Price

$

1490.00 / ticket

guests = 4

Price

$

1230.00 / ticket

guests = 5

Price

$

1090.00 / ticket

guests = 6

Price

$

980.00 / ticket

guests >= 7

Price

$

890.00 / ticket
9
Generale
General price:
$

890.00 / ticket
Options
guests = 1

Price

$

2690.00 / ticket

guests = 2

Price

$

1790.00 / ticket

guests = 3

Price

$

1490.00 / ticket

guests = 4

Price

$

1230.00 / ticket

guests = 5

Price

$

1090.00 / ticket

guests = 6

Price

$

980.00 / ticket

guests >= 7

Price

$

890.00 / ticket
10
Generale
General price:
$

890.00 / ticket
Options
guests = 1

Price

$

2690.00 / ticket

guests = 2

Price

$

1790.00 / ticket

guests = 3

Price

$

1490.00 / ticket

guests = 4

Price

$

1230.00 / ticket

guests = 5

Price

$

1090.00 / ticket

guests = 6

Price

$

980.00 / ticket

guests >= 7

Price

$

890.00 / ticket
11
Generale
General price:
$

890.00 / ticket
Options
guests = 1

Price

$

2690.00 / ticket

guests = 2

Price

$

1790.00 / ticket

guests = 3

Price

$

1490.00 / ticket

guests = 4

Price

$

1230.00 / ticket

guests = 5

Price

$

1090.00 / ticket

guests = 6

Price

$

980.00 / ticket

guests >= 7

Price

$

890.00 / ticket
12
Generale
General price:
$

890.00 / ticket
Options
guests = 1

Price

$

2690.00 / ticket

guests = 2

Price

$

1790.00 / ticket

guests = 3

Price

$

1490.00 / ticket

guests = 4

Price

$

1230.00 / ticket

guests = 5

Price

$

1090.00 / ticket

guests = 6

Price

$

980.00 / ticket

guests >= 7

Price

$

890.00 / ticket
13
Generale
General price:
$

890.00 / ticket
Options
guests = 1

Price

$

2690.00 / ticket

guests = 2

Price

$

1790.00 / ticket

guests = 3

Price

$

1490.00 / ticket

guests = 4

Price

$

1230.00 / ticket

guests = 5

Price

$

1090.00 / ticket

guests = 6

Price

$

980.00 / ticket

guests >= 7

Price

$

890.00 / ticket
14
Generale
General price:
$

890.00 / ticket
Options
guests = 1

Price

$

2690.00 / ticket

guests = 2

Price

$

1790.00 / ticket

guests = 3

Price

$

1490.00 / ticket

guests = 4

Price

$

1230.00 / ticket

guests = 5

Price

$

1090.00 / ticket

guests = 6

Price

$

980.00 / ticket

guests >= 7

Price

$

890.00 / ticket
15
Generale
General price:
$

890.00 / ticket
Options
guests = 1

Price

$

2690.00 / ticket

guests = 2

Price

$

1790.00 / ticket

guests = 3

Price

$

1490.00 / ticket

guests = 4

Price

$

1230.00 / ticket

guests = 5

Price

$

1090.00 / ticket

guests = 6

Price

$

980.00 / ticket

guests >= 7

Price

$

890.00 / ticket
16
Generale
General price:
$

890.00 / ticket
Options
guests = 1

Price

$

2690.00 / ticket

guests = 2

Price

$

1790.00 / ticket

guests = 3

Price

$

1490.00 / ticket

guests = 4

Price

$

1230.00 / ticket

guests = 5

Price

$

1090.00 / ticket

guests = 6

Price

$

980.00 / ticket

guests >= 7

Price

$

890.00 / ticket
17
Generale
General price:
$

890.00 / ticket
Options
guests = 1

Price

$

2690.00 / ticket

guests = 2

Price

$

1790.00 / ticket

guests = 3

Price

$

1490.00 / ticket

guests = 4

Price

$

1230.00 / ticket

guests = 5

Price

$

1090.00 / ticket

guests = 6

Price

$

980.00 / ticket

guests >= 7

Price

$

890.00 / ticket
18
Generale
General price:
$

890.00 / ticket
Options
guests = 1

Price

$

2690.00 / ticket

guests = 2

Price

$

1790.00 / ticket

guests = 3

Price

$

1490.00 / ticket

guests = 4

Price

$

1230.00 / ticket

guests = 5

Price

$

1090.00 / ticket

guests = 6

Price

$

980.00 / ticket

guests >= 7

Price

$

890.00 / ticket
19
Generale
General price:
$

890.00 / ticket
Options
guests = 1

Price

$

2690.00 / ticket

guests = 2

Price

$

1790.00 / ticket

guests = 3

Price

$

1490.00 / ticket

guests = 4

Price

$

1230.00 / ticket

guests = 5

Price

$

1090.00 / ticket

guests = 6

Price

$

980.00 / ticket

guests >= 7

Price

$

890.00 / ticket
20
Generale
General price:
$

890.00 / ticket
Options
guests = 1

Price

$

2690.00 / ticket

guests = 2

Price

$

1790.00 / ticket

guests = 3

Price

$

1490.00 / ticket

guests = 4

Price

$

1230.00 / ticket

guests = 5

Price

$

1090.00 / ticket

guests = 6

Price

$

980.00 / ticket

guests >= 7

Price

$

890.00 / ticket
21
Generale
General price:
$

890.00 / ticket
Options
guests = 1

Price

$

2690.00 / ticket

guests = 2

Price

$

1790.00 / ticket

guests = 3

Price

$

1490.00 / ticket

guests = 4

Price

$

1230.00 / ticket

guests = 5

Price

$

1090.00 / ticket

guests = 6

Price

$

980.00 / ticket

guests >= 7

Price

$

890.00 / ticket
22
Generale
General price:
$

890.00 / ticket
Options
guests = 1

Price

$

2690.00 / ticket

guests = 2

Price

$

1790.00 / ticket

guests = 3

Price

$

1490.00 / ticket

guests = 4

Price

$

1230.00 / ticket

guests = 5

Price

$

1090.00 / ticket

guests = 6

Price

$

980.00 / ticket

guests >= 7

Price

$

890.00 / ticket
23
Generale
General price:
$

890.00 / ticket
Options
guests = 1

Price

$

2690.00 / ticket

guests = 2

Price

$

1790.00 / ticket

guests = 3

Price

$

1490.00 / ticket

guests = 4

Price

$

1230.00 / ticket

guests = 5

Price

$

1090.00 / ticket

guests = 6

Price

$

980.00 / ticket

guests >= 7

Price

$

890.00 / ticket
24
Generale
General price:
$

890.00 / ticket
Options
guests = 1

Price

$

2690.00 / ticket

guests = 2

Price

$

1790.00 / ticket

guests = 3

Price

$

1490.00 / ticket

guests = 4

Price

$

1230.00 / ticket

guests = 5

Price

$

1090.00 / ticket

guests = 6

Price

$

980.00 / ticket

guests >= 7

Price

$

890.00 / ticket
25
Generale
General price:
$

890.00 / ticket
Options
guests = 1

Price

$

2690.00 / ticket

guests = 2

Price

$

1790.00 / ticket

guests = 3

Price

$

1490.00 / ticket

guests = 4

Price

$

1230.00 / ticket

guests = 5

Price

$

1090.00 / ticket

guests = 6

Price

$

980.00 / ticket

guests >= 7

Price

$

890.00 / ticket
26
Generale
General price:
$

890.00 / ticket
Options
guests = 1

Price

$

2690.00 / ticket

guests = 2

Price

$

1790.00 / ticket

guests = 3

Price

$

1490.00 / ticket

guests = 4

Price

$

1230.00 / ticket

guests = 5

Price

$

1090.00 / ticket

guests = 6

Price

$

980.00 / ticket

guests >= 7

Price

$

890.00 / ticket
27
Generale
General price:
$

890.00 / ticket
Options
guests = 1

Price

$

2690.00 / ticket

guests = 2

Price

$

1790.00 / ticket

guests = 3

Price

$

1490.00 / ticket

guests = 4

Price

$

1230.00 / ticket

guests = 5

Price

$

1090.00 / ticket

guests = 6

Price

$

980.00 / ticket

guests >= 7

Price

$

890.00 / ticket
28
Generale
General price:
$

890.00 / ticket
Options
guests = 1

Price

$

2690.00 / ticket

guests = 2

Price

$

1790.00 / ticket

guests = 3

Price

$

1490.00 / ticket

guests = 4

Price

$

1230.00 / ticket

guests = 5

Price

$

1090.00 / ticket

guests = 6

Price

$

980.00 / ticket

guests >= 7

Price

$

890.00 / ticket
29
Generale
General price:
$

890.00 / ticket
Options
guests = 1

Price

$

2690.00 / ticket

guests = 2

Price

$

1790.00 / ticket

guests = 3

Price

$

1490.00 / ticket

guests = 4

Price

$

1230.00 / ticket

guests = 5

Price

$

1090.00 / ticket

guests = 6

Price

$

980.00 / ticket

guests >= 7

Price

$

890.00 / ticket
30
Generale
General price:
$

890.00 / ticket
Options
guests = 1

Price

$

2690.00 / ticket

guests = 2

Price

$

1790.00 / ticket

guests = 3

Price

$

1490.00 / ticket

guests = 4

Price

$

1230.00 / ticket

guests = 5

Price

$

1090.00 / ticket

guests = 6

Price

$

980.00 / ticket

guests >= 7

Price

$

890.00 / ticket
1
Generale
General price:
$

890.00 / ticket
Options
guests = 1

Price

$

2690.00 / ticket

guests = 2

Price

$

1790.00 / ticket

guests = 3

Price

$

1490.00 / ticket

guests = 4

Price

$

1230.00 / ticket

guests = 5

Price

$

1090.00 / ticket

guests = 6

Price

$

980.00 / ticket

guests >= 7

Price

$

890.00 / ticket
2
Generale
General price:
$

890.00 / ticket
Options
guests = 1

Price

$

2690.00 / ticket

guests = 2

Price

$

1790.00 / ticket

guests = 3

Price

$

1490.00 / ticket

guests = 4

Price

$

1230.00 / ticket

guests = 5

Price

$

1090.00 / ticket

guests = 6

Price

$

980.00 / ticket

guests >= 7

Price

$

890.00 / ticket
3
Generale
General price:
$

890.00 / ticket
Options
guests = 1

Price

$

2690.00 / ticket

guests = 2

Price

$

1790.00 / ticket

guests = 3

Price

$

1490.00 / ticket

guests = 4

Price

$

1230.00 / ticket

guests = 5

Price

$

1090.00 / ticket

guests = 6

Price

$

980.00 / ticket

guests >= 7

Price

$

890.00 / ticket
4
Generale
General price:
$

890.00 / ticket
Options
guests = 1

Price

$

2690.00 / ticket

guests = 2

Price

$

1790.00 / ticket

guests = 3

Price

$

1490.00 / ticket

guests = 4

Price

$

1230.00 / ticket

guests = 5

Price

$

1090.00 / ticket

guests = 6

Price

$

980.00 / ticket

guests >= 7

Price

$

890.00 / ticket
28
Generale
General price:
$

890.00 / ticket
Options
guests = 1

Price

$

2690.00 / ticket

guests = 2

Price

$

1790.00 / ticket

guests = 3

Price

$

1490.00 / ticket

guests = 4

Price

$

1230.00 / ticket

guests = 5

Price

$

1090.00 / ticket

guests = 6

Price

$

980.00 / ticket

guests >= 7

Price

$

890.00 / ticket
29
Generale
General price:
$

890.00 / ticket
Options
guests = 1

Price

$

2690.00 / ticket

guests = 2

Price

$

1790.00 / ticket

guests = 3

Price

$

1490.00 / ticket

guests = 4

Price

$

1230.00 / ticket

guests = 5

Price

$

1090.00 / ticket

guests = 6

Price

$

980.00 / ticket

guests >= 7

Price

$

890.00 / ticket
30
Generale
General price:
$

890.00 / ticket
Options
guests = 1

Price

$

2690.00 / ticket

guests = 2

Price

$

1790.00 / ticket

guests = 3

Price

$

1490.00 / ticket

guests = 4

Price

$

1230.00 / ticket

guests = 5

Price

$

1090.00 / ticket

guests = 6

Price

$

980.00 / ticket

guests >= 7

Price

$

890.00 / ticket
1
Generale
General price:
$

890.00 / ticket
Options
guests = 1

Price

$

2690.00 / ticket

guests = 2

Price

$

1790.00 / ticket

guests = 3

Price

$

1490.00 / ticket

guests = 4

Price

$

1230.00 / ticket

guests = 5

Price

$

1090.00 / ticket

guests = 6

Price

$

980.00 / ticket

guests >= 7

Price

$

890.00 / ticket
2
Generale
General price:
$

890.00 / ticket
Options
guests = 1

Price

$

2690.00 / ticket

guests = 2

Price

$

1790.00 / ticket

guests = 3

Price

$

1490.00 / ticket

guests = 4

Price

$

1230.00 / ticket

guests = 5

Price

$

1090.00 / ticket

guests = 6

Price

$

980.00 / ticket

guests >= 7

Price

$

890.00 / ticket
3
Generale
General price:
$

890.00 / ticket
Options
guests = 1

Price

$

2690.00 / ticket

guests = 2

Price

$

1790.00 / ticket

guests = 3

Price

$

1490.00 / ticket

guests = 4

Price

$

1230.00 / ticket

guests = 5

Price

$

1090.00 / ticket

guests = 6

Price

$

980.00 / ticket

guests >= 7

Price

$

890.00 / ticket
4
Generale
General price:
$

890.00 / ticket
Options
guests = 1

Price

$

2690.00 / ticket

guests = 2

Price

$

1790.00 / ticket

guests = 3

Price

$

1490.00 / ticket

guests = 4

Price

$

1230.00 / ticket

guests = 5

Price

$

1090.00 / ticket

guests = 6

Price

$

980.00 / ticket

guests >= 7

Price

$

890.00 / ticket
5
Generale
General price:
$

890.00 / ticket
Options
guests = 1

Price

$

2690.00 / ticket

guests = 2

Price

$

1790.00 / ticket

guests = 3

Price

$

1490.00 / ticket

guests = 4

Price

$

1230.00 / ticket

guests = 5

Price

$

1090.00 / ticket

guests = 6

Price

$

980.00 / ticket

guests >= 7

Price

$

890.00 / ticket
6
Generale
General price:
$

890.00 / ticket
Options
guests = 1

Price

$

2690.00 / ticket

guests = 2

Price

$

1790.00 / ticket

guests = 3

Price

$

1490.00 / ticket

guests = 4

Price

$

1230.00 / ticket

guests = 5

Price

$

1090.00 / ticket

guests = 6

Price

$

980.00 / ticket

guests >= 7

Price

$

890.00 / ticket
7
Generale
General price:
$

890.00 / ticket
Options
guests = 1

Price

$

2690.00 / ticket

guests = 2

Price

$

1790.00 / ticket

guests = 3

Price

$

1490.00 / ticket

guests = 4

Price

$

1230.00 / ticket

guests = 5

Price

$

1090.00 / ticket

guests = 6

Price

$

980.00 / ticket

guests >= 7

Price

$

890.00 / ticket
8
Generale
General price:
$

890.00 / ticket
Options
guests = 1

Price

$

2690.00 / ticket

guests = 2

Price

$

1790.00 / ticket

guests = 3

Price

$

1490.00 / ticket

guests = 4

Price

$

1230.00 / ticket

guests = 5

Price

$

1090.00 / ticket

guests = 6

Price

$

980.00 / ticket

guests >= 7

Price

$

890.00 / ticket
9
Generale
General price:
$

890.00 / ticket
Options
guests = 1

Price

$

2690.00 / ticket

guests = 2

Price

$

1790.00 / ticket

guests = 3

Price

$

1490.00 / ticket

guests = 4

Price

$

1230.00 / ticket

guests = 5

Price

$

1090.00 / ticket

guests = 6

Price

$

980.00 / ticket

guests >= 7

Price

$

890.00 / ticket
10
Generale
General price:
$

890.00 / ticket
Options
guests = 1

Price

$

2690.00 / ticket

guests = 2

Price

$

1790.00 / ticket

guests = 3

Price

$

1490.00 / ticket

guests = 4

Price

$

1230.00 / ticket

guests = 5

Price

$

1090.00 / ticket

guests = 6

Price

$

980.00 / ticket

guests >= 7

Price

$

890.00 / ticket
11
Generale
General price:
$

890.00 / ticket
Options
guests = 1

Price

$

2690.00 / ticket

guests = 2

Price

$

1790.00 / ticket

guests = 3

Price

$

1490.00 / ticket

guests = 4

Price

$

1230.00 / ticket

guests = 5

Price

$

1090.00 / ticket

guests = 6

Price

$

980.00 / ticket

guests >= 7

Price

$

890.00 / ticket
12
Generale
General price:
$

890.00 / ticket
Options
guests = 1

Price

$

2690.00 / ticket

guests = 2

Price

$

1790.00 / ticket

guests = 3

Price

$

1490.00 / ticket

guests = 4

Price

$

1230.00 / ticket

guests = 5

Price

$

1090.00 / ticket

guests = 6

Price

$

980.00 / ticket

guests >= 7

Price

$

890.00 / ticket
13
Generale
General price:
$

890.00 / ticket
Options
guests = 1

Price

$

2690.00 / ticket

guests = 2

Price

$

1790.00 / ticket

guests = 3

Price

$

1490.00 / ticket

guests = 4

Price

$

1230.00 / ticket

guests = 5

Price

$

1090.00 / ticket

guests = 6

Price

$

980.00 / ticket

guests >= 7

Price

$

890.00 / ticket
14
Generale
General price:
$

890.00 / ticket
Options
guests = 1

Price

$

2690.00 / ticket

guests = 2

Price

$

1790.00 / ticket

guests = 3

Price

$

1490.00 / ticket

guests = 4

Price

$

1230.00 / ticket

guests = 5

Price

$

1090.00 / ticket

guests = 6

Price

$

980.00 / ticket

guests >= 7

Price

$

890.00 / ticket
15
Generale
General price:
$

890.00 / ticket
Options
guests = 1

Price

$

2690.00 / ticket

guests = 2

Price

$

1790.00 / ticket

guests = 3

Price

$

1490.00 / ticket

guests = 4

Price

$

1230.00 / ticket

guests = 5

Price

$

1090.00 / ticket

guests = 6

Price

$

980.00 / ticket

guests >= 7

Price

$

890.00 / ticket
16
Generale
General price:
$

890.00 / ticket
Options
guests = 1

Price

$

2690.00 / ticket

guests = 2

Price

$

1790.00 / ticket

guests = 3

Price

$

1490.00 / ticket

guests = 4

Price

$

1230.00 / ticket

guests = 5

Price

$

1090.00 / ticket

guests = 6

Price

$

980.00 / ticket

guests >= 7

Price

$

890.00 / ticket
17
Generale
General price:
$

890.00 / ticket
Options
guests = 1

Price

$

2690.00 / ticket

guests = 2

Price

$

1790.00 / ticket

guests = 3

Price

$

1490.00 / ticket

guests = 4

Price

$

1230.00 / ticket

guests = 5

Price

$

1090.00 / ticket

guests = 6

Price

$

980.00 / ticket

guests >= 7

Price

$

890.00 / ticket
18
Generale
General price:
$

890.00 / ticket
Options
guests = 1

Price

$

2690.00 / ticket

guests = 2

Price

$

1790.00 / ticket

guests = 3

Price

$

1490.00 / ticket

guests = 4

Price

$

1230.00 / ticket

guests = 5

Price

$

1090.00 / ticket

guests = 6

Price

$

980.00 / ticket

guests >= 7

Price

$

890.00 / ticket
19
Generale
General price:
$

890.00 / ticket
Options
guests = 1

Price

$

2690.00 / ticket

guests = 2

Price

$

1790.00 / ticket

guests = 3

Price

$

1490.00 / ticket

guests = 4

Price

$

1230.00 / ticket

guests = 5

Price

$

1090.00 / ticket

guests = 6

Price

$

980.00 / ticket

guests >= 7

Price

$

890.00 / ticket
20
Generale
General price:
$

890.00 / ticket
Options
guests = 1

Price

$

2690.00 / ticket

guests = 2

Price

$

1790.00 / ticket

guests = 3

Price

$

1490.00 / ticket

guests = 4

Price

$

1230.00 / ticket

guests = 5

Price

$

1090.00 / ticket

guests = 6

Price

$

980.00 / ticket

guests >= 7

Price

$

890.00 / ticket
21
Generale
General price:
$

890.00 / ticket
Options
guests = 1

Price

$

2690.00 / ticket

guests = 2

Price

$

1790.00 / ticket

guests = 3

Price

$

1490.00 / ticket

guests = 4

Price

$

1230.00 / ticket

guests = 5

Price

$

1090.00 / ticket

guests = 6

Price

$

980.00 / ticket

guests >= 7

Price

$

890.00 / ticket
22
Generale
General price:
$

890.00 / ticket
Options
guests = 1

Price

$

2690.00 / ticket

guests = 2

Price

$

1790.00 / ticket

guests = 3

Price

$

1490.00 / ticket

guests = 4

Price

$

1230.00 / ticket

guests = 5

Price

$

1090.00 / ticket

guests = 6

Price

$

980.00 / ticket

guests >= 7

Price

$

890.00 / ticket
23
Generale
General price:
$

890.00 / ticket
Options
guests = 1

Price

$

2690.00 / ticket

guests = 2

Price

$

1790.00 / ticket

guests = 3

Price

$

1490.00 / ticket

guests = 4

Price

$

1230.00 / ticket

guests = 5

Price

$

1090.00 / ticket

guests = 6

Price

$

980.00 / ticket

guests >= 7

Price

$

890.00 / ticket
24
Generale
General price:
$

890.00 / ticket
Options
guests = 1

Price

$

2690.00 / ticket

guests = 2

Price

$

1790.00 / ticket

guests = 3

Price

$

1490.00 / ticket

guests = 4

Price

$

1230.00 / ticket

guests = 5

Price

$

1090.00 / ticket

guests = 6

Price

$

980.00 / ticket