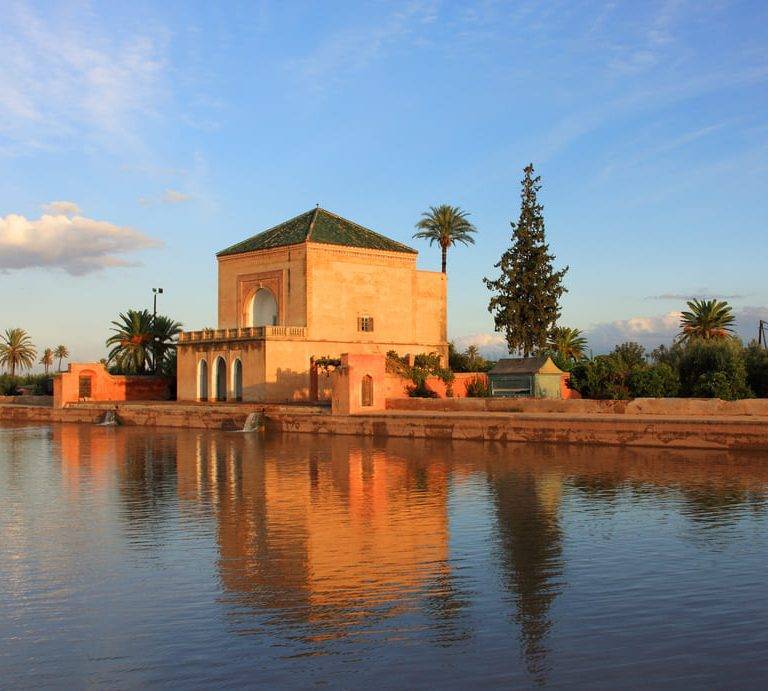 7 top best places to visit in Morocco
Wondering where to go in and what places to visit in Morocco. Here are 7 must-see places to add to your travel destinations' list. Its unique location on the Northern tip of Africa (9 miles from Europe) shaped Morocco into an architectural and cultural melting pot of European, Arabic and African influences. This combination makes it an appealing holiday destination for tourists along its sunny beaches, breathtaking nature, historic architecture, and inviting hospitality.
If Morocco is in your bucket list, then you should definitely consider checking out most (if not all) of these wonderful sites:
1. Jamaa El Fna square in Marrakech, Morocco
When you say Morocco, you say Marrakech. This magical exotic city is the inspiration behind arabian tales. Jamaa El Fna is hands down the number one spot where tourists flock to to experience the surrounding souks, bazaars, the ancient architectures (widely known as El Medina). They also get to shop for exotic spices, fine silverware, and souvenirs. The place is  occupied as well by Henna Tattoo artists, snakes shows, magicians, dancers, storytellers, food and juice trucks; they serve local authentic Moroccan food. There are also nearby restaurants that provide different other cuisines accompanied by music and entertainment with breathtaking panoramic views.

2. The Medina of Tangier: one of the best places to Visit in the north
The city itself has a special charm. The unique mix of European and Afro-arabic culture makes this place one of the most visited destinations. Located in northwest Morocco where the Mediterranean Sea and the Atlantic Ocean meet. There are countless spots to visit in Tangier. But if you like old souks and markets where to shop for local items, the Medina is the place to go. This spot is very vivid, full of smells, visuals, and history. The Medina is where to find all kind of shops, food markets. You also get to walk in old alleyways like the well known nearby Kasbah.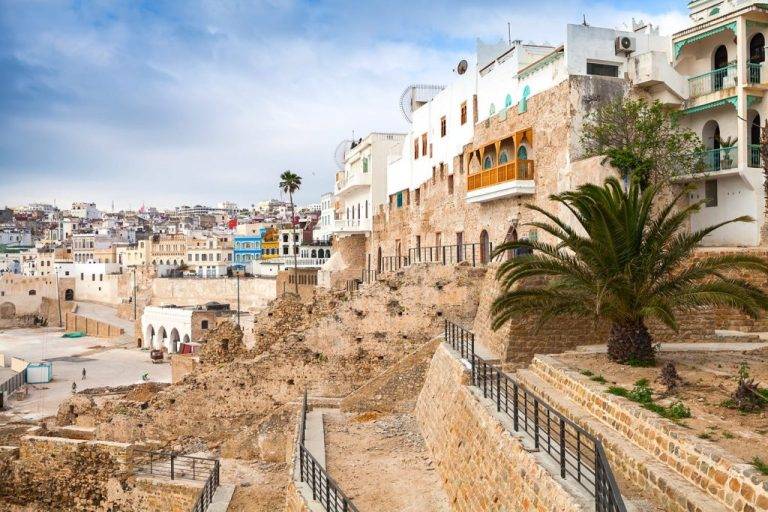 3. Merzouga in Sahara Desert of Morocco: Top Travel
Merzouga "Erg Chebbi dunes" is the destination to explore the wonders of the desert of Morocco. It's a special place to get lost in the beauty of sunrises and sunsets between the sand dunes. In this region, travelers hop on camels safaris and spend nights in traditional camps. Locals are very welcoming. They are more than willing to serve food and provide company to travelers during their night at the camp. The Sahara provides other activities such as Quad Bike tours and hot air balloons rides for adrenaline seekers.

4. Visit Akchour waterfalls in one day trip from Chefchaouen
In Chefchaouen or Chaouen, travelers enjoy walking in small streets and alleyways where houses are painted in shades of sky blue and white. Some delicious local dishes are served by nearby restaurants while enjoying a Moroccan and Andalusian cultural mixture . The city is located among the Rif mountains. The Moroccan blue city is surrounded by some stunning natural landscapes such as: Akchour waterfalls. It's located 21 miles away from Chefchaouen and one of the best places to visit. Visitors can indulge in swimming, hiking and enjoying meals served riverside by local restaurants.

5. Riads in Fes, wonderful places to visit and to stay in Morocco
Fes also referred to as Fez is the oldest imperial city of the country. It's founded between 789 and 808. Buildings reflect the ancient, new, and the french colonized part of Morocco. The city is one of the best travel destinations in the country. It's full of luxury hotels and Riads with a traditional Moroccan architecture and design. Riads usually come with a swimming pool, an attached garden or a courtyard and can accommodate a group of people. Travelers can also have a tour in old Medina, visit Zaouia Moulay Idriss II, Merenid Tombs, Jnan Sbil Gardens or Volubilis located 44 miles away.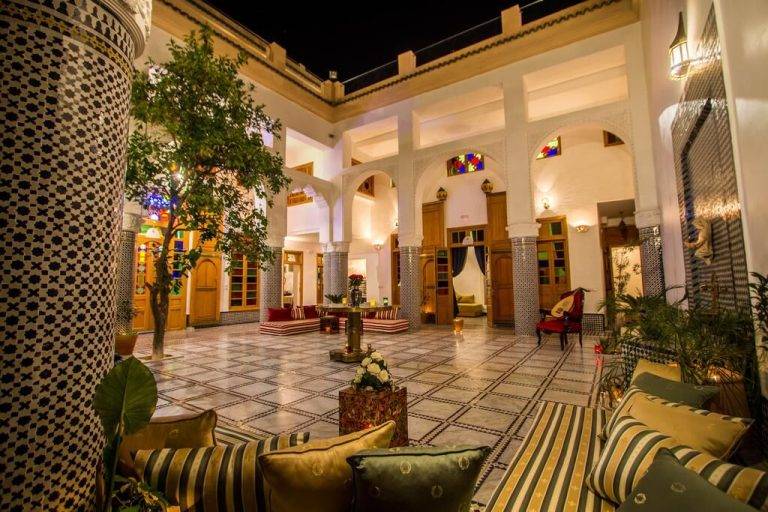 6. Restaurants in Casablanca: Taste the MOROCCAN Cuisine
The diversity in this city makes it one of the most popular Moroccan destinations. The mix between the past and the present gives it credit to compete with other touristic cities in Europe and other continents. Although, Casablanca is an industrial capital, its strategic coastal location makes it worth a visit along with many cafes and restaurants serving the most delicious food and satisfying all kind of cuisines fans. Some of those restaurants have a tremendous view on the Atlantic coast and usually offer a nice atmosphere and a variety of entertainment programs.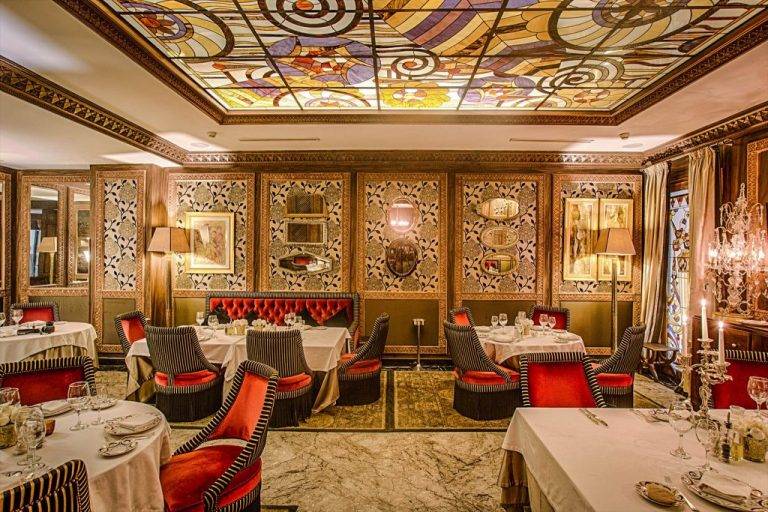 7. Monuments in Rabat : Our History is our glory
Many outsiders mistake Casablanca as the capital but in fact, the city of Rabat is the official capital of Morocco. Located at the heart of the Country. The city is a mix between modern and historical with several monumental and cultural places worth visiting. The Hassan Tower is a good example of the 12th century architecture. Close by, is the Mausoleum of Mohamed V, the king that had been exiled to an island in order to gain the country's sovereignty and independence. Chellah ruins, Kasbah of Udayas, Museums and other cultural spots are great places to check out if you still have time on your hands!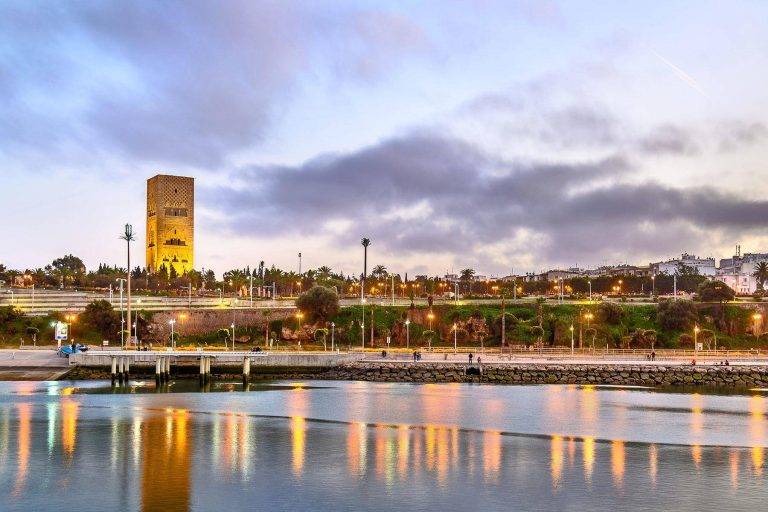 Preparing for a vacation trip can be overwhelming, especially if you're traveling to a country for the first time. Please contact us with any questions, or visit our page "Travel Tips" for the best advice to visit Morocco. We would be pleased to help you to plan your trip. Morocco Top Trips and Tours offers you a customized and memorable adventure tour.