12 days tour from Marrakech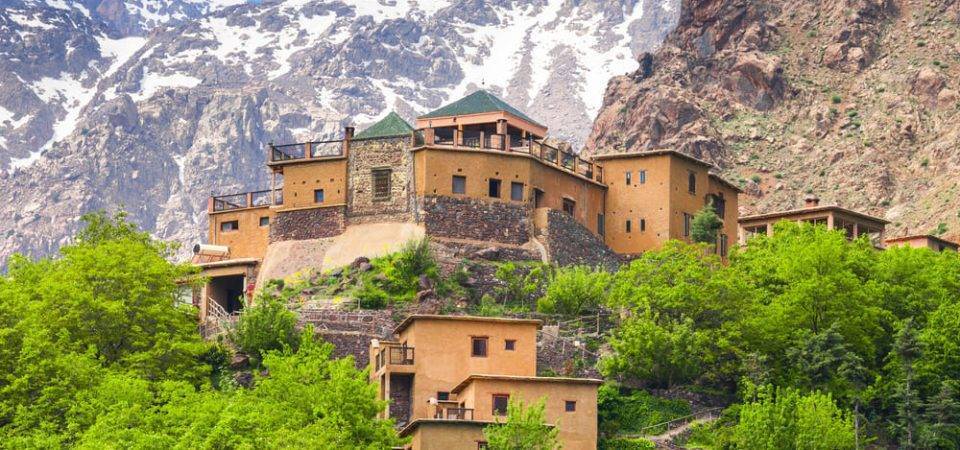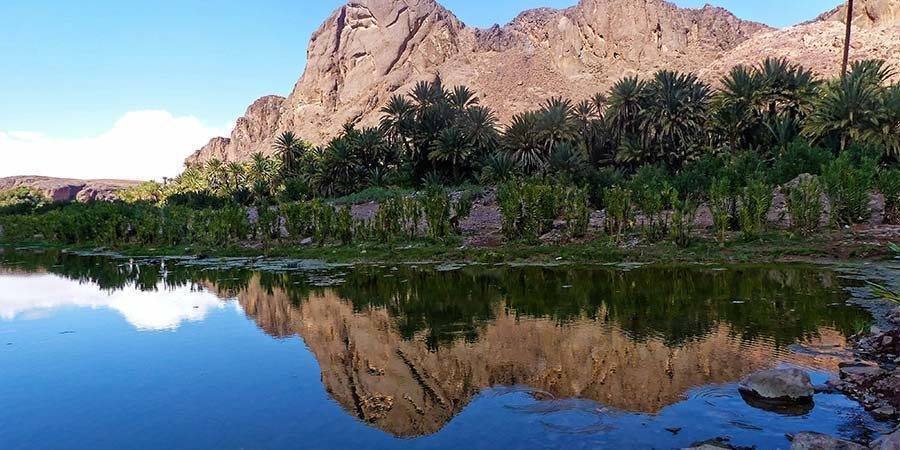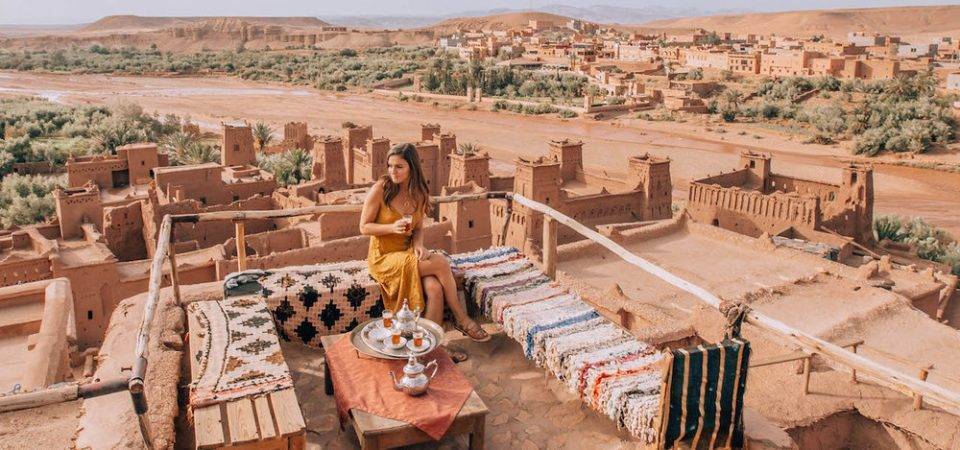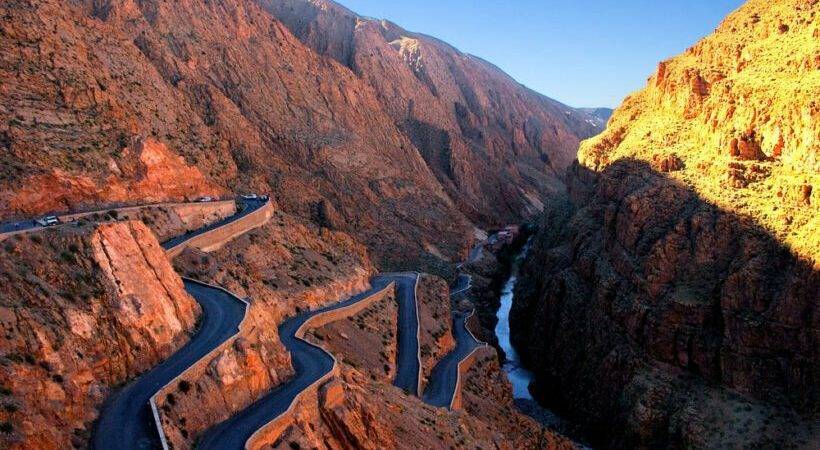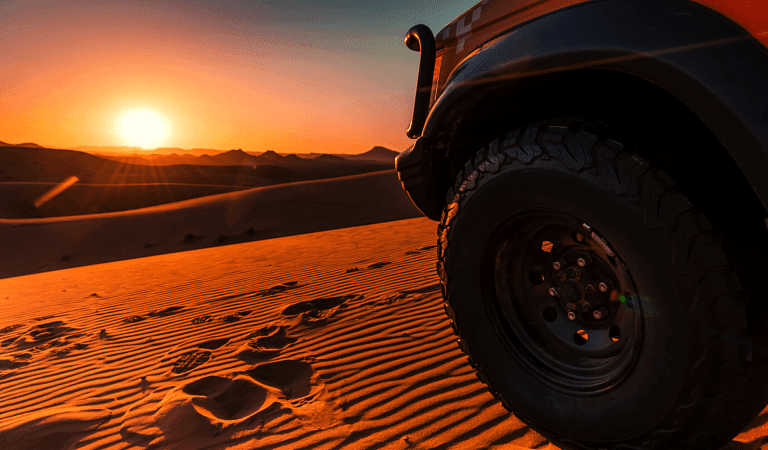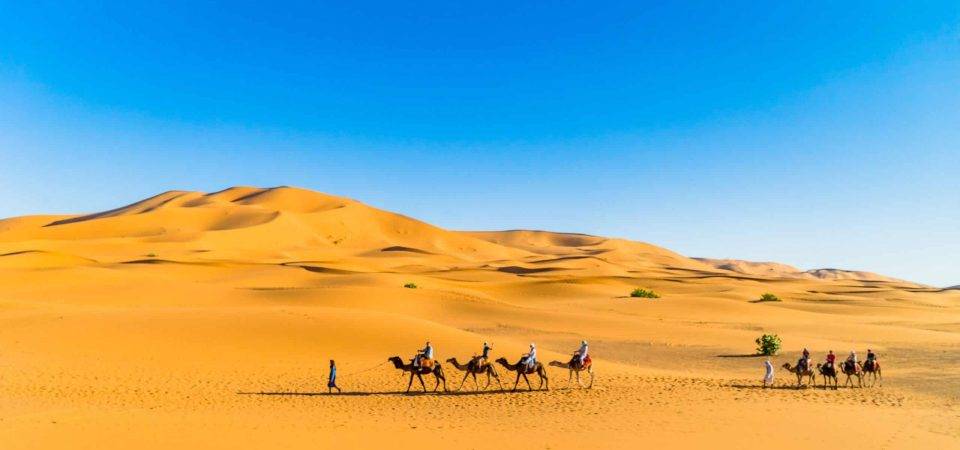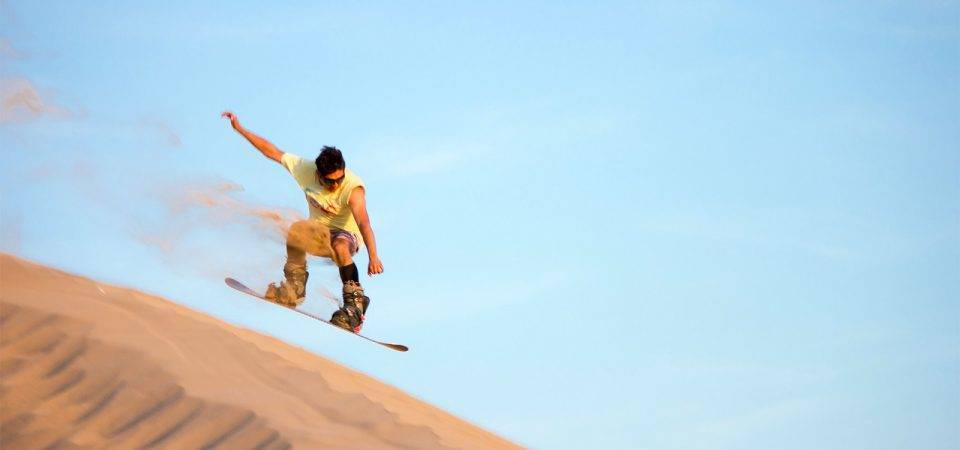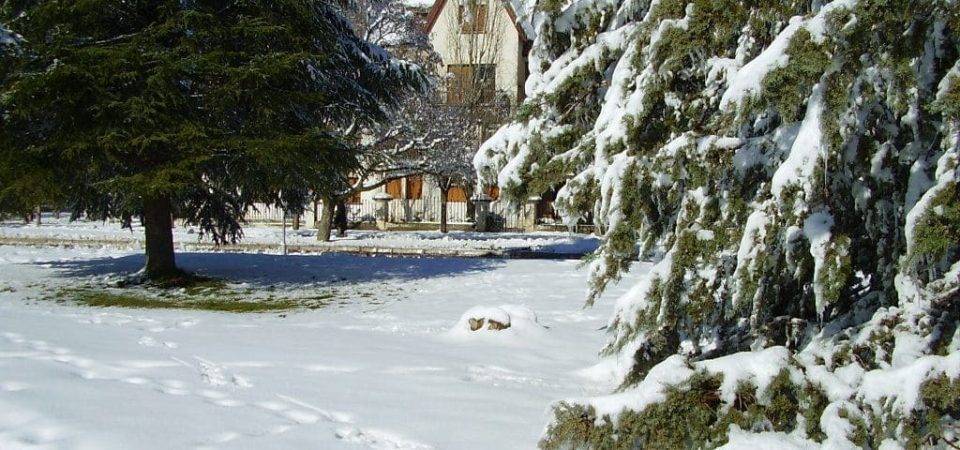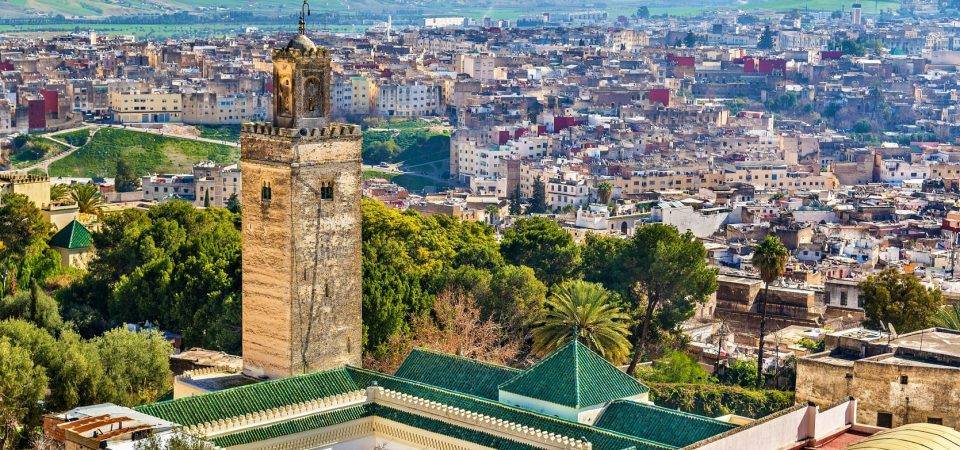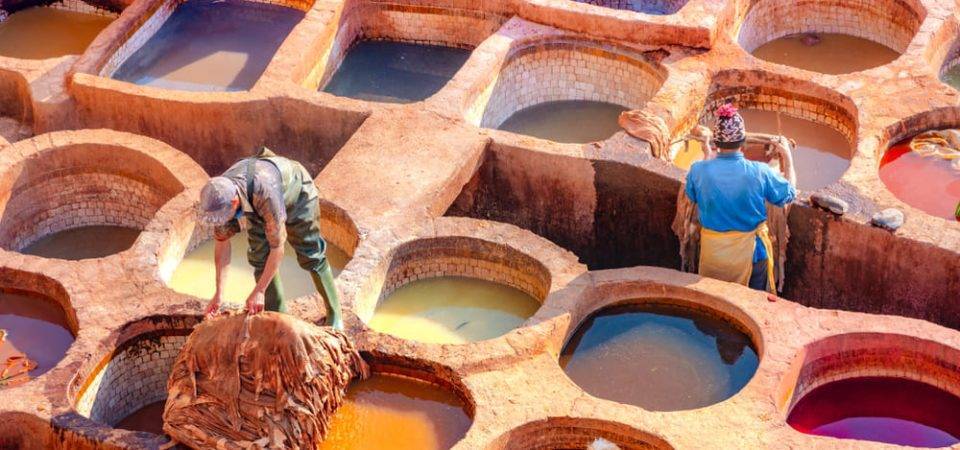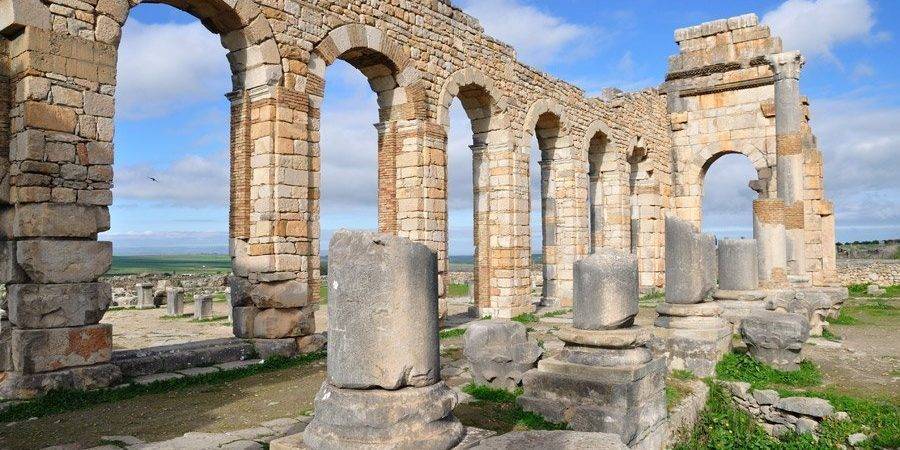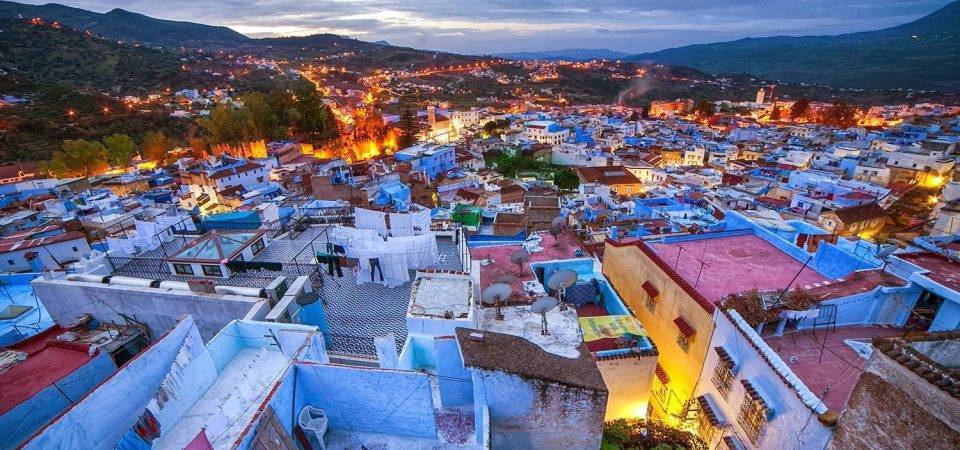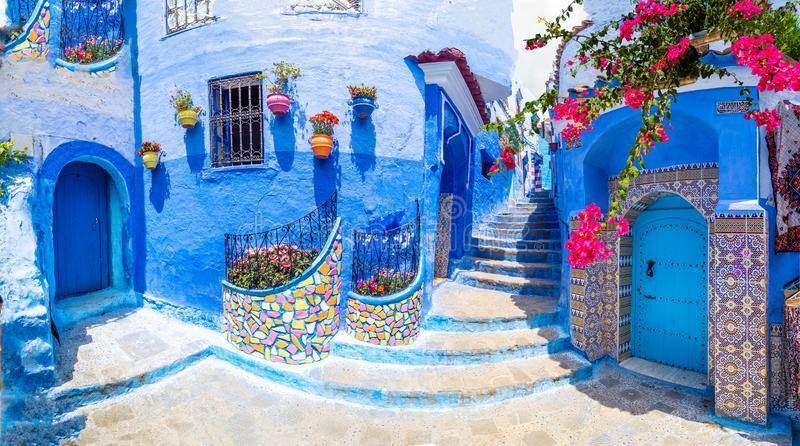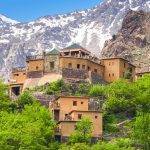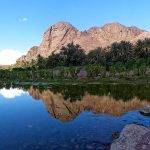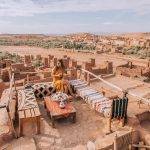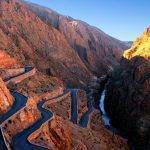 +9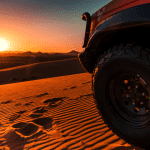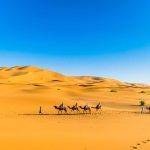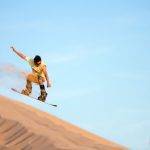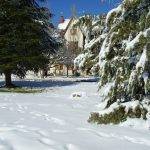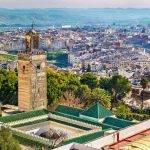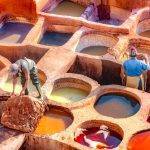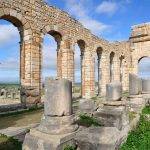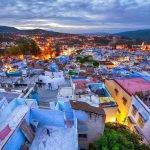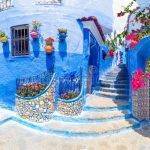 12 days tour from Marrakech
Starting City : Marrakech
Itinerary:  Atlas Mountains, Ouarzazate, Dades Valley, Merzouga desert, Fez, Chefchaouen, Rabat, Casablanca
Ending City : Casablanca
Night Staying : 12 days/ 11 nights  Morocco trip from Marrakech
3 nights in Marrakech
1 night in Ouarzazate or Dades valley
2 nights in Moroccan desert (Erg Chebbi dunes)
2 nights in Fez
2 nights in Chefchaouen (blue city)
1 night in Casablanca
12 days / 11 nights tour from Marrakech
This 12 days tour lets us discovering the most touristic destinations in Morocco. We will start from Marrakech before going to Atlas mountains, Ouarzazate with it's beautiful Kasbahs. The adventure continues in desert where we will experience the camel rides and overnight in a luxury desert camp.
Day 1: Arrival to Marrakech
Day 2: Guided tour of Marrakech
Day 3: Day trip to Atlas mountains
Day 4: Marrakech to Dades valley via Ouarzazate and Ait Ben Haddou
Day 5: Dades valley to Moroccan desert
Day 6: 4x4 excursion in the desert
Day 7: Merzouga desert to Fez
Day 8: Fez sightseeing tour with local guide
Day 9: Fez to the Moroccan blue pearl
Day 10: Chefchaouen blue city
Day 11: Chefchaouen - Rabat - Casablanca
Morocco Top Trips offers premium private tours in three packages levels: Standard, Luxury, and VIP.
All prices on the website reflect the standard package. Please inquire for Luxury and VIP package pricing.
28
GE
General price:
$

990.00 / ticket
Options
guests = 1

Price

$

3190.00 / ticket

guests = 2

Price

$

1790.00 / ticket

guests = 3

Price

$

1580.00 / ticket

guests = 4

Price

$

1290.00 / ticket

guests = 5

Price

$

1280.00 / ticket

guests = 6

Price

$

1080.00 / ticket

guests >= 7

Price

$

990.00 / ticket
29
GE
General price:
$

990.00 / ticket
Options
guests = 1

Price

$

3190.00 / ticket

guests = 2

Price

$

1790.00 / ticket

guests = 3

Price

$

1580.00 / ticket

guests = 4

Price

$

1290.00 / ticket

guests = 5

Price

$

1280.00 / ticket

guests = 6

Price

$

1080.00 / ticket

guests >= 7

Price

$

990.00 / ticket
30
GE
General price:
$

990.00 / ticket
Options
guests = 1

Price

$

3190.00 / ticket

guests = 2

Price

$

1790.00 / ticket

guests = 3

Price

$

1580.00 / ticket

guests = 4

Price

$

1290.00 / ticket

guests = 5

Price

$

1280.00 / ticket

guests = 6

Price

$

1080.00 / ticket

guests >= 7

Price

$

990.00 / ticket
31
GE
General price:
$

990.00 / ticket
Options
guests = 1

Price

$

3190.00 / ticket

guests = 2

Price

$

1790.00 / ticket

guests = 3

Price

$

1580.00 / ticket

guests = 4

Price

$

1290.00 / ticket

guests = 5

Price

$

1280.00 / ticket

guests = 6

Price

$

1080.00 / ticket

guests >= 7

Price

$

990.00 / ticket
1
GE
General price:
$

990.00 / ticket
Options
guests = 1

Price

$

3190.00 / ticket

guests = 2

Price

$

1790.00 / ticket

guests = 3

Price

$

1580.00 / ticket

guests = 4

Price

$

1290.00 / ticket

guests = 5

Price

$

1280.00 / ticket

guests = 6

Price

$

1080.00 / ticket

guests >= 7

Price

$

990.00 / ticket
2
GE
General price:
$

990.00 / ticket
Options
guests = 1

Price

$

3190.00 / ticket

guests = 2

Price

$

1790.00 / ticket

guests = 3

Price

$

1580.00 / ticket

guests = 4

Price

$

1290.00 / ticket

guests = 5

Price

$

1280.00 / ticket

guests = 6

Price

$

1080.00 / ticket

guests >= 7

Price

$

990.00 / ticket
3
GE
General price:
$

990.00 / ticket
Options
guests = 1

Price

$

3190.00 / ticket

guests = 2

Price

$

1790.00 / ticket

guests = 3

Price

$

1580.00 / ticket

guests = 4

Price

$

1290.00 / ticket

guests = 5

Price

$

1280.00 / ticket

guests = 6

Price

$

1080.00 / ticket

guests >= 7

Price

$

990.00 / ticket
4
GE
General price:
$

990.00 / ticket
Options
guests = 1

Price

$

3190.00 / ticket

guests = 2

Price

$

1790.00 / ticket

guests = 3

Price

$

1580.00 / ticket

guests = 4

Price

$

1290.00 / ticket

guests = 5

Price

$

1280.00 / ticket

guests = 6

Price

$

1080.00 / ticket

guests >= 7

Price

$

990.00 / ticket
5
GE
General price:
$

990.00 / ticket
Options
guests = 1

Price

$

3190.00 / ticket

guests = 2

Price

$

1790.00 / ticket

guests = 3

Price

$

1580.00 / ticket

guests = 4

Price

$

1290.00 / ticket

guests = 5

Price

$

1280.00 / ticket

guests = 6

Price

$

1080.00 / ticket

guests >= 7

Price

$

990.00 / ticket
30
GE
General price:
$

990.00 / ticket
Options
guests = 1

Price

$

3190.00 / ticket

guests = 2

Price

$

1790.00 / ticket

guests = 3

Price

$

1580.00 / ticket

guests = 4

Price

$

1290.00 / ticket

guests = 5

Price

$

1280.00 / ticket

guests = 6

Price

$

1080.00 / ticket

guests >= 7

Price

$

990.00 / ticket
31
GE
General price:
$

990.00 / ticket
Options
guests = 1

Price

$

3190.00 / ticket

guests = 2

Price

$

1790.00 / ticket

guests = 3

Price

$

1580.00 / ticket

guests = 4

Price

$

1290.00 / ticket

guests = 5

Price

$

1280.00 / ticket

guests = 6

Price

$

1080.00 / ticket

guests >= 7

Price

$

990.00 / ticket
1
GE
General price:
$

990.00 / ticket
Options
guests = 1

Price

$

3190.00 / ticket

guests = 2

Price

$

1790.00 / ticket

guests = 3

Price

$

1580.00 / ticket

guests = 4

Price

$

1290.00 / ticket

guests = 5

Price

$

1280.00 / ticket

guests = 6

Price

$

1080.00 / ticket

guests >= 7

Price

$

990.00 / ticket
2
GE
General price:
$

990.00 / ticket
Options
guests = 1

Price

$

3190.00 / ticket

guests = 2

Price

$

1790.00 / ticket

guests = 3

Price

$

1580.00 / ticket

guests = 4

Price

$

1290.00 / ticket

guests = 5

Price

$

1280.00 / ticket

guests = 6

Price

$

1080.00 / ticket

guests >= 7

Price

$

990.00 / ticket
3
GE
General price:
$

990.00 / ticket
Options
guests = 1

Price

$

3190.00 / ticket

guests = 2

Price

$

1790.00 / ticket

guests = 3

Price

$

1580.00 / ticket

guests = 4

Price

$

1290.00 / ticket

guests = 5

Price

$

1280.00 / ticket

guests = 6

Price

$

1080.00 / ticket

guests >= 7

Price

$

990.00 / ticket
4
GE
General price:
$

990.00 / ticket
Options
guests = 1

Price

$

3190.00 / ticket

guests = 2

Price

$

1790.00 / ticket

guests = 3

Price

$

1580.00 / ticket

guests = 4

Price

$

1290.00 / ticket

guests = 5

Price

$

1280.00 / ticket

guests = 6

Price

$

1080.00 / ticket

guests >= 7

Price

$

990.00 / ticket
5
GE
General price:
$

990.00 / ticket
Options
guests = 1

Price

$

3190.00 / ticket

guests = 2

Price

$

1790.00 / ticket

guests = 3

Price

$

1580.00 / ticket

guests = 4

Price

$

1290.00 / ticket

guests = 5

Price

$

1280.00 / ticket

guests = 6

Price

$

1080.00 / ticket

guests >= 7

Price

$

990.00 / ticket
6
GE
General price:
$

990.00 / ticket
Options
guests = 1

Price

$

3190.00 / ticket

guests = 2

Price

$

1790.00 / ticket

guests = 3

Price

$

1580.00 / ticket

guests = 4

Price

$

1290.00 / ticket

guests = 5

Price

$

1280.00 / ticket

guests = 6

Price

$

1080.00 / ticket

guests >= 7

Price

$

990.00 / ticket
7
GE
General price:
$

990.00 / ticket
Options
guests = 1

Price

$

3190.00 / ticket

guests = 2

Price

$

1790.00 / ticket

guests = 3

Price

$

1580.00 / ticket

guests = 4

Price

$

1290.00 / ticket

guests = 5

Price

$

1280.00 / ticket

guests = 6

Price

$

1080.00 / ticket

guests >= 7

Price

$

990.00 / ticket
8
GE
General price:
$

990.00 / ticket
Options
guests = 1

Price

$

3190.00 / ticket

guests = 2

Price

$

1790.00 / ticket

guests = 3

Price

$

1580.00 / ticket

guests = 4

Price

$

1290.00 / ticket

guests = 5

Price

$

1280.00 / ticket

guests = 6

Price

$

1080.00 / ticket

guests >= 7

Price

$

990.00 / ticket
9
GE
General price:
$

990.00 / ticket
Options
guests = 1

Price

$

3190.00 / ticket

guests = 2

Price

$

1790.00 / ticket

guests = 3

Price

$

1580.00 / ticket

guests = 4

Price

$

1290.00 / ticket

guests = 5

Price

$

1280.00 / ticket

guests = 6

Price

$

1080.00 / ticket

guests >= 7

Price

$

990.00 / ticket
10
GE
General price:
$

990.00 / ticket
Options
guests = 1

Price

$

3190.00 / ticket

guests = 2

Price

$

1790.00 / ticket

guests = 3

Price

$

1580.00 / ticket

guests = 4

Price

$

1290.00 / ticket

guests = 5

Price

$

1280.00 / ticket

guests = 6

Price

$

1080.00 / ticket

guests >= 7

Price

$

990.00 / ticket
11
GE
General price:
$

990.00 / ticket
Options
guests = 1

Price

$

3190.00 / ticket

guests = 2

Price

$

1790.00 / ticket

guests = 3

Price

$

1580.00 / ticket

guests = 4

Price

$

1290.00 / ticket

guests = 5

Price

$

1280.00 / ticket

guests = 6

Price

$

1080.00 / ticket

guests >= 7

Price

$

990.00 / ticket
12
GE
General price:
$

990.00 / ticket
Options
guests = 1

Price

$

3190.00 / ticket

guests = 2

Price

$

1790.00 / ticket

guests = 3

Price

$

1580.00 / ticket

guests = 4

Price

$

1290.00 / ticket

guests = 5

Price

$

1280.00 / ticket

guests = 6

Price

$

1080.00 / ticket

guests >= 7

Price

$

990.00 / ticket
13
GE
General price:
$

990.00 / ticket
Options
guests = 1

Price

$

3190.00 / ticket

guests = 2

Price

$

1790.00 / ticket

guests = 3

Price

$

1580.00 / ticket

guests = 4

Price

$

1290.00 / ticket

guests = 5

Price

$

1280.00 / ticket

guests = 6

Price

$

1080.00 / ticket

guests >= 7

Price

$

990.00 / ticket
14
GE
General price:
$

990.00 / ticket
Options
guests = 1

Price

$

3190.00 / ticket

guests = 2

Price

$

1790.00 / ticket

guests = 3

Price

$

1580.00 / ticket

guests = 4

Price

$

1290.00 / ticket

guests = 5

Price

$

1280.00 / ticket

guests = 6

Price

$

1080.00 / ticket

guests >= 7

Price

$

990.00 / ticket
15
GE
General price:
$

990.00 / ticket
Options
guests = 1

Price

$

3190.00 / ticket

guests = 2

Price

$

1790.00 / ticket

guests = 3

Price

$

1580.00 / ticket

guests = 4

Price

$

1290.00 / ticket

guests = 5

Price

$

1280.00 / ticket

guests = 6

Price

$

1080.00 / ticket

guests >= 7

Price

$

990.00 / ticket
16
GE
General price:
$

990.00 / ticket
Options
guests = 1

Price

$

3190.00 / ticket

guests = 2

Price

$

1790.00 / ticket

guests = 3

Price

$

1580.00 / ticket

guests = 4

Price

$

1290.00 / ticket

guests = 5

Price

$

1280.00 / ticket

guests = 6

Price

$

1080.00 / ticket

guests >= 7

Price

$

990.00 / ticket
17
GE
General price:
$

990.00 / ticket
Options
guests = 1

Price

$

3190.00 / ticket

guests = 2

Price

$

1790.00 / ticket

guests = 3

Price

$

1580.00 / ticket

guests = 4

Price

$

1290.00 / ticket

guests = 5

Price

$

1280.00 / ticket

guests = 6

Price

$

1080.00 / ticket

guests >= 7

Price

$

990.00 / ticket
18
GE
General price:
$

990.00 / ticket
Options
guests = 1

Price

$

3190.00 / ticket

guests = 2

Price

$

1790.00 / ticket

guests = 3

Price

$

1580.00 / ticket

guests = 4

Price

$

1290.00 / ticket

guests = 5

Price

$

1280.00 / ticket

guests = 6

Price

$

1080.00 / ticket

guests >= 7

Price

$

990.00 / ticket
19
GE
General price:
$

990.00 / ticket
Options
guests = 1

Price

$

3190.00 / ticket

guests = 2

Price

$

1790.00 / ticket

guests = 3

Price

$

1580.00 / ticket

guests = 4

Price

$

1290.00 / ticket

guests = 5

Price

$

1280.00 / ticket

guests = 6

Price

$

1080.00 / ticket

guests >= 7

Price

$

990.00 / ticket
20
GE
General price:
$

990.00 / ticket
Options
guests = 1

Price

$

3190.00 / ticket

guests = 2

Price

$

1790.00 / ticket

guests = 3

Price

$

1580.00 / ticket

guests = 4

Price

$

1290.00 / ticket

guests = 5

Price

$

1280.00 / ticket

guests = 6

Price

$

1080.00 / ticket

guests >= 7

Price

$

990.00 / ticket
21
GE
General price:
$

990.00 / ticket
Options
guests = 1

Price

$

3190.00 / ticket

guests = 2

Price

$

1790.00 / ticket

guests = 3

Price

$

1580.00 / ticket

guests = 4

Price

$

1290.00 / ticket

guests = 5

Price

$

1280.00 / ticket

guests = 6

Price

$

1080.00 / ticket

guests >= 7

Price

$

990.00 / ticket
22
GE
General price:
$

990.00 / ticket
Options
guests = 1

Price

$

3190.00 / ticket

guests = 2

Price

$

1790.00 / ticket

guests = 3

Price

$

1580.00 / ticket

guests = 4

Price

$

1290.00 / ticket

guests = 5

Price

$

1280.00 / ticket

guests = 6

Price

$

1080.00 / ticket

guests >= 7

Price

$

990.00 / ticket
23
GE
General price:
$

990.00 / ticket
Options
guests = 1

Price

$

3190.00 / ticket

guests = 2

Price

$

1790.00 / ticket

guests = 3

Price

$

1580.00 / ticket

guests = 4

Price

$

1290.00 / ticket

guests = 5

Price

$

1280.00 / ticket

guests = 6

Price

$

1080.00 / ticket

guests >= 7

Price

$

990.00 / ticket
24
GE
General price:
$

990.00 / ticket
Options
guests = 1

Price

$

3190.00 / ticket

guests = 2

Price

$

1790.00 / ticket

guests = 3

Price

$

1580.00 / ticket

guests = 4

Price

$

1290.00 / ticket

guests = 5

Price

$

1280.00 / ticket

guests = 6

Price

$

1080.00 / ticket

guests >= 7

Price

$

990.00 / ticket
25
GE
General price:
$

990.00 / ticket
Options
guests = 1

Price

$

3190.00 / ticket

guests = 2

Price

$

1790.00 / ticket

guests = 3

Price

$

1580.00 / ticket

guests = 4

Price

$

1290.00 / ticket

guests = 5

Price

$

1280.00 / ticket

guests = 6

Price

$

1080.00 / ticket

guests >= 7

Price

$

990.00 / ticket
26
GE
General price:
$

990.00 / ticket
Options
guests = 1

Price

$

3190.00 / ticket

guests = 2

Price

$

1790.00 / ticket

guests = 3

Price

$

1580.00 / ticket

guests = 4

Price

$

1290.00 / ticket

guests = 5

Price

$

1280.00 / ticket

guests = 6

Price

$

1080.00 / ticket

guests >= 7

Price

$

990.00 / ticket
27
GE
General price:
$

990.00 / ticket
Options
guests = 1

Price

$

3190.00 / ticket

guests = 2

Price

$

1790.00 / ticket

guests = 3

Price

$

1580.00 / ticket

guests = 4

Price

$

1290.00 / ticket

guests = 5

Price

$

1280.00 / ticket

guests = 6

Price

$

1080.00 / ticket

guests >= 7

Price

$

990.00 / ticket
28
GE
General price:
$

990.00 / ticket
Options
guests = 1

Price

$

3190.00 / ticket

guests = 2

Price

$

1790.00 / ticket

guests = 3

Price

$

1580.00 / ticket

guests = 4

Price

$

1290.00 / ticket

guests = 5

Price

$

1280.00 / ticket

guests = 6

Price

$

1080.00 / ticket

guests >= 7

Price

$

990.00 / ticket
29
GE
General price:
$

990.00 / ticket
Options
guests = 1

Price

$

3190.00 / ticket

guests = 2

Price

$

1790.00 / ticket

guests = 3

Price

$

1580.00 / ticket

guests = 4

Price

$

1290.00 / ticket

guests = 5

Price

$

1280.00 / ticket

guests = 6

Price

$

1080.00 / ticket

guests >= 7

Price

$

990.00 / ticket
30
GE
General price:
$

990.00 / ticket
Options
guests = 1

Price

$

3190.00 / ticket

guests = 2

Price

$

1790.00 / ticket

guests = 3

Price

$

1580.00 / ticket

guests = 4

Price

$

1290.00 / ticket

guests = 5

Price

$

1280.00 / ticket

guests = 6

Price

$

1080.00 / ticket

guests >= 7

Price

$

990.00 / ticket
1
GE
General price:
$

990.00 / ticket
Options
guests = 1

Price

$

3190.00 / ticket

guests = 2

Price

$

1790.00 / ticket

guests = 3

Price

$

1580.00 / ticket

guests = 4

Price

$

1290.00 / ticket

guests = 5

Price

$

1280.00 / ticket

guests = 6

Price

$

1080.00 / ticket

guests >= 7

Price

$

990.00 / ticket
2
GE
General price:
$

990.00 / ticket
Options
guests = 1

Price

$

3190.00 / ticket

guests = 2

Price

$

1790.00 / ticket

guests = 3

Price

$

1580.00 / ticket

guests = 4

Price

$

1290.00 / ticket

guests = 5

Price

$

1280.00 / ticket

guests = 6

Price

$

1080.00 / ticket

guests >= 7

Price

$

990.00 / ticket
3
GE
General price:
$

990.00 / ticket
Options
guests = 1

Price

$

3190.00 / ticket

guests = 2

Price

$

1790.00 / ticket

guests = 3

Price

$

1580.00 / ticket

guests = 4

Price

$

1290.00 / ticket

guests = 5

Price

$

1280.00 / ticket

guests = 6

Price

$

1080.00 / ticket

guests >= 7

Price

$

990.00 / ticket
27
GE
General price:
$

990.00 / ticket
Options
guests = 1

Price

$

3190.00 / ticket

guests = 2

Price

$

1790.00 / ticket

guests = 3

Price

$

1580.00 / ticket

guests = 4

Price

$

1290.00 / ticket

guests = 5

Price

$

1280.00 / ticket

guests = 6

Price

$

1080.00 / ticket

guests >= 7

Price

$

990.00 / ticket
28
GE
General price:
$

990.00 / ticket
Options
guests = 1

Price

$

3190.00 / ticket

guests = 2

Price

$

1790.00 / ticket

guests = 3

Price

$

1580.00 / ticket

guests = 4

Price

$

1290.00 / ticket

guests = 5

Price

$

1280.00 / ticket

guests = 6

Price

$

1080.00 / ticket

guests >= 7

Price

$

990.00 / ticket
29
GE
General price:
$

990.00 / ticket
Options
guests = 1

Price

$

3190.00 / ticket

guests = 2

Price

$

1790.00 / ticket

guests = 3

Price

$

1580.00 / ticket

guests = 4

Price

$

1290.00 / ticket

guests = 5

Price

$

1280.00 / ticket

guests = 6

Price

$

1080.00 / ticket

guests >= 7

Price

$

990.00 / ticket
30
GE
General price:
$

990.00 / ticket
Options
guests = 1

Price

$

3190.00 / ticket

guests = 2

Price

$

1790.00 / ticket

guests = 3

Price

$

1580.00 / ticket

guests = 4

Price

$

1290.00 / ticket

guests = 5

Price

$

1280.00 / ticket

guests = 6

Price

$

1080.00 / ticket

guests >= 7

Price

$

990.00 / ticket
1
GE
General price:
$

990.00 / ticket
Options
guests = 1

Price

$

3190.00 / ticket

guests = 2

Price

$

1790.00 / ticket

guests = 3

Price

$

1580.00 / ticket

guests = 4

Price

$

1290.00 / ticket

guests = 5

Price

$

1280.00 / ticket

guests = 6

Price

$

1080.00 / ticket

guests >= 7

Price

$

990.00 / ticket
2
GE
General price:
$

990.00 / ticket
Options
guests = 1

Price

$

3190.00 / ticket

guests = 2

Price

$

1790.00 / ticket

guests = 3

Price

$

1580.00 / ticket

guests = 4

Price

$

1290.00 / ticket

guests = 5

Price

$

1280.00 / ticket

guests = 6

Price

$

1080.00 / ticket

guests >= 7

Price

$

990.00 / ticket
3
GE
General price:
$

990.00 / ticket
Options
guests = 1

Price

$

3190.00 / ticket

guests = 2

Price

$

1790.00 / ticket

guests = 3

Price

$

1580.00 / ticket

guests = 4

Price

$

1290.00 / ticket

guests = 5

Price

$

1280.00 / ticket

guests = 6

Price

$

1080.00 / ticket

guests >= 7

Price

$

990.00 / ticket
4
GE
General price:
$

990.00 / ticket
Options
guests = 1

Price

$

3190.00 / ticket

guests = 2

Price

$

1790.00 / ticket

guests = 3

Price

$

1580.00 / ticket

guests = 4

Price

$

1290.00 / ticket

guests = 5

Price

$

1280.00 / ticket

guests = 6

Price

$

1080.00 / ticket

guests >= 7

Price

$

990.00 / ticket
5
GE
General price:
$

990.00 / ticket
Options
guests = 1

Price

$

3190.00 / ticket

guests = 2

Price

$

1790.00 / ticket

guests = 3

Price

$

1580.00 / ticket

guests = 4

Price

$

1290.00 / ticket

guests = 5

Price

$

1280.00 / ticket

guests = 6

Price

$

1080.00 / ticket

guests >= 7

Price

$

990.00 / ticket
6
GE
General price:
$

990.00 / ticket
Options
guests = 1

Price

$

3190.00 / ticket

guests = 2

Price

$

1790.00 / ticket

guests = 3

Price

$

1580.00 / ticket

guests = 4

Price

$

1290.00 / ticket

guests = 5

Price

$

1280.00 / ticket

guests = 6

Price

$

1080.00 / ticket

guests >= 7

Price

$

990.00 / ticket
7
GE
General price:
$

990.00 / ticket
Options
guests = 1

Price

$

3190.00 / ticket

guests = 2

Price

$

1790.00 / ticket

guests = 3

Price

$

1580.00 / ticket

guests = 4

Price

$

1290.00 / ticket

guests = 5

Price

$

1280.00 / ticket

guests = 6

Price

$

1080.00 / ticket

guests >= 7

Price

$

990.00 / ticket
8
GE
General price:
$

990.00 / ticket
Options
guests = 1

Price

$

3190.00 / ticket

guests = 2

Price

$

1790.00 / ticket

guests = 3

Price

$

1580.00 / ticket

guests = 4

Price

$

1290.00 / ticket

guests = 5

Price

$

1280.00 / ticket

guests = 6

Price

$

1080.00 / ticket

guests >= 7

Price

$

990.00 / ticket
9
GE
General price:
$

990.00 / ticket
Options
guests = 1

Price

$

3190.00 / ticket

guests = 2

Price

$

1790.00 / ticket

guests = 3

Price

$

1580.00 / ticket

guests = 4

Price

$

1290.00 / ticket

guests = 5

Price

$

1280.00 / ticket

guests = 6

Price

$

1080.00 / ticket

guests >= 7

Price

$

990.00 / ticket
10
GE
General price:
$

990.00 / ticket
Options
guests = 1

Price

$

3190.00 / ticket

guests = 2

Price

$

1790.00 / ticket

guests = 3

Price

$

1580.00 / ticket

guests = 4

Price

$

1290.00 / ticket

guests = 5

Price

$

1280.00 / ticket

guests = 6

Price

$

1080.00 / ticket

guests >= 7

Price

$

990.00 / ticket
11
GE
General price:
$

990.00 / ticket
Options
guests = 1

Price

$

3190.00 / ticket

guests = 2

Price

$

1790.00 / ticket

guests = 3

Price

$

1580.00 / ticket

guests = 4

Price

$

1290.00 / ticket

guests = 5

Price

$

1280.00 / ticket

guests = 6

Price

$

1080.00 / ticket

guests >= 7

Price

$

990.00 / ticket
12
GE
General price:
$

990.00 / ticket
Options
guests = 1

Price

$

3190.00 / ticket

guests = 2

Price

$

1790.00 / ticket

guests = 3

Price

$

1580.00 / ticket

guests = 4

Price

$

1290.00 / ticket

guests = 5

Price

$

1280.00 / ticket

guests = 6

Price

$

1080.00 / ticket

guests >= 7

Price

$

990.00 / ticket
13
GE
General price:
$

990.00 / ticket
Options
guests = 1

Price

$

3190.00 / ticket

guests = 2

Price

$

1790.00 / ticket

guests = 3

Price

$

1580.00 / ticket

guests = 4

Price

$

1290.00 / ticket

guests = 5

Price

$

1280.00 / ticket

guests = 6

Price

$

1080.00 / ticket

guests >= 7

Price

$

990.00 / ticket
14
GE
General price:
$

990.00 / ticket
Options
guests = 1

Price

$

3190.00 / ticket

guests = 2

Price

$

1790.00 / ticket

guests = 3

Price

$

1580.00 / ticket

guests = 4

Price

$

1290.00 / ticket

guests = 5

Price

$

1280.00 / ticket

guests = 6

Price

$

1080.00 / ticket

guests >= 7

Price

$

990.00 / ticket
15
GE
General price:
$

990.00 / ticket
Options
guests = 1

Price

$

3190.00 / ticket

guests = 2

Price

$

1790.00 / ticket

guests = 3

Price

$

1580.00 / ticket

guests = 4

Price

$

1290.00 / ticket

guests = 5

Price

$

1280.00 / ticket

guests = 6

Price

$

1080.00 / ticket

guests >= 7

Price

$

990.00 / ticket
16
GE
General price:
$

990.00 / ticket
Options
guests = 1

Price

$

3190.00 / ticket

guests = 2

Price

$

1790.00 / ticket

guests = 3

Price

$

1580.00 / ticket

guests = 4

Price

$

1290.00 / ticket

guests = 5

Price

$

1280.00 / ticket

guests = 6

Price

$

1080.00 / ticket

guests >= 7

Price

$

990.00 / ticket
17
GE
General price:
$

990.00 / ticket
Options
guests = 1

Price

$

3190.00 / ticket

guests = 2

Price

$

1790.00 / ticket

guests = 3

Price

$

1580.00 / ticket

guests = 4

Price

$

1290.00 / ticket

guests = 5

Price

$

1280.00 / ticket

guests = 6

Price

$

1080.00 / ticket

guests >= 7

Price

$

990.00 / ticket
18
GE
General price:
$

990.00 / ticket
Options
guests = 1

Price

$

3190.00 / ticket

guests = 2

Price

$

1790.00 / ticket

guests = 3

Price

$

1580.00 / ticket

guests = 4

Price

$

1290.00 / ticket

guests = 5

Price

$

1280.00 / ticket

guests = 6

Price

$

1080.00 / ticket

guests >= 7

Price

$

990.00 / ticket
19
GE
General price:
$

990.00 / ticket
Options
guests = 1

Price

$

3190.00 / ticket

guests = 2

Price

$

1790.00 / ticket

guests = 3

Price

$

1580.00 / ticket

guests = 4

Price

$

1290.00 / ticket

guests = 5

Price

$

1280.00 / ticket

guests = 6

Price

$

1080.00 / ticket

guests >= 7

Price

$

990.00 / ticket
20
GE
General price:
$

990.00 / ticket
Options
guests = 1

Price

$

3190.00 / ticket

guests = 2

Price

$

1790.00 / ticket

guests = 3

Price

$

1580.00 / ticket

guests = 4

Price

$

1290.00 / ticket

guests = 5

Price

$

1280.00 / ticket

guests = 6

Price

$

1080.00 / ticket

guests >= 7

Price

$

990.00 / ticket
21
GE
General price:
$

990.00 / ticket
Options
guests = 1

Price

$

3190.00 / ticket

guests = 2

Price

$

1790.00 / ticket

guests = 3

Price

$

1580.00 / ticket

guests = 4

Price

$

1290.00 / ticket

guests = 5

Price

$

1280.00 / ticket

guests = 6

Price

$

1080.00 / ticket

guests >= 7

Price

$

990.00 / ticket
22
GE
General price:
$

990.00 / ticket
Options
guests = 1

Price

$

3190.00 / ticket

guests = 2

Price

$

1790.00 / ticket

guests = 3

Price

$

1580.00 / ticket

guests = 4

Price

$

1290.00 / ticket

guests = 5

Price

$

1280.00 / ticket

guests = 6

Price

$

1080.00 / ticket

guests >= 7

Price

$

990.00 / ticket
23
GE
General price:
$

990.00 / ticket
Options
guests = 1

Price

$

3190.00 / ticket

guests = 2

Price

$

1790.00 / ticket

guests = 3

Price

$

1580.00 / ticket

guests = 4

Price

$

1290.00 / ticket

guests = 5

Price

$

1280.00 / ticket

guests = 6

Price

$

1080.00 / ticket

guests >= 7

Price

$

990.00 / ticket
24
GE
General price:
$

990.00 / ticket
Options
guests = 1

Price

$

3190.00 / ticket

guests = 2

Price

$

1790.00 / ticket

guests = 3

Price

$

1580.00 / ticket

guests = 4

Price

$

1290.00 / ticket

guests = 5

Price

$

1280.00 / ticket

guests = 6

Price

$

1080.00 / ticket

guests >= 7

Price

$

990.00 / ticket
25
GE
General price:
$

990.00 / ticket
Options
guests = 1

Price

$

3190.00 / ticket

guests = 2

Price

$

1790.00 / ticket

guests = 3

Price

$

1580.00 / ticket

guests = 4

Price

$

1290.00 / ticket

guests = 5

Price

$

1280.00 / ticket

guests = 6

Price

$

1080.00 / ticket

guests >= 7

Price

$

990.00 / ticket
26
GE
General price:
$

990.00 / ticket
Options
guests = 1

Price

$

3190.00 / ticket

guests = 2

Price

$

1790.00 / ticket

guests = 3

Price

$

1580.00 / ticket

guests = 4

Price

$

1290.00 / ticket

guests = 5

Price

$

1280.00 / ticket

guests = 6

Price

$

1080.00 / ticket

guests >= 7

Price

$

990.00 / ticket
27
GE
General price:
$

990.00 / ticket
Options
guests = 1

Price

$

3190.00 / ticket

guests = 2

Price

$

1790.00 / ticket

guests = 3

Price

$

1580.00 / ticket

guests = 4

Price

$

1290.00 / ticket

guests = 5

Price

$

1280.00 / ticket

guests = 6

Price

$

1080.00 / ticket

guests >= 7

Price

$

990.00 / ticket
28
GE
General price:
$

990.00 / ticket
Options
guests = 1

Price

$

3190.00 / ticket

guests = 2

Price

$

1790.00 / ticket

guests = 3

Price

$

1580.00 / ticket

guests = 4

Price

$

1290.00 / ticket

guests = 5

Price

$

1280.00 / ticket

guests = 6

Price

$

1080.00 / ticket

guests >= 7

Price

$

990.00 / ticket
29
GE
General price:
$

990.00 / ticket
Options
guests = 1

Price

$

3190.00 / ticket

guests = 2

Price

$

1790.00 / ticket

guests = 3

Price

$

1580.00 / ticket

guests = 4

Price

$

1290.00 / ticket

guests = 5

Price

$

1280.00 / ticket

guests = 6

Price

$

1080.00 / ticket

guests >= 7

Price

$

990.00 / ticket
30
GE
General price:
$

990.00 / ticket
Options
guests = 1

Price

$

3190.00 / ticket

guests = 2

Price

$

1790.00 / ticket

guests = 3

Price

$

1580.00 / ticket

guests = 4

Price

$

1290.00 / ticket

guests = 5

Price

$

1280.00 / ticket

guests = 6

Price

$

1080.00 / ticket

guests >= 7

Price

$

990.00 / ticket
31
GE
General price:
$

990.00 / ticket
Options
guests = 1

Price

$

3190.00 / ticket

guests = 2

Price

$

1790.00 / ticket

guests = 3

Price

$

1580.00 / ticket

guests = 4

Price

$

1290.00 / ticket

guests = 5

Price

$

1280.00 / ticket

guests = 6

Price

$

1080.00 / ticket

guests >= 7

Price

$

990.00 / ticket
1
GE
General price:
$

990.00 / ticket
Options
guests = 1

Price

$

3190.00 / ticket

guests = 2

Price

$

1790.00 / ticket

guests = 3

Price

$

1580.00 / ticket

guests = 4

Price

$

1290.00 / ticket

guests = 5

Price

$

1280.00 / ticket

guests = 6

Price

$

1080.00 / ticket

guests >= 7

Price

$

990.00 / ticket
2
GE
General price:
$

990.00 / ticket
Options
guests = 1

Price

$

3190.00 / ticket

guests = 2

Price

$

1790.00 / ticket

guests = 3

Price

$

1580.00 / ticket

guests = 4

Price

$

1290.00 / ticket

guests = 5

Price

$

1280.00 / ticket

guests = 6

Price

$

1080.00 / ticket

guests >= 7

Price

$

990.00 / ticket
3
GE
General price:
$

990.00 / ticket
Options
guests = 1

Price

$

3190.00 / ticket

guests = 2

Price

$

1790.00 / ticket

guests = 3

Price

$

1580.00 / ticket

guests = 4

Price

$

1290.00 / ticket

guests = 5

Price

$

1280.00 / ticket

guests = 6

Price

$

1080.00 / ticket

guests >= 7

Price

$

990.00 / ticket
4
GE
General price:
$

990.00 / ticket
Options
guests = 1

Price

$

3190.00 / ticket

guests = 2

Price

$

1790.00 / ticket

guests = 3

Price

$

1580.00 / ticket

guests = 4

Price

$

1290.00 / ticket

guests = 5

Price

$

1280.00 / ticket

guests = 6

Price

$

1080.00 / ticket

guests >= 7

Price

$

990.00 / ticket
5
GE
General price:
$

990.00 / ticket
Options
guests = 1

Price

$

3190.00 / ticket

guests = 2

Price

$

1790.00 / ticket

guests = 3

Price

$

1580.00 / ticket

guests = 4

Price

$

1290.00 / ticket

guests = 5

Price

$

1280.00 / ticket

guests = 6

Price

$

1080.00 / ticket

guests >= 7

Price

$

990.00 / ticket
6
GE
General price:
$

990.00 / ticket
Options
guests = 1

Price

$

3190.00 / ticket

guests = 2

Price

$

1790.00 / ticket

guests = 3

Price

$

1580.00 / ticket

guests = 4

Price

$

1290.00 / ticket

guests = 5

Price

$

1280.00 / ticket

guests = 6

Price

$

1080.00 / ticket

guests >= 7

Price

$

990.00 / ticket
7
GE
General price:
$

990.00 / ticket
Options
guests = 1

Price

$

3190.00 / ticket

guests = 2

Price

$

1790.00 / ticket

guests = 3

Price

$

1580.00 / ticket

guests = 4

Price

$

1290.00 / ticket

guests = 5

Price

$

1280.00 / ticket

guests = 6

Price

$

1080.00 / ticket

guests >= 7

Price

$

990.00 / ticket
8
GE
General price:
$

990.00 / ticket
Options
guests = 1

Price

$

3190.00 / ticket

guests = 2

Price

$

1790.00 / ticket

guests = 3

Price

$

1580.00 / ticket

guests = 4

Price

$

1290.00 / ticket

guests = 5

Price

$

1280.00 / ticket

guests = 6

Price

$

1080.00 / ticket

guests >= 7

Price

$

990.00 / ticket
9
GE
General price:
$

990.00 / ticket
Options
guests = 1

Price

$

3190.00 / ticket

guests = 2

Price

$

1790.00 / ticket

guests = 3

Price

$

1580.00 / ticket

guests = 4

Price

$

1290.00 / ticket

guests = 5

Price

$

1280.00 / ticket

guests = 6

Price

$

1080.00 / ticket

guests >= 7

Price

$

990.00 / ticket
10
GE
General price:
$

990.00 / ticket
Options
guests = 1

Price

$

3190.00 / ticket

guests = 2

Price

$

1790.00 / ticket

guests = 3

Price

$

1580.00 / ticket

guests = 4

Price

$

1290.00 / ticket

guests = 5

Price

$

1280.00 / ticket

guests = 6

Price

$

1080.00 / ticket

guests >= 7

Price

$

990.00 / ticket
11
GE
General price:
$

990.00 / ticket
Options
guests = 1

Price

$

3190.00 / ticket

guests = 2

Price

$

1790.00 / ticket

guests = 3

Price

$

1580.00 / ticket

guests = 4

Price

$

1290.00 / ticket

guests = 5

Price

$

1280.00 / ticket

guests = 6

Price

$

1080.00 / ticket

guests >= 7

Price

$

990.00 / ticket
12
GE
General price:
$

990.00 / ticket
Options
guests = 1

Price

$

3190.00 / ticket

guests = 2

Price

$

1790.00 / ticket

guests = 3

Price

$

1580.00 / ticket

guests = 4

Price

$

1290.00 / ticket

guests = 5

Price

$

1280.00 / ticket

guests = 6

Price

$

1080.00 / ticket

guests >= 7

Price

$

990.00 / ticket
13
GE
General price:
$

990.00 / ticket
Options
guests = 1

Price

$

3190.00 / ticket

guests = 2

Price

$

1790.00 / ticket

guests = 3

Price

$

1580.00 / ticket

guests = 4

Price

$

1290.00 / ticket

guests = 5

Price

$

1280.00 / ticket

guests = 6

Price

$

1080.00 / ticket

guests >= 7

Price

$

990.00 / ticket
14
GE
General price:
$

990.00 / ticket
Options
guests = 1

Price

$

3190.00 / ticket

guests = 2

Price

$

1790.00 / ticket

guests = 3

Price

$

1580.00 / ticket

guests = 4

Price

$

1290.00 / ticket

guests = 5

Price

$

1280.00 / ticket

guests = 6

Price

$

1080.00 / ticket

guests >= 7

Price

$

990.00 / ticket
15
GE
General price:
$

990.00 / ticket
Options
guests = 1

Price

$

3190.00 / ticket

guests = 2

Price

$

1790.00 / ticket

guests = 3

Price

$

1580.00 / ticket

guests = 4

Price

$

1290.00 / ticket

guests = 5

Price

$

1280.00 / ticket

guests = 6

Price

$

1080.00 / ticket

guests >= 7

Price

$

990.00 / ticket
16
GE
General price:
$

990.00 / ticket
Options
guests = 1

Price

$

3190.00 / ticket

guests = 2

Price

$

1790.00 / ticket

guests = 3

Price

$

1580.00 / ticket

guests = 4

Price

$

1290.00 / ticket

guests = 5

Price

$

1280.00 / ticket

guests = 6

Price

$

1080.00 / ticket

guests >= 7

Price

$

990.00 / ticket
17
GE
General price:
$

990.00 / ticket
Options
guests = 1

Price

$

3190.00 / ticket

guests = 2

Price

$

1790.00 / ticket

guests = 3

Price

$

1580.00 / ticket

guests = 4

Price

$

1290.00 / ticket

guests = 5

Price

$

1280.00 / ticket

guests = 6

Price

$

1080.00 / ticket

guests >= 7

Price

$

990.00 / ticket
18
GE
General price:
$

990.00 / ticket
Options
guests = 1

Price

$

3190.00 / ticket

guests = 2

Price

$

1790.00 / ticket

guests = 3

Price

$

1580.00 / ticket

guests = 4

Price

$

1290.00 / ticket

guests = 5

Price

$

1280.00 / ticket

guests = 6

Price

$

1080.00 / ticket

guests >= 7

Price

$

990.00 / ticket
19
GE
General price:
$

990.00 / ticket
Options
guests = 1

Price

$

3190.00 / ticket

guests = 2

Price

$

1790.00 / ticket

guests = 3

Price

$

1580.00 / ticket

guests = 4

Price

$

1290.00 / ticket

guests = 5

Price

$

1280.00 / ticket

guests = 6

Price

$

1080.00 / ticket

guests >= 7

Price

$

990.00 / ticket
20
GE
General price:
$

990.00 / ticket
Options
guests = 1

Price

$

3190.00 / ticket

guests = 2

Price

$

1790.00 / ticket

guests = 3

Price

$

1580.00 / ticket

guests = 4

Price

$

1290.00 / ticket

guests = 5

Price

$

1280.00 / ticket

guests = 6

Price

$

1080.00 / ticket

guests >= 7

Price

$

990.00 / ticket
21
GE
General price:
$

990.00 / ticket
Options
guests = 1

Price

$

3190.00 / ticket

guests = 2

Price

$

1790.00 / ticket

guests = 3

Price

$

1580.00 / ticket

guests = 4

Price

$

1290.00 / ticket

guests = 5

Price

$

1280.00 / ticket

guests = 6

Price

$

1080.00 / ticket

guests >= 7

Price

$

990.00 / ticket
22
GE
General price:
$

990.00 / ticket
Options
guests = 1

Price

$

3190.00 / ticket

guests = 2

Price

$

1790.00 / ticket

guests = 3

Price

$

1580.00 / ticket

guests = 4

Price

$

1290.00 / ticket

guests = 5

Price

$

1280.00 / ticket

guests = 6

Price

$

1080.00 / ticket

guests >= 7

Price

$

990.00 / ticket
23
GE
General price:
$

990.00 / ticket
Options
guests = 1

Price

$

3190.00 / ticket

guests = 2

Price

$

1790.00 / ticket

guests = 3

Price

$

1580.00 / ticket

guests = 4

Price

$

1290.00 / ticket

guests = 5

Price

$

1280.00 / ticket

guests = 6

Price

$

1080.00 / ticket

guests >= 7

Price

$

990.00 / ticket
24
GE
General price:
$

990.00 / ticket
Options
guests = 1

Price

$

3190.00 / ticket

guests = 2

Price

$

1790.00 / ticket

guests = 3

Price

$

1580.00 / ticket

guests = 4

Price

$

1290.00 / ticket

guests = 5

Price

$

1280.00 / ticket

guests = 6

Price

$

1080.00 / ticket

guests >= 7

Price

$

990.00 / ticket
25
GE
General price:
$

990.00 / ticket
Options
guests = 1

Price

$

3190.00 / ticket

guests = 2

Price

$

1790.00 / ticket

guests = 3

Price

$

1580.00 / ticket

guests = 4

Price

$

1290.00 / ticket

guests = 5

Price

$

1280.00 / ticket

guests = 6

Price

$

1080.00 / ticket

guests >= 7

Price

$

990.00 / ticket
26
GE
General price:
$

990.00 / ticket
Options
guests = 1

Price

$

3190.00 / ticket

guests = 2

Price

$

1790.00 / ticket

guests = 3

Price

$

1580.00 / ticket

guests = 4

Price

$

1290.00 / ticket

guests = 5

Price

$

1280.00 / ticket

guests = 6

Price

$

1080.00 / ticket

guests >= 7

Price

$

990.00 / ticket
27
GE
General price:
$

990.00 / ticket
Options
guests = 1

Price

$

3190.00 / ticket

guests = 2

Price

$

1790.00 / ticket

guests = 3

Price

$

1580.00 / ticket

guests = 4

Price

$

1290.00 / ticket

guests = 5

Price

$

1280.00 / ticket

guests = 6

Price

$

1080.00 / ticket

guests >= 7

Price

$

990.00 / ticket
28
GE
General price:
$

990.00 / ticket
Options
guests = 1

Price

$

3190.00 / ticket

guests = 2

Price

$

1790.00 / ticket

guests = 3

Price

$

1580.00 / ticket

guests = 4

Price

$

1290.00 / ticket

guests = 5

Price

$

1280.00 / ticket

guests = 6

Price

$

1080.00 / ticket

guests >= 7

Price

$

990.00 / ticket
29
GE
General price:
$

990.00 / ticket
Options
guests = 1

Price

$

3190.00 / ticket

guests = 2

Price

$

1790.00 / ticket

guests = 3

Price

$

1580.00 / ticket

guests = 4

Price

$

1290.00 / ticket

guests = 5

Price

$

1280.00 / ticket

guests = 6

Price

$

1080.00 / ticket

guests >= 7

Price

$

990.00 / ticket
30
GE
General price:
$

990.00 / ticket
Options
guests = 1

Price

$

3190.00 / ticket

guests = 2

Price

$

1790.00 / ticket

guests = 3

Price

$

1580.00 / ticket

guests = 4

Price

$

1290.00 / ticket

guests = 5

Price

$

1280.00 / ticket

guests = 6

Price

$

1080.00 / ticket

guests >= 7

Price

$

990.00 / ticket
31
GE
General price:
$

990.00 / ticket
Options
guests = 1

Price

$

3190.00 / ticket

guests = 2

Price

$

1790.00 / ticket

guests = 3

Price

$

1580.00 / ticket

guests = 4

Price

$

1290.00 / ticket

guests = 5

Price

$

1280.00 / ticket

guests = 6

Price

$

1080.00 / ticket

guests >= 7

Price

$

990.00 / ticket
1
GE
General price:
$

990.00 / ticket
Options
guests = 1

Price

$

3190.00 / ticket

guests = 2

Price

$

1790.00 / ticket

guests = 3

Price

$

1580.00 / ticket

guests = 4

Price

$

1290.00 / ticket

guests = 5

Price

$

1280.00 / ticket

guests = 6

Price

$

1080.00 / ticket

guests >= 7

Price

$

990.00 / ticket
2
GE
General price:
$

990.00 / ticket
Options
guests = 1

Price

$

3190.00 / ticket

guests = 2

Price

$

1790.00 / ticket

guests = 3

Price

$

1580.00 / ticket

guests = 4

Price

$

1290.00 / ticket

guests = 5

Price

$

1280.00 / ticket

guests = 6

Price

$

1080.00 / ticket

guests >= 7

Price

$

990.00 / ticket
3
GE
General price:
$

990.00 / ticket
Options
guests = 1

Price

$

3190.00 / ticket

guests = 2

Price

$

1790.00 / ticket

guests = 3

Price

$

1580.00 / ticket

guests = 4

Price

$

1290.00 / ticket

guests = 5

Price

$

1280.00 / ticket

guests = 6

Price

$

1080.00 / ticket

guests >= 7

Price

$

990.00 / ticket
4
GE
General price:
$

990.00 / ticket
Options
guests = 1

Price

$

3190.00 / ticket

guests = 2

Price

$

1790.00 / ticket

guests = 3

Price

$

1580.00 / ticket

guests = 4

Price

$

1290.00 / ticket

guests = 5

Price

$

1280.00 / ticket

guests = 6

Price

$

1080.00 / ticket

guests >= 7

Price

$

990.00 / ticket
29
GE
General price:
$

990.00 / ticket
Options
guests = 1

Price

$

3190.00 / ticket

guests = 2

Price

$

1790.00 / ticket

guests = 3

Price

$

1580.00 / ticket

guests = 4

Price

$

1290.00 / ticket

guests = 5

Price

$

1280.00 / ticket

guests = 6

Price

$

1080.00 / ticket

guests >= 7

Price

$

990.00 / ticket
30
GE
General price:
$

990.00 / ticket
Options
guests = 1

Price

$

3190.00 / ticket

guests = 2

Price

$

1790.00 / ticket

guests = 3

Price

$

1580.00 / ticket

guests = 4

Price

$

1290.00 / ticket

guests = 5

Price

$

1280.00 / ticket

guests = 6

Price

$

1080.00 / ticket

guests >= 7

Price

$

990.00 / ticket
31
GE
General price:
$

990.00 / ticket
Options
guests = 1

Price

$

3190.00 / ticket

guests = 2

Price

$

1790.00 / ticket

guests = 3

Price

$

1580.00 / ticket

guests = 4

Price

$

1290.00 / ticket

guests = 5

Price

$

1280.00 / ticket

guests = 6

Price

$

1080.00 / ticket

guests >= 7

Price

$

990.00 / ticket
1
GE
General price:
$

990.00 / ticket
Options
guests = 1

Price

$

3190.00 / ticket

guests = 2

Price

$

1790.00 / ticket

guests = 3

Price

$

1580.00 / ticket

guests = 4

Price

$

1290.00 / ticket

guests = 5

Price

$

1280.00 / ticket

guests = 6

Price

$

1080.00 / ticket

guests >= 7

Price

$

990.00 / ticket
2
GE
General price:
$

990.00 / ticket
Options
guests = 1

Price

$

3190.00 / ticket

guests = 2

Price

$

1790.00 / ticket

guests = 3

Price

$

1580.00 / ticket

guests = 4

Price

$

1290.00 / ticket

guests = 5

Price

$

1280.00 / ticket

guests = 6

Price

$

1080.00 / ticket

guests >= 7

Price

$

990.00 / ticket
3
GE
General price:
$

990.00 / ticket
Options
guests = 1

Price

$

3190.00 / ticket

guests = 2

Price

$

1790.00 / ticket

guests = 3

Price

$

1580.00 / ticket

guests = 4

Price

$

1290.00 / ticket

guests = 5

Price

$

1280.00 / ticket

guests = 6

Price

$

1080.00 / ticket

guests >= 7

Price

$

990.00 / ticket
4
GE
General price:
$

990.00 / ticket
Options
guests = 1

Price

$

3190.00 / ticket

guests = 2

Price

$

1790.00 / ticket

guests = 3

Price

$

1580.00 / ticket

guests = 4

Price

$

1290.00 / ticket

guests = 5

Price

$

1280.00 / ticket

guests = 6

Price

$

1080.00 / ticket

guests >= 7

Price

$

990.00 / ticket
5
GE
General price:
$

990.00 / ticket
Options
guests = 1

Price

$

3190.00 / ticket

guests = 2

Price

$

1790.00 / ticket

guests = 3

Price

$

1580.00 / ticket

guests = 4

Price

$

1290.00 / ticket

guests = 5

Price

$

1280.00 / ticket

guests = 6

Price

$

1080.00 / ticket

guests >= 7

Price

$

990.00 / ticket
6
GE
General price:
$

990.00 / ticket
Options
guests = 1

Price

$

3190.00 / ticket

guests = 2

Price

$

1790.00 / ticket

guests = 3

Price

$

1580.00 / ticket

guests = 4

Price

$

1290.00 / ticket

guests = 5

Price

$

1280.00 / ticket

guests = 6

Price

$

1080.00 / ticket

guests >= 7

Price

$

990.00 / ticket
7
GE
General price:
$

990.00 / ticket
Options
guests = 1

Price

$

3190.00 / ticket

guests = 2

Price

$

1790.00 / ticket

guests = 3

Price

$

1580.00 / ticket

guests = 4

Price

$

1290.00 / ticket

guests = 5

Price

$

1280.00 / ticket

guests = 6

Price

$

1080.00 / ticket

guests >= 7

Price

$

990.00 / ticket
8
GE
General price:
$

990.00 / ticket
Options
guests = 1

Price

$

3190.00 / ticket

guests = 2

Price

$

1790.00 / ticket

guests = 3

Price

$

1580.00 / ticket

guests = 4

Price

$

1290.00 / ticket

guests = 5

Price

$

1280.00 / ticket

guests = 6

Price

$

1080.00 / ticket

guests >= 7

Price

$

990.00 / ticket
9
GE
General price:
$

990.00 / ticket
Options
guests = 1

Price

$

3190.00 / ticket

guests = 2

Price

$

1790.00 / ticket

guests = 3

Price

$

1580.00 / ticket

guests = 4

Price

$

1290.00 / ticket

guests = 5

Price

$

1280.00 / ticket

guests = 6

Price

$

1080.00 / ticket

guests >= 7

Price

$

990.00 / ticket
10
GE
General price:
$

990.00 / ticket
Options
guests = 1

Price

$

3190.00 / ticket

guests = 2

Price

$

1790.00 / ticket

guests = 3

Price

$

1580.00 / ticket

guests = 4

Price

$

1290.00 / ticket

guests = 5

Price

$

1280.00 / ticket

guests = 6

Price

$

1080.00 / ticket

guests >= 7

Price

$

990.00 / ticket
11
GE
General price:
$

990.00 / ticket
Options
guests = 1

Price

$

3190.00 / ticket

guests = 2

Price

$

1790.00 / ticket

guests = 3

Price

$

1580.00 / ticket

guests = 4

Price

$

1290.00 / ticket

guests = 5

Price

$

1280.00 / ticket

guests = 6

Price

$

1080.00 / ticket

guests >= 7

Price

$

990.00 / ticket
12
GE
General price:
$

990.00 / ticket
Options
guests = 1

Price

$

3190.00 / ticket

guests = 2

Price

$

1790.00 / ticket

guests = 3

Price

$

1580.00 / ticket

guests = 4

Price

$

1290.00 / ticket

guests = 5

Price

$

1280.00 / ticket

guests = 6

Price

$

1080.00 / ticket

guests >= 7

Price

$

990.00 / ticket
13
GE
General price:
$

990.00 / ticket
Options
guests = 1

Price

$

3190.00 / ticket

guests = 2

Price

$

1790.00 / ticket

guests = 3

Price

$

1580.00 / ticket

guests = 4

Price

$

1290.00 / ticket

guests = 5

Price

$

1280.00 / ticket

guests = 6

Price

$

1080.00 / ticket

guests >= 7

Price

$

990.00 / ticket
14
GE
General price:
$

990.00 / ticket
Options
guests = 1

Price

$

3190.00 / ticket

guests = 2

Price

$

1790.00 / ticket

guests = 3

Price

$

1580.00 / ticket

guests = 4

Price

$

1290.00 / ticket

guests = 5

Price

$

1280.00 / ticket

guests = 6

Price

$

1080.00 / ticket

guests >= 7

Price

$

990.00 / ticket
15
GE
General price:
$

990.00 / ticket
Options
guests = 1

Price

$

3190.00 / ticket

guests = 2

Price

$

1790.00 / ticket

guests = 3

Price

$

1580.00 / ticket

guests = 4

Price

$

1290.00 / ticket

guests = 5

Price

$

1280.00 / ticket

guests = 6

Price

$

1080.00 / ticket

guests >= 7

Price

$

990.00 / ticket
16
GE
General price:
$

990.00 / ticket
Options
guests = 1

Price

$

3190.00 / ticket

guests = 2

Price

$

1790.00 / ticket

guests = 3

Price

$

1580.00 / ticket

guests = 4

Price

$

1290.00 / ticket

guests = 5

Price

$

1280.00 / ticket

guests = 6

Price

$

1080.00 / ticket

guests >= 7

Price

$

990.00 / ticket
17
GE
General price:
$

990.00 / ticket
Options
guests = 1

Price

$

3190.00 / ticket

guests = 2

Price

$

1790.00 / ticket

guests = 3

Price

$

1580.00 / ticket

guests = 4

Price

$

1290.00 / ticket

guests = 5

Price

$

1280.00 / ticket

guests = 6

Price

$

1080.00 / ticket

guests >= 7

Price

$

990.00 / ticket
18
GE
General price:
$

990.00 / ticket
Options
guests = 1

Price

$

3190.00 / ticket

guests = 2

Price

$

1790.00 / ticket

guests = 3

Price

$

1580.00 / ticket

guests = 4

Price

$

1290.00 / ticket

guests = 5

Price

$

1280.00 / ticket

guests = 6

Price

$

1080.00 / ticket

guests >= 7

Price

$

990.00 / ticket
19
GE
General price:
$

990.00 / ticket
Options
guests = 1

Price

$

3190.00 / ticket

guests = 2

Price

$

1790.00 / ticket

guests = 3

Price

$

1580.00 / ticket

guests = 4

Price

$

1290.00 / ticket

guests = 5

Price

$

1280.00 / ticket

guests = 6

Price

$

1080.00 / ticket

guests >= 7

Price

$

990.00 / ticket
20
GE
General price:
$

990.00 / ticket
Options
guests = 1

Price

$

3190.00 / ticket

guests = 2

Price

$

1790.00 / ticket

guests = 3

Price

$

1580.00 / ticket

guests = 4

Price

$

1290.00 / ticket

guests = 5

Price

$

1280.00 / ticket

guests = 6

Price

$

1080.00 / ticket

guests >= 7

Price

$

990.00 / ticket
21
GE
General price:
$

990.00 / ticket
Options
guests = 1

Price

$

3190.00 / ticket

guests = 2

Price

$

1790.00 / ticket

guests = 3

Price

$

1580.00 / ticket

guests = 4

Price

$

1290.00 / ticket

guests = 5

Price

$

1280.00 / ticket

guests = 6

Price

$

1080.00 / ticket

guests >= 7

Price

$

990.00 / ticket
22
GE
General price:
$

990.00 / ticket
Options
guests = 1

Price

$

3190.00 / ticket

guests = 2

Price

$

1790.00 / ticket

guests = 3

Price

$

1580.00 / ticket

guests = 4

Price

$

1290.00 / ticket

guests = 5

Price

$

1280.00 / ticket

guests = 6

Price

$

1080.00 / ticket

guests >= 7

Price

$

990.00 / ticket
23
GE
General price:
$

990.00 / ticket
Options
guests = 1

Price

$

3190.00 / ticket

guests = 2

Price

$

1790.00 / ticket

guests = 3

Price

$

1580.00 / ticket

guests = 4

Price

$

1290.00 / ticket

guests = 5

Price

$

1280.00 / ticket

guests = 6

Price

$

1080.00 / ticket

guests >= 7

Price

$

990.00 / ticket
24
GE
General price:
$

990.00 / ticket
Options
guests = 1

Price

$

3190.00 / ticket

guests = 2

Price

$

1790.00 / ticket

guests = 3

Price

$

1580.00 / ticket

guests = 4

Price

$

1290.00 / ticket

guests = 5

Price

$

1280.00 / ticket

guests = 6

Price

$

1080.00 / ticket

guests >= 7

Price

$

990.00 / ticket
25
GE
General price:
$

990.00 / ticket
Options
guests = 1

Price

$

3190.00 / ticket

guests = 2

Price

$

1790.00 / ticket

guests = 3

Price

$

1580.00 / ticket

guests = 4

Price

$

1290.00 / ticket

guests = 5

Price

$

1280.00 / ticket

guests = 6

Price

$

1080.00 / ticket

guests >= 7

Price

$

990.00 / ticket
26
GE
General price:
$

990.00 / ticket
Options
guests = 1

Price

$

3190.00 / ticket

guests = 2

Price

$

1790.00 / ticket

guests = 3

Price

$

1580.00 / ticket

guests = 4

Price

$

1290.00 / ticket

guests = 5

Price

$

1280.00 / ticket

guests = 6

Price

$

1080.00 / ticket

guests >= 7

Price

$

990.00 / ticket
27
GE
General price:
$

990.00 / ticket
Options
guests = 1

Price

$

3190.00 / ticket

guests = 2

Price

$

1790.00 / ticket

guests = 3

Price

$

1580.00 / ticket

guests = 4

Price

$

1290.00 / ticket

guests = 5

Price

$

1280.00 / ticket

guests = 6

Price

$

1080.00 / ticket

guests >= 7

Price

$

990.00 / ticket
28
GE
General price:
$

990.00 / ticket
Options
guests = 1

Price

$

3190.00 / ticket

guests = 2

Price

$

1790.00 / ticket

guests = 3

Price

$

1580.00 / ticket

guests = 4

Price

$

1290.00 / ticket

guests = 5

Price

$

1280.00 / ticket

guests = 6

Price

$

1080.00 / ticket

guests >= 7

Price

$

990.00 / ticket
29
GE
General price:
$

990.00 / ticket
Options
guests = 1

Price

$

3190.00 / ticket

guests = 2

Price

$

1790.00 / ticket

guests = 3

Price

$

1580.00 / ticket

guests = 4

Price

$

1290.00 / ticket

guests = 5

Price

$

1280.00 / ticket

guests = 6

Price

$

1080.00 / ticket

guests >= 7

Price

$

990.00 / ticket
30
GE
General price:
$

990.00 / ticket
Options
guests = 1

Price

$

3190.00 / ticket

guests = 2

Price

$

1790.00 / ticket

guests = 3

Price

$

1580.00 / ticket

guests = 4

Price

$

1290.00 / ticket

guests = 5

Price

$

1280.00 / ticket

guests = 6

Price

$

1080.00 / ticket

guests >= 7

Price

$

990.00 / ticket
1
GE
General price:
$

990.00 / ticket
Options
guests = 1

Price

$

3190.00 / ticket

guests = 2

Price

$

1790.00 / ticket

guests = 3

Price

$

1580.00 / ticket

guests = 4

Price

$

1290.00 / ticket

guests = 5

Price

$

1280.00 / ticket

guests = 6

Price

$

1080.00 / ticket

guests >= 7

Price

$

990.00 / ticket
2
GE
General price:
$

990.00 / ticket
Options
guests = 1

Price

$

3190.00 / ticket

guests = 2

Price

$

1790.00 / ticket

guests = 3

Price

$

1580.00 / ticket

guests = 4

Price

$

1290.00 / ticket

guests = 5

Price

$

1280.00 / ticket

guests = 6

Price

$

1080.00 / ticket

guests >= 7

Price

$

990.00 / ticket
26
GE
General price:
$

990.00 / ticket
Options
guests = 1

Price

$

3190.00 / ticket

guests = 2

Price

$

1790.00 / ticket

guests = 3

Price

$

1580.00 / ticket

guests = 4

Price

$

1290.00 / ticket

guests = 5

Price

$

1280.00 / ticket

guests = 6

Price

$

1080.00 / ticket

guests >= 7

Price

$

990.00 / ticket
27
GE
General price:
$

990.00 / ticket
Options
guests = 1

Price

$

3190.00 / ticket

guests = 2

Price

$

1790.00 / ticket

guests = 3

Price

$

1580.00 / ticket

guests = 4

Price

$

1290.00 / ticket

guests = 5

Price

$

1280.00 / ticket

guests = 6

Price

$

1080.00 / ticket

guests >= 7

Price

$

990.00 / ticket
28
GE
General price:
$

990.00 / ticket
Options
guests = 1

Price

$

3190.00 / ticket

guests = 2

Price

$

1790.00 / ticket

guests = 3

Price

$

1580.00 / ticket

guests = 4

Price

$

1290.00 / ticket

guests = 5

Price

$

1280.00 / ticket

guests = 6

Price

$

1080.00 / ticket

guests >= 7

Price

$

990.00 / ticket
29
GE
General price:
$

990.00 / ticket
Options
guests = 1

Price

$

3190.00 / ticket

guests = 2

Price

$

1790.00 / ticket

guests = 3

Price

$

1580.00 / ticket

guests = 4

Price

$

1290.00 / ticket

guests = 5

Price

$

1280.00 / ticket

guests = 6

Price

$

1080.00 / ticket

guests >= 7

Price

$

990.00 / ticket
30
GE
General price:
$

990.00 / ticket
Options
guests = 1

Price

$

3190.00 / ticket

guests = 2

Price

$

1790.00 / ticket

guests = 3

Price

$

1580.00 / ticket

guests = 4

Price

$

1290.00 / ticket

guests = 5

Price

$

1280.00 / ticket

guests = 6

Price

$

1080.00 / ticket

guests >= 7

Price

$

990.00 / ticket
1
GE
General price:
$

990.00 / ticket
Options
guests = 1

Price

$

3190.00 / ticket

guests = 2

Price

$

1790.00 / ticket

guests = 3

Price

$

1580.00 / ticket

guests = 4

Price

$

1290.00 / ticket

guests = 5

Price

$

1280.00 / ticket

guests = 6

Price

$

1080.00 / ticket

guests >= 7

Price

$

990.00 / ticket
2
GE
General price:
$

990.00 / ticket
Options
guests = 1

Price

$

3190.00 / ticket

guests = 2

Price

$

1790.00 / ticket

guests = 3

Price

$

1580.00 / ticket

guests = 4

Price

$

1290.00 / ticket

guests = 5

Price

$

1280.00 / ticket

guests = 6

Price

$

1080.00 / ticket

guests >= 7

Price

$

990.00 / ticket
3
GE
General price:
$

990.00 / ticket
Options
guests = 1

Price

$

3190.00 / ticket

guests = 2

Price

$

1790.00 / ticket

guests = 3

Price

$

1580.00 / ticket

guests = 4

Price

$

1290.00 / ticket

guests = 5

Price

$

1280.00 / ticket

guests = 6

Price

$

1080.00 / ticket

guests >= 7

Price

$

990.00 / ticket
4
GE
General price:
$

990.00 / ticket
Options
guests = 1

Price

$

3190.00 / ticket

guests = 2

Price

$

1790.00 / ticket

guests = 3

Price

$

1580.00 / ticket

guests = 4

Price

$

1290.00 / ticket

guests = 5

Price

$

1280.00 / ticket

guests = 6

Price

$

1080.00 / ticket

guests >= 7

Price

$

990.00 / ticket
5
GE
General price:
$

990.00 / ticket
Options
guests = 1

Price

$

3190.00 / ticket

guests = 2

Price

$

1790.00 / ticket

guests = 3

Price

$

1580.00 / ticket

guests = 4

Price

$

1290.00 / ticket

guests = 5

Price

$

1280.00 / ticket

guests = 6

Price

$

1080.00 / ticket

guests >= 7

Price

$

990.00 / ticket
6
GE
General price:
$

990.00 / ticket
Options
guests = 1

Price

$

3190.00 / ticket

guests = 2

Price

$

1790.00 / ticket

guests = 3

Price

$

1580.00 / ticket

guests = 4

Price

$

1290.00 / ticket

guests = 5

Price

$

1280.00 / ticket

guests = 6

Price

$

1080.00 / ticket

guests >= 7

Price

$

990.00 / ticket
7
GE
General price:
$

990.00 / ticket
Options
guests = 1

Price

$

3190.00 / ticket

guests = 2

Price

$

1790.00 / ticket

guests = 3

Price

$

1580.00 / ticket

guests = 4

Price

$

1290.00 / ticket

guests = 5

Price

$

1280.00 / ticket

guests = 6

Price

$

1080.00 / ticket

guests >= 7

Price

$

990.00 / ticket
8
GE
General price:
$

990.00 / ticket
Options
guests = 1

Price

$

3190.00 / ticket

guests = 2

Price

$

1790.00 / ticket

guests = 3

Price

$

1580.00 / ticket

guests = 4

Price

$

1290.00 / ticket

guests = 5

Price

$

1280.00 / ticket

guests = 6

Price

$

1080.00 / ticket

guests >= 7

Price

$

990.00 / ticket
9
GE
General price:
$

990.00 / ticket
Options
guests = 1

Price

$

3190.00 / ticket

guests = 2

Price

$

1790.00 / ticket

guests = 3

Price

$

1580.00 / ticket

guests = 4

Price

$

1290.00 / ticket

guests = 5

Price

$

1280.00 / ticket

guests = 6

Price

$

1080.00 / ticket

guests >= 7

Price

$

990.00 / ticket
10
GE
General price:
$

990.00 / ticket
Options
guests = 1

Price

$

3190.00 / ticket

guests = 2

Price

$

1790.00 / ticket

guests = 3

Price

$

1580.00 / ticket

guests = 4

Price

$

1290.00 / ticket

guests = 5

Price

$

1280.00 / ticket

guests = 6

Price

$

1080.00 / ticket

guests >= 7

Price

$

990.00 / ticket
11
GE
General price:
$

990.00 / ticket
Options
guests = 1

Price

$

3190.00 / ticket

guests = 2

Price

$

1790.00 / ticket

guests = 3

Price

$

1580.00 / ticket

guests = 4

Price

$

1290.00 / ticket

guests = 5

Price

$

1280.00 / ticket

guests = 6

Price

$

1080.00 / ticket

guests >= 7

Price

$

990.00 / ticket
12
GE
General price:
$

990.00 / ticket
Options
guests = 1

Price

$

3190.00 / ticket

guests = 2

Price

$

1790.00 / ticket

guests = 3

Price

$

1580.00 / ticket

guests = 4

Price

$

1290.00 / ticket

guests = 5

Price

$

1280.00 / ticket

guests = 6

Price

$

1080.00 / ticket

guests >= 7

Price

$

990.00 / ticket
13
GE
General price:
$

990.00 / ticket
Options
guests = 1

Price

$

3190.00 / ticket

guests = 2

Price

$

1790.00 / ticket

guests = 3

Price

$

1580.00 / ticket

guests = 4

Price

$

1290.00 / ticket

guests = 5

Price

$

1280.00 / ticket

guests = 6

Price

$

1080.00 / ticket

guests >= 7

Price

$

990.00 / ticket
14
GE
General price:
$

990.00 / ticket
Options
guests = 1

Price

$

3190.00 / ticket

guests = 2

Price

$

1790.00 / ticket

guests = 3

Price

$

1580.00 / ticket

guests = 4

Price

$

1290.00 / ticket

guests = 5

Price

$

1280.00 / ticket

guests = 6

Price

$

1080.00 / ticket

guests >= 7

Price

$

990.00 / ticket
15
GE
General price:
$

990.00 / ticket
Options
guests = 1

Price

$

3190.00 / ticket

guests = 2

Price

$

1790.00 / ticket

guests = 3

Price

$

1580.00 / ticket

guests = 4

Price

$

1290.00 / ticket

guests = 5

Price

$

1280.00 / ticket

guests = 6

Price

$

1080.00 / ticket

guests >= 7

Price

$

990.00 / ticket
16
GE
General price:
$

990.00 / ticket
Options
guests = 1

Price

$

3190.00 / ticket

guests = 2

Price

$

1790.00 / ticket

guests = 3

Price

$

1580.00 / ticket

guests = 4

Price

$

1290.00 / ticket

guests = 5

Price

$

1280.00 / ticket

guests = 6

Price

$

1080.00 / ticket

guests >= 7

Price

$

990.00 / ticket
17
GE
General price:
$

990.00 / ticket
Options
guests = 1

Price

$

3190.00 / ticket

guests = 2

Price

$

1790.00 / ticket

guests = 3

Price

$

1580.00 / ticket

guests = 4

Price

$

1290.00 / ticket

guests = 5

Price

$

1280.00 / ticket

guests = 6

Price

$

1080.00 / ticket

guests >= 7

Price

$

990.00 / ticket
18
GE
General price:
$

990.00 / ticket
Options
guests = 1

Price

$

3190.00 / ticket

guests = 2

Price

$

1790.00 / ticket

guests = 3

Price

$

1580.00 / ticket

guests = 4

Price

$

1290.00 / ticket

guests = 5

Price

$

1280.00 / ticket

guests = 6

Price

$

1080.00 / ticket

guests >= 7

Price

$

990.00 / ticket
19
GE
General price:
$

990.00 / ticket
Options
guests = 1

Price

$

3190.00 / ticket

guests = 2

Price

$

1790.00 / ticket

guests = 3

Price

$

1580.00 / ticket

guests = 4

Price

$

1290.00 / ticket

guests = 5

Price

$

1280.00 / ticket

guests = 6

Price

$

1080.00 / ticket

guests >= 7

Price

$

990.00 / ticket
20
GE
General price:
$

990.00 / ticket
Options
guests = 1

Price

$

3190.00 / ticket

guests = 2

Price

$

1790.00 / ticket

guests = 3

Price

$

1580.00 / ticket

guests = 4

Price

$

1290.00 / ticket

guests = 5

Price

$

1280.00 / ticket

guests = 6

Price

$

1080.00 / ticket

guests >= 7

Price

$

990.00 / ticket
21
GE
General price:
$

990.00 / ticket
Options
guests = 1

Price

$

3190.00 / ticket

guests = 2

Price

$

1790.00 / ticket

guests = 3

Price

$

1580.00 / ticket

guests = 4

Price

$

1290.00 / ticket

guests = 5

Price

$

1280.00 / ticket

guests = 6

Price

$

1080.00 / ticket

guests >= 7

Price

$

990.00 / ticket
22
GE
General price:
$

990.00 / ticket
Options
guests = 1

Price

$

3190.00 / ticket

guests = 2

Price

$

1790.00 / ticket

guests = 3

Price

$

1580.00 / ticket

guests = 4

Price

$

1290.00 / ticket

guests = 5

Price

$

1280.00 / ticket

guests = 6

Price

$

1080.00 / ticket

guests >= 7

Price

$

990.00 / ticket
23
GE
General price:
$

990.00 / ticket
Options
guests = 1

Price

$

3190.00 / ticket

guests = 2

Price

$

1790.00 / ticket

guests = 3

Price

$

1580.00 / ticket

guests = 4

Price

$

1290.00 / ticket

guests = 5

Price

$

1280.00 / ticket

guests = 6

Price

$

1080.00 / ticket

guests >= 7

Price

$

990.00 / ticket
24
GE
General price:
$

990.00 / ticket
Options
guests = 1

Price

$

3190.00 / ticket

guests = 2

Price

$

1790.00 / ticket

guests = 3

Price

$

1580.00 / ticket

guests = 4

Price

$

1290.00 / ticket

guests = 5

Price

$

1280.00 / ticket

guests = 6

Price

$

1080.00 / ticket

guests >= 7

Price

$

990.00 / ticket
25
GE
General price:
$

990.00 / ticket
Options
guests = 1

Price

$

3190.00 / ticket

guests = 2

Price

$

1790.00 / ticket

guests = 3

Price

$

1580.00 / ticket

guests = 4

Price

$

1290.00 / ticket

guests = 5

Price

$

1280.00 / ticket

guests = 6

Price

$

1080.00 / ticket

guests >= 7

Price

$

990.00 / ticket
26
GE
General price:
$

990.00 / ticket
Options
guests = 1

Price

$

3190.00 / ticket

guests = 2

Price

$

1790.00 / ticket

guests = 3

Price

$

1580.00 / ticket

guests = 4

Price

$

1290.00 / ticket

guests = 5

Price

$

1280.00 / ticket

guests = 6

Price

$

1080.00 / ticket

guests >= 7

Price

$

990.00 / ticket
27
GE
General price:
$

990.00 / ticket
Options
guests = 1

Price

$

3190.00 / ticket

guests = 2

Price

$

1790.00 / ticket

guests = 3

Price

$

1580.00 / ticket

guests = 4

Price

$

1290.00 / ticket

guests = 5

Price

$

1280.00 / ticket

guests = 6

Price

$

1080.00 / ticket

guests >= 7

Price

$

990.00 / ticket
28
GE
General price:
$

990.00 / ticket
Options
guests = 1

Price

$

3190.00 / ticket

guests = 2

Price

$

1790.00 / ticket

guests = 3

Price

$

1580.00 / ticket

guests = 4

Price

$

1290.00 / ticket

guests = 5

Price

$

1280.00 / ticket

guests = 6

Price

$

1080.00 / ticket

guests >= 7

Price

$

990.00 / ticket
29
GE
General price:
$

990.00 / ticket
Options
guests = 1

Price

$

3190.00 / ticket

guests = 2

Price

$

1790.00 / ticket

guests = 3

Price

$

1580.00 / ticket

guests = 4

Price

$

1290.00 / ticket

guests = 5

Price

$

1280.00 / ticket

guests = 6

Price

$

1080.00 / ticket

guests >= 7

Price

$

990.00 / ticket
30
GE
General price:
$

990.00 / ticket
Options
guests = 1

Price

$

3190.00 / ticket

guests = 2

Price

$

1790.00 / ticket

guests = 3

Price

$

1580.00 / ticket

guests = 4

Price

$

1290.00 / ticket

guests = 5

Price

$

1280.00 / ticket

guests = 6

Price

$

1080.00 / ticket

guests >= 7

Price

$

990.00 / ticket
31
GE
General price:
$

990.00 / ticket
Options
guests = 1

Price

$

3190.00 / ticket

guests = 2

Price

$

1790.00 / ticket

guests = 3

Price

$

1580.00 / ticket

guests = 4

Price

$

1290.00 / ticket

guests = 5

Price

$

1280.00 / ticket

guests = 6

Price

$

1080.00 / ticket

guests >= 7

Price

$

990.00 / ticket
1
GE
General price:
$

990.00 / ticket
Options
guests = 1

Price

$

3190.00 / ticket

guests = 2

Price

$

1790.00 / ticket

guests = 3

Price

$

1580.00 / ticket

guests = 4

Price

$

1290.00 / ticket

guests = 5

Price

$

1280.00 / ticket

guests = 6

Price

$

1080.00 / ticket

guests >= 7

Price

$

990.00 / ticket
2
GE
General price:
$

990.00 / ticket
Options
guests = 1

Price

$

3190.00 / ticket

guests = 2

Price

$

1790.00 / ticket

guests = 3

Price

$

1580.00 / ticket

guests = 4

Price

$

1290.00 / ticket

guests = 5

Price

$

1280.00 / ticket

guests = 6

Price

$

1080.00 / ticket

guests >= 7

Price

$

990.00 / ticket
3
GE
General price:
$

990.00 / ticket
Options
guests = 1

Price

$

3190.00 / ticket

guests = 2

Price

$

1790.00 / ticket

guests = 3

Price

$

1580.00 / ticket

guests = 4

Price

$

1290.00 / ticket

guests = 5

Price

$

1280.00 / ticket

guests = 6

Price

$

1080.00 / ticket

guests >= 7

Price

$

990.00 / ticket
4
GE
General price:
$

990.00 / ticket
Options
guests = 1

Price

$

3190.00 / ticket

guests = 2

Price

$

1790.00 / ticket

guests = 3

Price

$

1580.00 / ticket

guests = 4

Price

$

1290.00 / ticket

guests = 5

Price

$

1280.00 / ticket

guests = 6

Price

$

1080.00 / ticket

guests >= 7

Price

$

990.00 / ticket
5
GE
General price:
$

990.00 / ticket
Options
guests = 1

Price

$

3190.00 / ticket

guests = 2

Price

$

1790.00 / ticket

guests = 3

Price

$

1580.00 / ticket

guests = 4

Price

$

1290.00 / ticket

guests = 5

Price

$

1280.00 / ticket

guests = 6

Price

$

1080.00 / ticket

guests >= 7

Price

$

990.00 / ticket
6
GE
General price:
$

990.00 / ticket
Options
guests = 1

Price

$

3190.00 / ticket

guests = 2

Price

$

1790.00 / ticket

guests = 3

Price

$

1580.00 / ticket

guests = 4

Price

$

1290.00 / ticket

guests = 5

Price

$

1280.00 / ticket

guests = 6

Price

$

1080.00 / ticket

guests >= 7

Price

$

990.00 / ticket
31
GE
General price:
$

990.00 / ticket
Options
guests = 1

Price

$

3190.00 / ticket

guests = 2

Price

$

1790.00 / ticket

guests = 3

Price

$

1580.00 / ticket

guests = 4

Price

$

1290.00 / ticket

guests = 5

Price

$

1280.00 / ticket

guests = 6

Price

$

1080.00 / ticket

guests >= 7

Price

$

990.00 / ticket
1
GE
General price:
$

990.00 / ticket
Options
guests = 1

Price

$

3190.00 / ticket

guests = 2

Price

$

1790.00 / ticket

guests = 3

Price

$

1580.00 / ticket

guests = 4

Price

$

1290.00 / ticket

guests = 5

Price

$

1280.00 / ticket

guests = 6

Price

$

1080.00 / ticket

guests >= 7

Price

$

990.00 / ticket
2
GE
General price:
$

990.00 / ticket
Options
guests = 1

Price

$

3190.00 / ticket

guests = 2

Price

$

1790.00 / ticket

guests = 3

Price

$

1580.00 / ticket

guests = 4

Price

$

1290.00 / ticket

guests = 5

Price

$

1280.00 / ticket

guests = 6

Price

$

1080.00 / ticket

guests >= 7

Price

$

990.00 / ticket
3
GE
General price:
$

990.00 / ticket
Options
guests = 1

Price

$

3190.00 / ticket

guests = 2

Price

$

1790.00 / ticket

guests = 3

Price

$

1580.00 / ticket

guests = 4

Price

$

1290.00 / ticket

guests = 5

Price

$

1280.00 / ticket

guests = 6

Price

$

1080.00 / ticket

guests >= 7

Price

$

990.00 / ticket
4
GE
General price:
$

990.00 / ticket
Options
guests = 1

Price

$

3190.00 / ticket

guests = 2

Price

$

1790.00 / ticket

guests = 3

Price

$

1580.00 / ticket

guests = 4

Price

$

1290.00 / ticket

guests = 5

Price

$

1280.00 / ticket

guests = 6

Price

$

1080.00 / ticket

guests >= 7

Price

$

990.00 / ticket
5
GE
General price:
$

990.00 / ticket
Options
guests = 1

Price

$

3190.00 / ticket

guests = 2

Price

$

1790.00 / ticket

guests = 3

Price

$

1580.00 / ticket

guests = 4

Price

$

1290.00 / ticket

guests = 5

Price

$

1280.00 / ticket

guests = 6

Price

$

1080.00 / ticket

guests >= 7

Price

$

990.00 / ticket
6
GE
General price:
$

990.00 / ticket
Options
guests = 1

Price

$

3190.00 / ticket

guests = 2

Price

$

1790.00 / ticket

guests = 3

Price

$

1580.00 / ticket

guests = 4

Price

$

1290.00 / ticket

guests = 5

Price

$

1280.00 / ticket

guests = 6

Price

$

1080.00 / ticket

guests >= 7

Price

$

990.00 / ticket
7
GE
General price:
$

990.00 / ticket
Options
guests = 1

Price

$

3190.00 / ticket

guests = 2

Price

$

1790.00 / ticket

guests = 3

Price

$

1580.00 / ticket

guests = 4

Price

$

1290.00 / ticket

guests = 5

Price

$

1280.00 / ticket

guests = 6

Price

$

1080.00 / ticket

guests >= 7

Price

$

990.00 / ticket
8
GE
General price:
$

990.00 / ticket
Options
guests = 1

Price

$

3190.00 / ticket

guests = 2

Price

$

1790.00 / ticket

guests = 3

Price

$

1580.00 / ticket

guests = 4

Price

$

1290.00 / ticket

guests = 5

Price

$

1280.00 / ticket

guests = 6

Price

$

1080.00 / ticket

guests >= 7

Price

$

990.00 / ticket
9
GE
General price:
$

990.00 / ticket
Options
guests = 1

Price

$

3190.00 / ticket

guests = 2

Price

$

1790.00 / ticket

guests = 3

Price

$

1580.00 / ticket

guests = 4

Price

$

1290.00 / ticket

guests = 5

Price

$

1280.00 / ticket

guests = 6

Price

$

1080.00 / ticket

guests >= 7

Price

$

990.00 / ticket
10
GE
General price:
$

990.00 / ticket
Options
guests = 1

Price

$

3190.00 / ticket

guests = 2

Price

$

1790.00 / ticket

guests = 3

Price

$

1580.00 / ticket

guests = 4

Price

$

1290.00 / ticket

guests = 5

Price

$

1280.00 / ticket

guests = 6

Price

$

1080.00 / ticket

guests >= 7

Price

$

990.00 / ticket
11
GE
General price:
$

990.00 / ticket
Options
guests = 1

Price

$

3190.00 / ticket

guests = 2

Price

$

1790.00 / ticket

guests = 3

Price

$

1580.00 / ticket

guests = 4

Price

$

1290.00 / ticket

guests = 5

Price

$

1280.00 / ticket

guests = 6

Price

$

1080.00 / ticket

guests >= 7

Price

$

990.00 / ticket
12
GE
General price:
$

990.00 / ticket
Options
guests = 1

Price

$

3190.00 / ticket

guests = 2

Price

$

1790.00 / ticket

guests = 3

Price

$

1580.00 / ticket

guests = 4

Price

$

1290.00 / ticket

guests = 5

Price

$

1280.00 / ticket

guests = 6

Price

$

1080.00 / ticket

guests >= 7

Price

$

990.00 / ticket
13
GE
General price:
$

990.00 / ticket
Options
guests = 1

Price

$

3190.00 / ticket

guests = 2

Price

$

1790.00 / ticket

guests = 3

Price

$

1580.00 / ticket

guests = 4

Price

$

1290.00 / ticket

guests = 5

Price

$

1280.00 / ticket

guests = 6

Price

$

1080.00 / ticket

guests >= 7

Price

$

990.00 / ticket
14
GE
General price:
$

990.00 / ticket
Options
guests = 1

Price

$

3190.00 / ticket

guests = 2

Price

$

1790.00 / ticket

guests = 3

Price

$

1580.00 / ticket

guests = 4

Price

$

1290.00 / ticket

guests = 5

Price

$

1280.00 / ticket

guests = 6

Price

$

1080.00 / ticket

guests >= 7

Price

$

990.00 / ticket
15
GE
General price:
$

990.00 / ticket
Options
guests = 1

Price

$

3190.00 / ticket

guests = 2

Price

$

1790.00 / ticket

guests = 3

Price

$

1580.00 / ticket

guests = 4

Price

$

1290.00 / ticket

guests = 5

Price

$

1280.00 / ticket

guests = 6

Price

$

1080.00 / ticket

guests >= 7

Price

$

990.00 / ticket
16
GE
General price:
$

990.00 / ticket
Options
guests = 1

Price

$

3190.00 / ticket

guests = 2

Price

$

1790.00 / ticket

guests = 3

Price

$

1580.00 / ticket

guests = 4

Price

$

1290.00 / ticket

guests = 5

Price

$

1280.00 / ticket

guests = 6

Price

$

1080.00 / ticket

guests >= 7

Price

$

990.00 / ticket
17
GE
General price:
$

990.00 / ticket
Options
guests = 1

Price

$

3190.00 / ticket

guests = 2

Price

$

1790.00 / ticket

guests = 3

Price

$

1580.00 / ticket

guests = 4

Price

$

1290.00 / ticket

guests = 5

Price

$

1280.00 / ticket

guests = 6

Price

$

1080.00 / ticket

guests >= 7

Price

$

990.00 / ticket
18
GE
General price:
$

990.00 / ticket
Options
guests = 1

Price

$

3190.00 / ticket

guests = 2

Price

$

1790.00 / ticket

guests = 3

Price

$

1580.00 / ticket

guests = 4

Price

$

1290.00 / ticket

guests = 5

Price

$

1280.00 / ticket

guests = 6

Price

$

1080.00 / ticket

guests >= 7

Price

$

990.00 / ticket
19
GE
General price:
$

990.00 / ticket
Options
guests = 1

Price

$

3190.00 / ticket

guests = 2

Price

$

1790.00 / ticket

guests = 3

Price

$

1580.00 / ticket

guests = 4

Price

$

1290.00 / ticket

guests = 5

Price

$

1280.00 / ticket

guests = 6

Price

$

1080.00 / ticket

guests >= 7

Price

$

990.00 / ticket
20
GE
General price:
$

990.00 / ticket
Options
guests = 1

Price

$

3190.00 / ticket

guests = 2

Price

$

1790.00 / ticket

guests = 3

Price

$

1580.00 / ticket

guests = 4

Price

$

1290.00 / ticket

guests = 5

Price

$

1280.00 / ticket

guests = 6

Price

$

1080.00 / ticket

guests >= 7

Price

$

990.00 / ticket
21
GE
General price:
$

990.00 / ticket
Options
guests = 1

Price

$

3190.00 / ticket

guests = 2

Price

$

1790.00 / ticket

guests = 3

Price

$

1580.00 / ticket

guests = 4

Price

$

1290.00 / ticket

guests = 5

Price

$

1280.00 / ticket

guests = 6

Price

$

1080.00 / ticket

guests >= 7

Price

$

990.00 / ticket
22
GE
General price:
$

990.00 / ticket
Options
guests = 1

Price

$

3190.00 / ticket

guests = 2

Price

$

1790.00 / ticket

guests = 3

Price

$

1580.00 / ticket

guests = 4

Price

$

1290.00 / ticket

guests = 5

Price

$

1280.00 / ticket

guests = 6

Price

$

1080.00 / ticket

guests >= 7

Price

$

990.00 / ticket
23
GE
General price:
$

990.00 / ticket
Options
guests = 1

Price

$

3190.00 / ticket

guests = 2

Price

$

1790.00 / ticket

guests = 3

Price

$

1580.00 / ticket

guests = 4

Price

$

1290.00 / ticket

guests = 5

Price

$

1280.00 / ticket

guests = 6

Price

$

1080.00 / ticket

guests >= 7

Price

$

990.00 / ticket
24
GE
General price:
$

990.00 / ticket
Options
guests = 1

Price

$

3190.00 / ticket

guests = 2

Price

$

1790.00 / ticket

guests = 3

Price

$

1580.00 / ticket

guests = 4

Price

$

1290.00 / ticket

guests = 5

Price

$

1280.00 / ticket

guests = 6

Price

$

1080.00 / ticket

guests >= 7

Price

$

990.00 / ticket
25
GE
General price:
$

990.00 / ticket
Options
guests = 1

Price

$

3190.00 / ticket

guests = 2

Price

$

1790.00 / ticket

guests = 3

Price

$

1580.00 / ticket

guests = 4

Price

$

1290.00 / ticket

guests = 5

Price

$

1280.00 / ticket

guests = 6

Price

$

1080.00 / ticket

guests >= 7

Price

$

990.00 / ticket
26
GE
General price:
$

990.00 / ticket
Options
guests = 1

Price

$

3190.00 / ticket

guests = 2

Price

$

1790.00 / ticket

guests = 3

Price

$

1580.00 / ticket

guests = 4

Price

$

1290.00 / ticket

guests = 5

Price

$

1280.00 / ticket

guests = 6

Price

$

1080.00 / ticket

guests >= 7

Price

$

990.00 / ticket
27
GE
General price:
$

990.00 / ticket
Options
guests = 1

Price

$

3190.00 / ticket

guests = 2

Price

$

1790.00 / ticket

guests = 3

Price

$

1580.00 / ticket

guests = 4

Price

$

1290.00 / ticket

guests = 5

Price

$

1280.00 / ticket

guests = 6

Price

$

1080.00 / ticket

guests >= 7

Price

$

990.00 / ticket
28
GE
General price:
$

990.00 / ticket
Options
guests = 1

Price

$

3190.00 / ticket

guests = 2

Price

$

1790.00 / ticket

guests = 3

Price

$

1580.00 / ticket

guests = 4

Price

$

1290.00 / ticket

guests = 5

Price

$

1280.00 / ticket

guests = 6

Price

$

1080.00 / ticket

guests >= 7

Price

$

990.00 / ticket
29
GE
General price:
$

990.00 / ticket
Options
guests = 1

Price

$

3190.00 / ticket

guests = 2

Price

$

1790.00 / ticket

guests = 3

Price

$

1580.00 / ticket

guests = 4

Price

$

1290.00 / ticket

guests = 5

Price

$

1280.00 / ticket

guests = 6

Price

$

1080.00 / ticket

guests >= 7

Price

$

990.00 / ticket
30
GE
General price:
$

990.00 / ticket
Options
guests = 1

Price

$

3190.00 / ticket

guests = 2

Price

$

1790.00 / ticket

guests = 3

Price

$

1580.00 / ticket

guests = 4

Price

$

1290.00 / ticket

guests = 5

Price

$

1280.00 / ticket

guests = 6

Price

$

1080.00 / ticket

guests >= 7

Price

$

990.00 / ticket
1
GE
General price:
$

990.00 / ticket
Options
guests = 1

Price

$

3190.00 / ticket

guests = 2

Price

$

1790.00 / ticket

guests = 3

Price

$

1580.00 / ticket

guests = 4

Price

$

1290.00 / ticket

guests = 5

Price

$

1280.00 / ticket

guests = 6

Price

$

1080.00 / ticket

guests >= 7

Price

$

990.00 / ticket
2
GE
General price:
$

990.00 / ticket
Options
guests = 1

Price

$

3190.00 / ticket

guests = 2

Price

$

1790.00 / ticket

guests = 3

Price

$

1580.00 / ticket

guests = 4

Price

$

1290.00 / ticket

guests = 5

Price

$

1280.00 / ticket

guests = 6

Price

$

1080.00 / ticket

guests >= 7

Price

$

990.00 / ticket
3
GE
General price:
$

990.00 / ticket
Options
guests = 1

Price

$

3190.00 / ticket

guests = 2

Price

$

1790.00 / ticket

guests = 3

Price

$

1580.00 / ticket

guests = 4

Price

$

1290.00 / ticket

guests = 5

Price

$

1280.00 / ticket

guests = 6

Price

$

1080.00 / ticket

guests >= 7

Price

$

990.00 / ticket
4
GE
General price:
$

990.00 / ticket
Options
guests = 1

Price

$

3190.00 / ticket

guests = 2

Price

$

1790.00 / ticket

guests = 3

Price

$

1580.00 / ticket

guests = 4

Price

$

1290.00 / ticket

guests = 5

Price

$

1280.00 / ticket

guests = 6

Price

$

1080.00 / ticket

guests >= 7

Price

$

990.00 / ticket
28
GE
General price:
$

990.00 / ticket
Options
guests = 1

Price

$

3190.00 / ticket

guests = 2

Price

$

1790.00 / ticket

guests = 3

Price

$

1580.00 / ticket

guests = 4

Price

$

1290.00 / ticket

guests = 5

Price

$

1280.00 / ticket

guests = 6

Price

$

1080.00 / ticket

guests >= 7

Price

$

990.00 / ticket
29
GE
General price:
$

990.00 / ticket
Options
guests = 1

Price

$

3190.00 / ticket

guests = 2

Price

$

1790.00 / ticket

guests = 3

Price

$

1580.00 / ticket

guests = 4

Price

$

1290.00 / ticket

guests = 5

Price

$

1280.00 / ticket

guests = 6

Price

$

1080.00 / ticket

guests >= 7

Price

$

990.00 / ticket
30
GE
General price:
$

990.00 / ticket
Options
guests = 1

Price

$

3190.00 / ticket

guests = 2

Price

$

1790.00 / ticket

guests = 3

Price

$

1580.00 / ticket

guests = 4

Price

$

1290.00 / ticket

guests = 5

Price

$

1280.00 / ticket

guests = 6

Price

$

1080.00 / ticket

guests >= 7

Price

$

990.00 / ticket
1
GE
General price:
$

990.00 / ticket
Options
guests = 1

Price

$

3190.00 / ticket

guests = 2

Price

$

1790.00 / ticket

guests = 3

Price

$

1580.00 / ticket

guests = 4

Price

$

1290.00 / ticket

guests = 5

Price

$

1280.00 / ticket

guests = 6

Price

$

1080.00 / ticket

guests >= 7

Price

$

990.00 / ticket
2
GE
General price:
$

990.00 / ticket
Options
guests = 1

Price

$

3190.00 / ticket

guests = 2

Price

$

1790.00 / ticket

guests = 3

Price

$

1580.00 / ticket

guests = 4

Price

$

1290.00 / ticket

guests = 5

Price

$

1280.00 / ticket

guests = 6

Price

$

1080.00 / ticket

guests >= 7

Price

$

990.00 / ticket
3
GE
General price:
$

990.00 / ticket
Options
guests = 1

Price

$

3190.00 / ticket

guests = 2

Price

$

1790.00 / ticket

guests = 3

Price

$

1580.00 / ticket

guests = 4

Price

$

1290.00 / ticket

guests = 5

Price

$

1280.00 / ticket

guests = 6

Price

$

1080.00 / ticket

guests >= 7

Price

$

990.00 / ticket
4
GE
General price:
$

990.00 / ticket
Options
guests = 1

Price

$

3190.00 / ticket

guests = 2

Price

$

1790.00 / ticket

guests = 3

Price

$

1580.00 / ticket

guests = 4

Price

$

1290.00 / ticket

guests = 5

Price

$

1280.00 / ticket

guests = 6

Price

$

1080.00 / ticket

guests >= 7

Price

$

990.00 / ticket
5
GE
General price:
$

990.00 / ticket
Options
guests = 1

Price

$

3190.00 / ticket

guests = 2

Price

$

1790.00 / ticket

guests = 3

Price

$

1580.00 / ticket

guests = 4

Price

$

1290.00 / ticket

guests = 5

Price

$

1280.00 / ticket

guests = 6

Price

$

1080.00 / ticket

guests >= 7

Price

$

990.00 / ticket
6
GE
General price:
$

990.00 / ticket
Options
guests = 1

Price

$

3190.00 / ticket

guests = 2

Price

$

1790.00 / ticket

guests = 3

Price

$

1580.00 / ticket

guests = 4

Price

$

1290.00 / ticket

guests = 5

Price

$

1280.00 / ticket

guests = 6

Price

$

1080.00 / ticket

guests >= 7

Price

$

990.00 / ticket
7
GE
General price:
$

990.00 / ticket
Options
guests = 1

Price

$

3190.00 / ticket

guests = 2

Price

$

1790.00 / ticket

guests = 3

Price

$

1580.00 / ticket

guests = 4

Price

$

1290.00 / ticket

guests = 5

Price

$

1280.00 / ticket

guests = 6

Price

$

1080.00 / ticket

guests >= 7

Price

$

990.00 / ticket
8
GE
General price:
$

990.00 / ticket
Options
guests = 1

Price

$

3190.00 / ticket

guests = 2

Price

$

1790.00 / ticket

guests = 3

Price

$

1580.00 / ticket

guests = 4

Price

$

1290.00 / ticket

guests = 5

Price

$

1280.00 / ticket

guests = 6

Price

$

1080.00 / ticket

guests >= 7

Price

$

990.00 / ticket
9
GE
General price:
$

990.00 / ticket
Options
guests = 1

Price

$

3190.00 / ticket

guests = 2

Price

$

1790.00 / ticket

guests = 3

Price

$

1580.00 / ticket

guests = 4

Price

$

1290.00 / ticket

guests = 5

Price

$

1280.00 / ticket

guests = 6

Price

$

1080.00 / ticket

guests >= 7

Price

$

990.00 / ticket
10
GE
General price:
$

990.00 / ticket
Options
guests = 1

Price

$

3190.00 / ticket

guests = 2

Price

$

1790.00 / ticket

guests = 3

Price

$

1580.00 / ticket

guests = 4

Price

$

1290.00 / ticket

guests = 5

Price

$

1280.00 / ticket

guests = 6

Price

$

1080.00 / ticket

guests >= 7

Price

$

990.00 / ticket
11
GE
General price:
$

990.00 / ticket
Options
guests = 1

Price

$

3190.00 / ticket

guests = 2

Price

$

1790.00 / ticket

guests = 3

Price

$

1580.00 / ticket

guests = 4

Price

$

1290.00 / ticket

guests = 5

Price

$

1280.00 / ticket

guests = 6

Price

$

1080.00 / ticket

guests >= 7

Price

$

990.00 / ticket
12
GE
General price:
$

990.00 / ticket
Options
guests = 1

Price

$

3190.00 / ticket

guests = 2

Price

$

1790.00 / ticket

guests = 3

Price

$

1580.00 / ticket

guests = 4

Price

$

1290.00 / ticket

guests = 5

Price

$

1280.00 / ticket

guests = 6

Price

$

1080.00 / ticket

guests >= 7

Price

$

990.00 / ticket
13
GE
General price:
$

990.00 / ticket
Options
guests = 1

Price

$

3190.00 / ticket

guests = 2

Price

$

1790.00 / ticket

guests = 3

Price

$

1580.00 / ticket

guests = 4

Price

$

1290.00 / ticket

guests = 5

Price

$

1280.00 / ticket

guests = 6

Price

$

1080.00 / ticket

guests >= 7

Price

$

990.00 / ticket
14
GE
General price:
$

990.00 / ticket
Options
guests = 1

Price

$

3190.00 / ticket

guests = 2

Price

$

1790.00 / ticket

guests = 3

Price

$

1580.00 / ticket

guests = 4

Price

$

1290.00 / ticket

guests = 5

Price

$

1280.00 / ticket

guests = 6

Price

$

1080.00 / ticket

guests >= 7

Price

$

990.00 / ticket
15
GE
General price:
$

990.00 / ticket
Options
guests = 1

Price

$

3190.00 / ticket

guests = 2

Price

$

1790.00 / ticket

guests = 3

Price

$

1580.00 / ticket

guests = 4

Price

$

1290.00 / ticket

guests = 5

Price

$

1280.00 / ticket

guests = 6

Price

$

1080.00 / ticket

guests >= 7

Price

$

990.00 / ticket
16
GE
General price:
$

990.00 / ticket
Options
guests = 1

Price

$

3190.00 / ticket

guests = 2

Price

$

1790.00 / ticket

guests = 3

Price

$

1580.00 / ticket

guests = 4

Price

$

1290.00 / ticket

guests = 5

Price

$

1280.00 / ticket

guests = 6

Price

$

1080.00 / ticket

guests >= 7

Price

$

990.00 / ticket
17
GE
General price:
$

990.00 / ticket
Options
guests = 1

Price

$

3190.00 / ticket

guests = 2

Price

$

1790.00 / ticket

guests = 3

Price

$

1580.00 / ticket

guests = 4

Price

$

1290.00 / ticket

guests = 5

Price

$

1280.00 / ticket

guests = 6

Price

$

1080.00 / ticket

guests >= 7

Price

$

990.00 / ticket
18
GE
General price:
$

990.00 / ticket
Options
guests = 1

Price

$

3190.00 / ticket

guests = 2

Price

$

1790.00 / ticket

guests = 3

Price

$

1580.00 / ticket

guests = 4

Price

$

1290.00 / ticket

guests = 5

Price

$

1280.00 / ticket

guests = 6

Price

$

1080.00 / ticket

guests >= 7

Price

$

990.00 / ticket
19
GE
General price:
$

990.00 / ticket
Options
guests = 1

Price

$

3190.00 / ticket

guests = 2

Price

$

1790.00 / ticket

guests = 3

Price

$

1580.00 / ticket

guests = 4

Price

$

1290.00 / ticket

guests = 5

Price

$

1280.00 / ticket

guests = 6

Price

$

1080.00 / ticket

guests >= 7

Price

$

990.00 / ticket
20
GE
General price:
$

990.00 / ticket
Options
guests = 1

Price

$

3190.00 / ticket

guests = 2

Price

$

1790.00 / ticket

guests = 3

Price

$

1580.00 / ticket

guests = 4

Price

$

1290.00 / ticket

guests = 5

Price

$

1280.00 / ticket

guests = 6

Price

$

1080.00 / ticket

guests >= 7

Price

$

990.00 / ticket
21
GE
General price:
$

990.00 / ticket
Options
guests = 1

Price

$

3190.00 / ticket

guests = 2

Price

$

1790.00 / ticket

guests = 3

Price

$

1580.00 / ticket

guests = 4

Price

$

1290.00 / ticket

guests = 5

Price

$

1280.00 / ticket

guests = 6

Price

$

1080.00 / ticket

guests >= 7

Price

$

990.00 / ticket
22
GE
General price:
$

990.00 / ticket
Options
guests = 1

Price

$

3190.00 / ticket

guests = 2

Price

$

1790.00 / ticket

guests = 3

Price

$

1580.00 / ticket

guests = 4

Price

$

1290.00 / ticket

guests = 5

Price

$

1280.00 / ticket

guests = 6

Price

$

1080.00 / ticket

guests >= 7

Price

$

990.00 / ticket
23
GE
General price:
$

990.00 / ticket
Options
guests = 1

Price

$

3190.00 / ticket

guests = 2

Price

$

1790.00 / ticket

guests = 3

Price

$

1580.00 / ticket

guests = 4

Price

$

1290.00 / ticket

guests = 5

Price

$

1280.00 / ticket

guests = 6

Price

$

1080.00 / ticket

guests >= 7

Price

$

990.00 / ticket