Fez to Chefchaouen Day Trip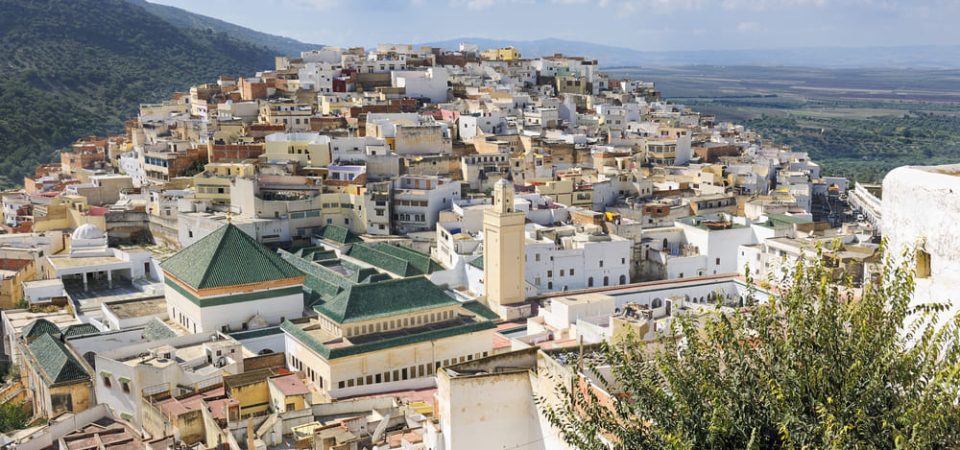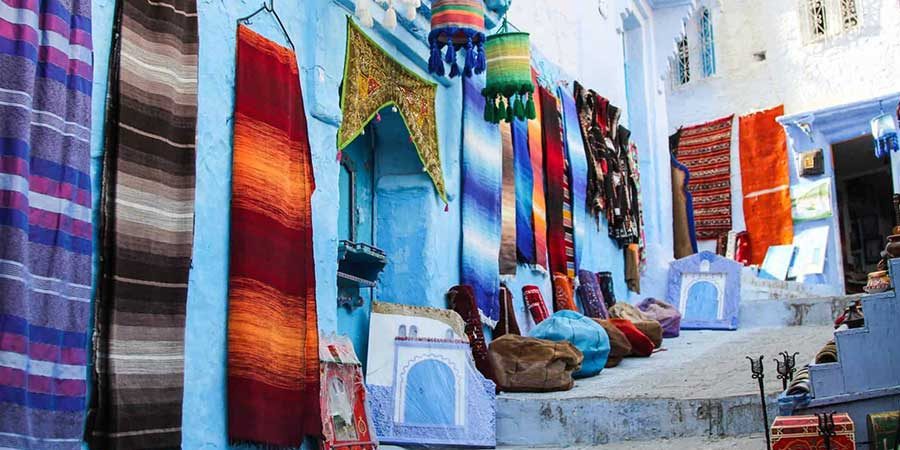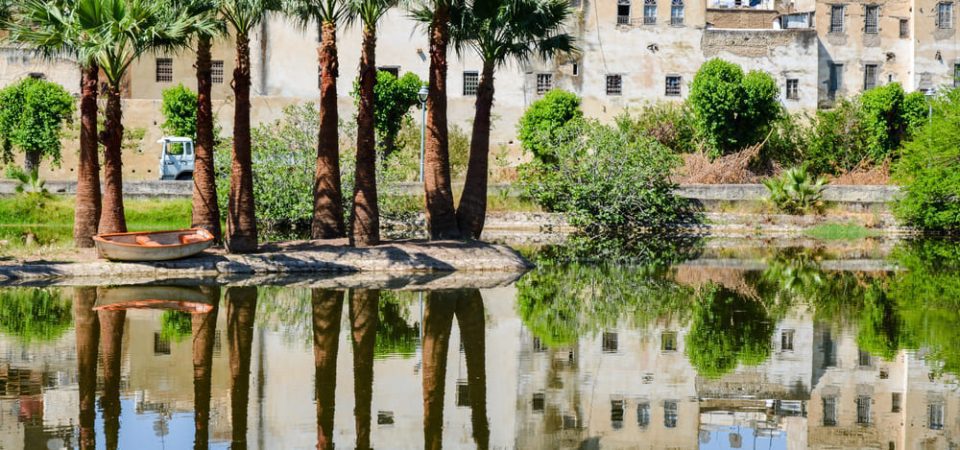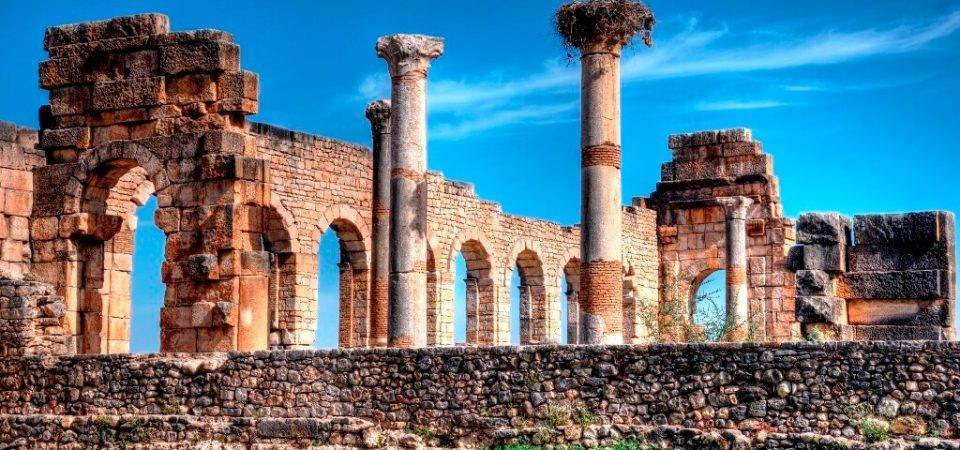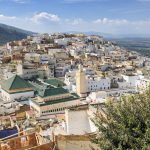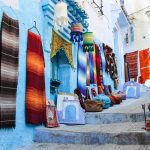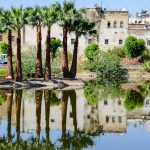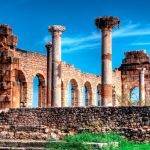 Fes To Chefchaouen Day Trip
If you're looking for a day trip from Fez that offers a unique cultural and historical experience, Chefchaouen is worth a visit. The city is ancient and its architecture is strikingly different from anything else in Morocco. There's something about Chefchaouen that makes it unlike anywhere else in Morocco. Perhaps it's the blue-washed walls that give the city its nickname, the Blue Pearl of Morocco. Or maybe it's the laid-back atmosphere – a refreshing change from the hustle and bustle of Marrakech and Fez. Whatever the reason, Chefchaouen is a must-visit on any trip to Morocco.
Itineraries: Meknes, Volubilis, Chefchaouen
Starting City: Fes
Ending City: Fes or Chefchaouen
Meknes
Volubilis,
Chefchaouen
Day trip: Meknes - Volubilis - Chefchaouen 
We will start our Journey from Fez, you will meet your driver, and head toward Meknes one of the imperial cities. We will have a short tour of the city, then continue to Volubilis which is around 45 minutes drive from Meknes. We will visit the Roman ruins of Volubilis(UNESCO world heritage) which was founded in the 40s BC. It is one of the best-preserved monuments of the Roman era in North Africa. The ruins are vast in area and spread among picturesque green fields. It has impressive administrative buildings, palaces, and baths with beautiful mosaics. Afterward, head toward Chefchaouen (the blue city). It is one of the most picturesque and photogenic towns in the world. Once we arrive at the blue pearl (Chefchaouen), we will walk along its quiet streets where life flows unhurriedly, which has not changed at all over the past centuries, and admire the panorama of the city from the observation deck on the mountain. We will also climb the mountain through the stairs to visit the Spanish mosque, and also enjoy the sunset that looks amazing in that place. Afterward, you will have free time for independent walks and shopping.
return back to Fez in the evening or have an overnight in Chefchaouen.
Morocco Top Trips offers premium private tours in three packages levels: Standard, Luxury, and VIP.
All prices on the website reflect the standard package. Please inquire for Luxury and VIP package pricing.
2
For a group of 7 or more
General price:
€

59.00 / ticket
Options
guests = 1

Price

€

290.00 / ticket

guests = 2

Price

€

149.00 / ticket

guests = 3

Price

€

99.00 / ticket

guests = 4

Price

€

79.00 / ticket

guests = 5

Price

€

69.00 / ticket

guests = 6

Price

€

65.00 / ticket

guests >= 7

Price

€

59.00 / ticket
3
For a group of 7 or more
General price:
€

59.00 / ticket
Options
guests = 1

Price

€

290.00 / ticket

guests = 2

Price

€

149.00 / ticket

guests = 3

Price

€

99.00 / ticket

guests = 4

Price

€

79.00 / ticket

guests = 5

Price

€

69.00 / ticket

guests = 6

Price

€

65.00 / ticket

guests >= 7

Price

€

59.00 / ticket
4
For a group of 7 or more
General price:
€

59.00 / ticket
Options
guests = 1

Price

€

290.00 / ticket

guests = 2

Price

€

149.00 / ticket

guests = 3

Price

€

99.00 / ticket

guests = 4

Price

€

79.00 / ticket

guests = 5

Price

€

69.00 / ticket

guests = 6

Price

€

65.00 / ticket

guests >= 7

Price

€

59.00 / ticket
5
For a group of 7 or more
General price:
€

59.00 / ticket
Options
guests = 1

Price

€

290.00 / ticket

guests = 2

Price

€

149.00 / ticket

guests = 3

Price

€

99.00 / ticket

guests = 4

Price

€

79.00 / ticket

guests = 5

Price

€

69.00 / ticket

guests = 6

Price

€

65.00 / ticket

guests >= 7

Price

€

59.00 / ticket
6
For a group of 7 or more
General price:
€

59.00 / ticket
Options
guests = 1

Price

€

290.00 / ticket

guests = 2

Price

€

149.00 / ticket

guests = 3

Price

€

99.00 / ticket

guests = 4

Price

€

79.00 / ticket

guests = 5

Price

€

69.00 / ticket

guests = 6

Price

€

65.00 / ticket

guests >= 7

Price

€

59.00 / ticket
7
For a group of 7 or more
General price:
€

59.00 / ticket
Options
guests = 1

Price

€

290.00 / ticket

guests = 2

Price

€

149.00 / ticket

guests = 3

Price

€

99.00 / ticket

guests = 4

Price

€

79.00 / ticket

guests = 5

Price

€

69.00 / ticket

guests = 6

Price

€

65.00 / ticket

guests >= 7

Price

€

59.00 / ticket
8
For a group of 7 or more
General price:
€

59.00 / ticket
Options
guests = 1

Price

€

290.00 / ticket

guests = 2

Price

€

149.00 / ticket

guests = 3

Price

€

99.00 / ticket

guests = 4

Price

€

79.00 / ticket

guests = 5

Price

€

69.00 / ticket

guests = 6

Price

€

65.00 / ticket

guests >= 7

Price

€

59.00 / ticket
9
For a group of 7 or more
General price:
€

59.00 / ticket
Options
guests = 1

Price

€

290.00 / ticket

guests = 2

Price

€

149.00 / ticket

guests = 3

Price

€

99.00 / ticket

guests = 4

Price

€

79.00 / ticket

guests = 5

Price

€

69.00 / ticket

guests = 6

Price

€

65.00 / ticket

guests >= 7

Price

€

59.00 / ticket
10
For a group of 7 or more
General price:
€

59.00 / ticket
Options
guests = 1

Price

€

290.00 / ticket

guests = 2

Price

€

149.00 / ticket

guests = 3

Price

€

99.00 / ticket

guests = 4

Price

€

79.00 / ticket

guests = 5

Price

€

69.00 / ticket

guests = 6

Price

€

65.00 / ticket

guests >= 7

Price

€

59.00 / ticket
11
For a group of 7 or more
General price:
€

59.00 / ticket
Options
guests = 1

Price

€

290.00 / ticket

guests = 2

Price

€

149.00 / ticket

guests = 3

Price

€

99.00 / ticket

guests = 4

Price

€

79.00 / ticket

guests = 5

Price

€

69.00 / ticket

guests = 6

Price

€

65.00 / ticket

guests >= 7

Price

€

59.00 / ticket
12
For a group of 7 or more
General price:
€

59.00 / ticket
Options
guests = 1

Price

€

290.00 / ticket

guests = 2

Price

€

149.00 / ticket

guests = 3

Price

€

99.00 / ticket

guests = 4

Price

€

79.00 / ticket

guests = 5

Price

€

69.00 / ticket

guests = 6

Price

€

65.00 / ticket

guests >= 7

Price

€

59.00 / ticket
13
For a group of 7 or more
General price:
€

59.00 / ticket
Options
guests = 1

Price

€

290.00 / ticket

guests = 2

Price

€

149.00 / ticket

guests = 3

Price

€

99.00 / ticket

guests = 4

Price

€

79.00 / ticket

guests = 5

Price

€

69.00 / ticket

guests = 6

Price

€

65.00 / ticket

guests >= 7

Price

€

59.00 / ticket
14
For a group of 7 or more
General price:
€

59.00 / ticket
Options
guests = 1

Price

€

290.00 / ticket

guests = 2

Price

€

149.00 / ticket

guests = 3

Price

€

99.00 / ticket

guests = 4

Price

€

79.00 / ticket

guests = 5

Price

€

69.00 / ticket

guests = 6

Price

€

65.00 / ticket

guests >= 7

Price

€

59.00 / ticket
15
For a group of 7 or more
General price:
€

59.00 / ticket
Options
guests = 1

Price

€

290.00 / ticket

guests = 2

Price

€

149.00 / ticket

guests = 3

Price

€

99.00 / ticket

guests = 4

Price

€

79.00 / ticket

guests = 5

Price

€

69.00 / ticket

guests = 6

Price

€

65.00 / ticket

guests >= 7

Price

€

59.00 / ticket
16
For a group of 7 or more
General price:
€

59.00 / ticket
Options
guests = 1

Price

€

290.00 / ticket

guests = 2

Price

€

149.00 / ticket

guests = 3

Price

€

99.00 / ticket

guests = 4

Price

€

79.00 / ticket

guests = 5

Price

€

69.00 / ticket

guests = 6

Price

€

65.00 / ticket

guests >= 7

Price

€

59.00 / ticket
17
For a group of 7 or more
General price:
€

59.00 / ticket
Options
guests = 1

Price

€

290.00 / ticket

guests = 2

Price

€

149.00 / ticket

guests = 3

Price

€

99.00 / ticket

guests = 4

Price

€

79.00 / ticket

guests = 5

Price

€

69.00 / ticket

guests = 6

Price

€

65.00 / ticket

guests >= 7

Price

€

59.00 / ticket
18
For a group of 7 or more
General price:
€

59.00 / ticket
Options
guests = 1

Price

€

290.00 / ticket

guests = 2

Price

€

149.00 / ticket

guests = 3

Price

€

99.00 / ticket

guests = 4

Price

€

79.00 / ticket

guests = 5

Price

€

69.00 / ticket

guests = 6

Price

€

65.00 / ticket

guests >= 7

Price

€

59.00 / ticket
19
For a group of 7 or more
General price:
€

59.00 / ticket
Options
guests = 1

Price

€

290.00 / ticket

guests = 2

Price

€

149.00 / ticket

guests = 3

Price

€

99.00 / ticket

guests = 4

Price

€

79.00 / ticket

guests = 5

Price

€

69.00 / ticket

guests = 6

Price

€

65.00 / ticket

guests >= 7

Price

€

59.00 / ticket
20
For a group of 7 or more
General price:
€

59.00 / ticket
Options
guests = 1

Price

€

290.00 / ticket

guests = 2

Price

€

149.00 / ticket

guests = 3

Price

€

99.00 / ticket

guests = 4

Price

€

79.00 / ticket

guests = 5

Price

€

69.00 / ticket

guests = 6

Price

€

65.00 / ticket

guests >= 7

Price

€

59.00 / ticket
21
For a group of 7 or more
General price:
€

59.00 / ticket
Options
guests = 1

Price

€

290.00 / ticket

guests = 2

Price

€

149.00 / ticket

guests = 3

Price

€

99.00 / ticket

guests = 4

Price

€

79.00 / ticket

guests = 5

Price

€

69.00 / ticket

guests = 6

Price

€

65.00 / ticket

guests >= 7

Price

€

59.00 / ticket
22
For a group of 7 or more
General price:
€

59.00 / ticket
Options
guests = 1

Price

€

290.00 / ticket

guests = 2

Price

€

149.00 / ticket

guests = 3

Price

€

99.00 / ticket

guests = 4

Price

€

79.00 / ticket

guests = 5

Price

€

69.00 / ticket

guests = 6

Price

€

65.00 / ticket

guests >= 7

Price

€

59.00 / ticket
23
For a group of 7 or more
General price:
€

59.00 / ticket
Options
guests = 1

Price

€

290.00 / ticket

guests = 2

Price

€

149.00 / ticket

guests = 3

Price

€

99.00 / ticket

guests = 4

Price

€

79.00 / ticket

guests = 5

Price

€

69.00 / ticket

guests = 6

Price

€

65.00 / ticket

guests >= 7

Price

€

59.00 / ticket
24
For a group of 7 or more
General price:
€

59.00 / ticket
Options
guests = 1

Price

€

290.00 / ticket

guests = 2

Price

€

149.00 / ticket

guests = 3

Price

€

99.00 / ticket

guests = 4

Price

€

79.00 / ticket

guests = 5

Price

€

69.00 / ticket

guests = 6

Price

€

65.00 / ticket

guests >= 7

Price

€

59.00 / ticket
25
For a group of 7 or more
General price:
€

59.00 / ticket
Options
guests = 1

Price

€

290.00 / ticket

guests = 2

Price

€

149.00 / ticket

guests = 3

Price

€

99.00 / ticket

guests = 4

Price

€

79.00 / ticket

guests = 5

Price

€

69.00 / ticket

guests = 6

Price

€

65.00 / ticket

guests >= 7

Price

€

59.00 / ticket
26
For a group of 7 or more
General price:
€

59.00 / ticket
Options
guests = 1

Price

€

290.00 / ticket

guests = 2

Price

€

149.00 / ticket

guests = 3

Price

€

99.00 / ticket

guests = 4

Price

€

79.00 / ticket

guests = 5

Price

€

69.00 / ticket

guests = 6

Price

€

65.00 / ticket

guests >= 7

Price

€

59.00 / ticket
27
For a group of 7 or more
General price:
€

59.00 / ticket
Options
guests = 1

Price

€

290.00 / ticket

guests = 2

Price

€

149.00 / ticket

guests = 3

Price

€

99.00 / ticket

guests = 4

Price

€

79.00 / ticket

guests = 5

Price

€

69.00 / ticket

guests = 6

Price

€

65.00 / ticket

guests >= 7

Price

€

59.00 / ticket
28
For a group of 7 or more
General price:
€

59.00 / ticket
Options
guests = 1

Price

€

290.00 / ticket

guests = 2

Price

€

149.00 / ticket

guests = 3

Price

€

99.00 / ticket

guests = 4

Price

€

79.00 / ticket

guests = 5

Price

€

69.00 / ticket

guests = 6

Price

€

65.00 / ticket

guests >= 7

Price

€

59.00 / ticket
29
For a group of 7 or more
General price:
€

59.00 / ticket
Options
guests = 1

Price

€

290.00 / ticket

guests = 2

Price

€

149.00 / ticket

guests = 3

Price

€

99.00 / ticket

guests = 4

Price

€

79.00 / ticket

guests = 5

Price

€

69.00 / ticket

guests = 6

Price

€

65.00 / ticket

guests >= 7

Price

€

59.00 / ticket
30
For a group of 7 or more
General price:
€

59.00 / ticket
Options
guests = 1

Price

€

290.00 / ticket

guests = 2

Price

€

149.00 / ticket

guests = 3

Price

€

99.00 / ticket

guests = 4

Price

€

79.00 / ticket

guests = 5

Price

€

69.00 / ticket

guests = 6

Price

€

65.00 / ticket

guests >= 7

Price

€

59.00 / ticket
1
For a group of 7 or more
General price:
€

59.00 / ticket
Options
guests = 1

Price

€

290.00 / ticket

guests = 2

Price

€

149.00 / ticket

guests = 3

Price

€

99.00 / ticket

guests = 4

Price

€

79.00 / ticket

guests = 5

Price

€

69.00 / ticket

guests = 6

Price

€

65.00 / ticket

guests >= 7

Price

€

59.00 / ticket
2
For a group of 7 or more
General price:
€

59.00 / ticket
Options
guests = 1

Price

€

290.00 / ticket

guests = 2

Price

€

149.00 / ticket

guests = 3

Price

€

99.00 / ticket

guests = 4

Price

€

79.00 / ticket

guests = 5

Price

€

69.00 / ticket

guests = 6

Price

€

65.00 / ticket

guests >= 7

Price

€

59.00 / ticket
26
For a group of 7 or more
General price:
€

59.00 / ticket
Options
guests = 1

Price

€

290.00 / ticket

guests = 2

Price

€

149.00 / ticket

guests = 3

Price

€

99.00 / ticket

guests = 4

Price

€

79.00 / ticket

guests = 5

Price

€

69.00 / ticket

guests = 6

Price

€

65.00 / ticket

guests >= 7

Price

€

59.00 / ticket
27
For a group of 7 or more
General price:
€

59.00 / ticket
Options
guests = 1

Price

€

290.00 / ticket

guests = 2

Price

€

149.00 / ticket

guests = 3

Price

€

99.00 / ticket

guests = 4

Price

€

79.00 / ticket

guests = 5

Price

€

69.00 / ticket

guests = 6

Price

€

65.00 / ticket

guests >= 7

Price

€

59.00 / ticket
28
For a group of 7 or more
General price:
€

59.00 / ticket
Options
guests = 1

Price

€

290.00 / ticket

guests = 2

Price

€

149.00 / ticket

guests = 3

Price

€

99.00 / ticket

guests = 4

Price

€

79.00 / ticket

guests = 5

Price

€

69.00 / ticket

guests = 6

Price

€

65.00 / ticket

guests >= 7

Price

€

59.00 / ticket
29
For a group of 7 or more
General price:
€

59.00 / ticket
Options
guests = 1

Price

€

290.00 / ticket

guests = 2

Price

€

149.00 / ticket

guests = 3

Price

€

99.00 / ticket

guests = 4

Price

€

79.00 / ticket

guests = 5

Price

€

69.00 / ticket

guests = 6

Price

€

65.00 / ticket

guests >= 7

Price

€

59.00 / ticket
30
For a group of 7 or more
General price:
€

59.00 / ticket
Options
guests = 1

Price

€

290.00 / ticket

guests = 2

Price

€

149.00 / ticket

guests = 3

Price

€

99.00 / ticket

guests = 4

Price

€

79.00 / ticket

guests = 5

Price

€

69.00 / ticket

guests = 6

Price

€

65.00 / ticket

guests >= 7

Price

€

59.00 / ticket
1
For a group of 7 or more
General price:
€

59.00 / ticket
Options
guests = 1

Price

€

290.00 / ticket

guests = 2

Price

€

149.00 / ticket

guests = 3

Price

€

99.00 / ticket

guests = 4

Price

€

79.00 / ticket

guests = 5

Price

€

69.00 / ticket

guests = 6

Price

€

65.00 / ticket

guests >= 7

Price

€

59.00 / ticket
2
For a group of 7 or more
General price:
€

59.00 / ticket
Options
guests = 1

Price

€

290.00 / ticket

guests = 2

Price

€

149.00 / ticket

guests = 3

Price

€

99.00 / ticket

guests = 4

Price

€

79.00 / ticket

guests = 5

Price

€

69.00 / ticket

guests = 6

Price

€

65.00 / ticket

guests >= 7

Price

€

59.00 / ticket
3
For a group of 7 or more
General price:
€

59.00 / ticket
Options
guests = 1

Price

€

290.00 / ticket

guests = 2

Price

€

149.00 / ticket

guests = 3

Price

€

99.00 / ticket

guests = 4

Price

€

79.00 / ticket

guests = 5

Price

€

69.00 / ticket

guests = 6

Price

€

65.00 / ticket

guests >= 7

Price

€

59.00 / ticket
4
For a group of 7 or more
General price:
€

59.00 / ticket
Options
guests = 1

Price

€

290.00 / ticket

guests = 2

Price

€

149.00 / ticket

guests = 3

Price

€

99.00 / ticket

guests = 4

Price

€

79.00 / ticket

guests = 5

Price

€

69.00 / ticket

guests = 6

Price

€

65.00 / ticket

guests >= 7

Price

€

59.00 / ticket
5
For a group of 7 or more
General price:
€

59.00 / ticket
Options
guests = 1

Price

€

290.00 / ticket

guests = 2

Price

€

149.00 / ticket

guests = 3

Price

€

99.00 / ticket

guests = 4

Price

€

79.00 / ticket

guests = 5

Price

€

69.00 / ticket

guests = 6

Price

€

65.00 / ticket

guests >= 7

Price

€

59.00 / ticket
6
For a group of 7 or more
General price:
€

59.00 / ticket
Options
guests = 1

Price

€

290.00 / ticket

guests = 2

Price

€

149.00 / ticket

guests = 3

Price

€

99.00 / ticket

guests = 4

Price

€

79.00 / ticket

guests = 5

Price

€

69.00 / ticket

guests = 6

Price

€

65.00 / ticket

guests >= 7

Price

€

59.00 / ticket
7
For a group of 7 or more
General price:
€

59.00 / ticket
Options
guests = 1

Price

€

290.00 / ticket

guests = 2

Price

€

149.00 / ticket

guests = 3

Price

€

99.00 / ticket

guests = 4

Price

€

79.00 / ticket

guests = 5

Price

€

69.00 / ticket

guests = 6

Price

€

65.00 / ticket

guests >= 7

Price

€

59.00 / ticket
8
For a group of 7 or more
General price:
€

59.00 / ticket
Options
guests = 1

Price

€

290.00 / ticket

guests = 2

Price

€

149.00 / ticket

guests = 3

Price

€

99.00 / ticket

guests = 4

Price

€

79.00 / ticket

guests = 5

Price

€

69.00 / ticket

guests = 6

Price

€

65.00 / ticket

guests >= 7

Price

€

59.00 / ticket
9
For a group of 7 or more
General price:
€

59.00 / ticket
Options
guests = 1

Price

€

290.00 / ticket

guests = 2

Price

€

149.00 / ticket

guests = 3

Price

€

99.00 / ticket

guests = 4

Price

€

79.00 / ticket

guests = 5

Price

€

69.00 / ticket

guests = 6

Price

€

65.00 / ticket

guests >= 7

Price

€

59.00 / ticket
10
For a group of 7 or more
General price:
€

59.00 / ticket
Options
guests = 1

Price

€

290.00 / ticket

guests = 2

Price

€

149.00 / ticket

guests = 3

Price

€

99.00 / ticket

guests = 4

Price

€

79.00 / ticket

guests = 5

Price

€

69.00 / ticket

guests = 6

Price

€

65.00 / ticket

guests >= 7

Price

€

59.00 / ticket
11
For a group of 7 or more
General price:
€

59.00 / ticket
Options
guests = 1

Price

€

290.00 / ticket

guests = 2

Price

€

149.00 / ticket

guests = 3

Price

€

99.00 / ticket

guests = 4

Price

€

79.00 / ticket

guests = 5

Price

€

69.00 / ticket

guests = 6

Price

€

65.00 / ticket

guests >= 7

Price

€

59.00 / ticket
12
For a group of 7 or more
General price:
€

59.00 / ticket
Options
guests = 1

Price

€

290.00 / ticket

guests = 2

Price

€

149.00 / ticket

guests = 3

Price

€

99.00 / ticket

guests = 4

Price

€

79.00 / ticket

guests = 5

Price

€

69.00 / ticket

guests = 6

Price

€

65.00 / ticket

guests >= 7

Price

€

59.00 / ticket
13
For a group of 7 or more
General price:
€

59.00 / ticket
Options
guests = 1

Price

€

290.00 / ticket

guests = 2

Price

€

149.00 / ticket

guests = 3

Price

€

99.00 / ticket

guests = 4

Price

€

79.00 / ticket

guests = 5

Price

€

69.00 / ticket

guests = 6

Price

€

65.00 / ticket

guests >= 7

Price

€

59.00 / ticket
14
For a group of 7 or more
General price:
€

59.00 / ticket
Options
guests = 1

Price

€

290.00 / ticket

guests = 2

Price

€

149.00 / ticket

guests = 3

Price

€

99.00 / ticket

guests = 4

Price

€

79.00 / ticket

guests = 5

Price

€

69.00 / ticket

guests = 6

Price

€

65.00 / ticket

guests >= 7

Price

€

59.00 / ticket
15
For a group of 7 or more
General price:
€

59.00 / ticket
Options
guests = 1

Price

€

290.00 / ticket

guests = 2

Price

€

149.00 / ticket

guests = 3

Price

€

99.00 / ticket

guests = 4

Price

€

79.00 / ticket

guests = 5

Price

€

69.00 / ticket

guests = 6

Price

€

65.00 / ticket

guests >= 7

Price

€

59.00 / ticket
16
For a group of 7 or more
General price:
€

59.00 / ticket
Options
guests = 1

Price

€

290.00 / ticket

guests = 2

Price

€

149.00 / ticket

guests = 3

Price

€

99.00 / ticket

guests = 4

Price

€

79.00 / ticket

guests = 5

Price

€

69.00 / ticket

guests = 6

Price

€

65.00 / ticket

guests >= 7

Price

€

59.00 / ticket
17
For a group of 7 or more
General price:
€

59.00 / ticket
Options
guests = 1

Price

€

290.00 / ticket

guests = 2

Price

€

149.00 / ticket

guests = 3

Price

€

99.00 / ticket

guests = 4

Price

€

79.00 / ticket

guests = 5

Price

€

69.00 / ticket

guests = 6

Price

€

65.00 / ticket

guests >= 7

Price

€

59.00 / ticket
18
For a group of 7 or more
General price:
€

59.00 / ticket
Options
guests = 1

Price

€

290.00 / ticket

guests = 2

Price

€

149.00 / ticket

guests = 3

Price

€

99.00 / ticket

guests = 4

Price

€

79.00 / ticket

guests = 5

Price

€

69.00 / ticket

guests = 6

Price

€

65.00 / ticket

guests >= 7

Price

€

59.00 / ticket
19
For a group of 7 or more
General price:
€

59.00 / ticket
Options
guests = 1

Price

€

290.00 / ticket

guests = 2

Price

€

149.00 / ticket

guests = 3

Price

€

99.00 / ticket

guests = 4

Price

€

79.00 / ticket

guests = 5

Price

€

69.00 / ticket

guests = 6

Price

€

65.00 / ticket

guests >= 7

Price

€

59.00 / ticket
20
For a group of 7 or more
General price:
€

59.00 / ticket
Options
guests = 1

Price

€

290.00 / ticket

guests = 2

Price

€

149.00 / ticket

guests = 3

Price

€

99.00 / ticket

guests = 4

Price

€

79.00 / ticket

guests = 5

Price

€

69.00 / ticket

guests = 6

Price

€

65.00 / ticket

guests >= 7

Price

€

59.00 / ticket
21
For a group of 7 or more
General price:
€

59.00 / ticket
Options
guests = 1

Price

€

290.00 / ticket

guests = 2

Price

€

149.00 / ticket

guests = 3

Price

€

99.00 / ticket

guests = 4

Price

€

79.00 / ticket

guests = 5

Price

€

69.00 / ticket

guests = 6

Price

€

65.00 / ticket

guests >= 7

Price

€

59.00 / ticket
22
For a group of 7 or more
General price:
€

59.00 / ticket
Options
guests = 1

Price

€

290.00 / ticket

guests = 2

Price

€

149.00 / ticket

guests = 3

Price

€

99.00 / ticket

guests = 4

Price

€

79.00 / ticket

guests = 5

Price

€

69.00 / ticket

guests = 6

Price

€

65.00 / ticket

guests >= 7

Price

€

59.00 / ticket
23
For a group of 7 or more
General price:
€

59.00 / ticket
Options
guests = 1

Price

€

290.00 / ticket

guests = 2

Price

€

149.00 / ticket

guests = 3

Price

€

99.00 / ticket

guests = 4

Price

€

79.00 / ticket

guests = 5

Price

€

69.00 / ticket

guests = 6

Price

€

65.00 / ticket

guests >= 7

Price

€

59.00 / ticket
24
For a group of 7 or more
General price:
€

59.00 / ticket
Options
guests = 1

Price

€

290.00 / ticket

guests = 2

Price

€

149.00 / ticket

guests = 3

Price

€

99.00 / ticket

guests = 4

Price

€

79.00 / ticket

guests = 5

Price

€

69.00 / ticket

guests = 6

Price

€

65.00 / ticket

guests >= 7

Price

€

59.00 / ticket
25
For a group of 7 or more
General price:
€

59.00 / ticket
Options
guests = 1

Price

€

290.00 / ticket

guests = 2

Price

€

149.00 / ticket

guests = 3

Price

€

99.00 / ticket

guests = 4

Price

€

79.00 / ticket

guests = 5

Price

€

69.00 / ticket

guests = 6

Price

€

65.00 / ticket

guests >= 7

Price

€

59.00 / ticket
26
For a group of 7 or more
General price:
€

59.00 / ticket
Options
guests = 1

Price

€

290.00 / ticket

guests = 2

Price

€

149.00 / ticket

guests = 3

Price

€

99.00 / ticket

guests = 4

Price

€

79.00 / ticket

guests = 5

Price

€

69.00 / ticket

guests = 6

Price

€

65.00 / ticket

guests >= 7

Price

€

59.00 / ticket
27
For a group of 7 or more
General price:
€

59.00 / ticket
Options
guests = 1

Price

€

290.00 / ticket

guests = 2

Price

€

149.00 / ticket

guests = 3

Price

€

99.00 / ticket

guests = 4

Price

€

79.00 / ticket

guests = 5

Price

€

69.00 / ticket

guests = 6

Price

€

65.00 / ticket

guests >= 7

Price

€

59.00 / ticket
28
For a group of 7 or more
General price:
€

59.00 / ticket
Options
guests = 1

Price

€

290.00 / ticket

guests = 2

Price

€

149.00 / ticket

guests = 3

Price

€

99.00 / ticket

guests = 4

Price

€

79.00 / ticket

guests = 5

Price

€

69.00 / ticket

guests = 6

Price

€

65.00 / ticket

guests >= 7

Price

€

59.00 / ticket
29
For a group of 7 or more
General price:
€

59.00 / ticket
Options
guests = 1

Price

€

290.00 / ticket

guests = 2

Price

€

149.00 / ticket

guests = 3

Price

€

99.00 / ticket

guests = 4

Price

€

79.00 / ticket

guests = 5

Price

€

69.00 / ticket

guests = 6

Price

€

65.00 / ticket

guests >= 7

Price

€

59.00 / ticket
30
For a group of 7 or more
General price:
€

59.00 / ticket
Options
guests = 1

Price

€

290.00 / ticket

guests = 2

Price

€

149.00 / ticket

guests = 3

Price

€

99.00 / ticket

guests = 4

Price

€

79.00 / ticket

guests = 5

Price

€

69.00 / ticket

guests = 6

Price

€

65.00 / ticket

guests >= 7

Price

€

59.00 / ticket
31
For a group of 7 or more
General price:
€

59.00 / ticket
Options
guests = 1

Price

€

290.00 / ticket

guests = 2

Price

€

149.00 / ticket

guests = 3

Price

€

99.00 / ticket

guests = 4

Price

€

79.00 / ticket

guests = 5

Price

€

69.00 / ticket

guests = 6

Price

€

65.00 / ticket

guests >= 7

Price

€

59.00 / ticket
1
For a group of 7 or more
General price:
€

59.00 / ticket
Options
guests = 1

Price

€

290.00 / ticket

guests = 2

Price

€

149.00 / ticket

guests = 3

Price

€

99.00 / ticket

guests = 4

Price

€

79.00 / ticket

guests = 5

Price

€

69.00 / ticket

guests = 6

Price

€

65.00 / ticket

guests >= 7

Price

€

59.00 / ticket
2
For a group of 7 or more
General price:
€

59.00 / ticket
Options
guests = 1

Price

€

290.00 / ticket

guests = 2

Price

€

149.00 / ticket

guests = 3

Price

€

99.00 / ticket

guests = 4

Price

€

79.00 / ticket

guests = 5

Price

€

69.00 / ticket

guests = 6

Price

€

65.00 / ticket

guests >= 7

Price

€

59.00 / ticket
3
For a group of 7 or more
General price:
€

59.00 / ticket
Options
guests = 1

Price

€

290.00 / ticket

guests = 2

Price

€

149.00 / ticket

guests = 3

Price

€

99.00 / ticket

guests = 4

Price

€

79.00 / ticket

guests = 5

Price

€

69.00 / ticket

guests = 6

Price

€

65.00 / ticket

guests >= 7

Price

€

59.00 / ticket
4
For a group of 7 or more
General price:
€

59.00 / ticket
Options
guests = 1

Price

€

290.00 / ticket

guests = 2

Price

€

149.00 / ticket

guests = 3

Price

€

99.00 / ticket

guests = 4

Price

€

79.00 / ticket

guests = 5

Price

€

69.00 / ticket

guests = 6

Price

€

65.00 / ticket

guests >= 7

Price

€

59.00 / ticket
5
For a group of 7 or more
General price:
€

59.00 / ticket
Options
guests = 1

Price

€

290.00 / ticket

guests = 2

Price

€

149.00 / ticket

guests = 3

Price

€

99.00 / ticket

guests = 4

Price

€

79.00 / ticket

guests = 5

Price

€

69.00 / ticket

guests = 6

Price

€

65.00 / ticket

guests >= 7

Price

€

59.00 / ticket
6
For a group of 7 or more
General price:
€

59.00 / ticket
Options
guests = 1

Price

€

290.00 / ticket

guests = 2

Price

€

149.00 / ticket

guests = 3

Price

€

99.00 / ticket

guests = 4

Price

€

79.00 / ticket

guests = 5

Price

€

69.00 / ticket

guests = 6

Price

€

65.00 / ticket

guests >= 7

Price

€

59.00 / ticket
31
For a group of 7 or more
General price:
€

59.00 / ticket
Options
guests = 1

Price

€

290.00 / ticket

guests = 2

Price

€

149.00 / ticket

guests = 3

Price

€

99.00 / ticket

guests = 4

Price

€

79.00 / ticket

guests = 5

Price

€

69.00 / ticket

guests = 6

Price

€

65.00 / ticket

guests >= 7

Price

€

59.00 / ticket
1
For a group of 7 or more
General price:
€

59.00 / ticket
Options
guests = 1

Price

€

290.00 / ticket

guests = 2

Price

€

149.00 / ticket

guests = 3

Price

€

99.00 / ticket

guests = 4

Price

€

79.00 / ticket

guests = 5

Price

€

69.00 / ticket

guests = 6

Price

€

65.00 / ticket

guests >= 7

Price

€

59.00 / ticket
2
For a group of 7 or more
General price:
€

59.00 / ticket
Options
guests = 1

Price

€

290.00 / ticket

guests = 2

Price

€

149.00 / ticket

guests = 3

Price

€

99.00 / ticket

guests = 4

Price

€

79.00 / ticket

guests = 5

Price

€

69.00 / ticket

guests = 6

Price

€

65.00 / ticket

guests >= 7

Price

€

59.00 / ticket
3
For a group of 7 or more
General price:
€

59.00 / ticket
Options
guests = 1

Price

€

290.00 / ticket

guests = 2

Price

€

149.00 / ticket

guests = 3

Price

€

99.00 / ticket

guests = 4

Price

€

79.00 / ticket

guests = 5

Price

€

69.00 / ticket

guests = 6

Price

€

65.00 / ticket

guests >= 7

Price

€

59.00 / ticket
4
For a group of 7 or more
General price:
€

59.00 / ticket
Options
guests = 1

Price

€

290.00 / ticket

guests = 2

Price

€

149.00 / ticket

guests = 3

Price

€

99.00 / ticket

guests = 4

Price

€

79.00 / ticket

guests = 5

Price

€

69.00 / ticket

guests = 6

Price

€

65.00 / ticket

guests >= 7

Price

€

59.00 / ticket
5
For a group of 7 or more
General price:
€

59.00 / ticket
Options
guests = 1

Price

€

290.00 / ticket

guests = 2

Price

€

149.00 / ticket

guests = 3

Price

€

99.00 / ticket

guests = 4

Price

€

79.00 / ticket

guests = 5

Price

€

69.00 / ticket

guests = 6

Price

€

65.00 / ticket

guests >= 7

Price

€

59.00 / ticket
6
For a group of 7 or more
General price:
€

59.00 / ticket
Options
guests = 1

Price

€

290.00 / ticket

guests = 2

Price

€

149.00 / ticket

guests = 3

Price

€

99.00 / ticket

guests = 4

Price

€

79.00 / ticket

guests = 5

Price

€

69.00 / ticket

guests = 6

Price

€

65.00 / ticket

guests >= 7

Price

€

59.00 / ticket
7
For a group of 7 or more
General price:
€

59.00 / ticket
Options
guests = 1

Price

€

290.00 / ticket

guests = 2

Price

€

149.00 / ticket

guests = 3

Price

€

99.00 / ticket

guests = 4

Price

€

79.00 / ticket

guests = 5

Price

€

69.00 / ticket

guests = 6

Price

€

65.00 / ticket

guests >= 7

Price

€

59.00 / ticket
8
For a group of 7 or more
General price:
€

59.00 / ticket
Options
guests = 1

Price

€

290.00 / ticket

guests = 2

Price

€

149.00 / ticket

guests = 3

Price

€

99.00 / ticket

guests = 4

Price

€

79.00 / ticket

guests = 5

Price

€

69.00 / ticket

guests = 6

Price

€

65.00 / ticket

guests >= 7

Price

€

59.00 / ticket
9
For a group of 7 or more
General price:
€

59.00 / ticket
Options
guests = 1

Price

€

290.00 / ticket

guests = 2

Price

€

149.00 / ticket

guests = 3

Price

€

99.00 / ticket

guests = 4

Price

€

79.00 / ticket

guests = 5

Price

€

69.00 / ticket

guests = 6

Price

€

65.00 / ticket

guests >= 7

Price

€

59.00 / ticket
10
For a group of 7 or more
General price:
€

59.00 / ticket
Options
guests = 1

Price

€

290.00 / ticket

guests = 2

Price

€

149.00 / ticket

guests = 3

Price

€

99.00 / ticket

guests = 4

Price

€

79.00 / ticket

guests = 5

Price

€

69.00 / ticket

guests = 6

Price

€

65.00 / ticket

guests >= 7

Price

€

59.00 / ticket
11
For a group of 7 or more
General price:
€

59.00 / ticket
Options
guests = 1

Price

€

290.00 / ticket

guests = 2

Price

€

149.00 / ticket

guests = 3

Price

€

99.00 / ticket

guests = 4

Price

€

79.00 / ticket

guests = 5

Price

€

69.00 / ticket

guests = 6

Price

€

65.00 / ticket

guests >= 7

Price

€

59.00 / ticket
12
For a group of 7 or more
General price:
€

59.00 / ticket
Options
guests = 1

Price

€

290.00 / ticket

guests = 2

Price

€

149.00 / ticket

guests = 3

Price

€

99.00 / ticket

guests = 4

Price

€

79.00 / ticket

guests = 5

Price

€

69.00 / ticket

guests = 6

Price

€

65.00 / ticket

guests >= 7

Price

€

59.00 / ticket
13
For a group of 7 or more
General price:
€

59.00 / ticket
Options
guests = 1

Price

€

290.00 / ticket

guests = 2

Price

€

149.00 / ticket

guests = 3

Price

€

99.00 / ticket

guests = 4

Price

€

79.00 / ticket

guests = 5

Price

€

69.00 / ticket

guests = 6

Price

€

65.00 / ticket

guests >= 7

Price

€

59.00 / ticket
14
For a group of 7 or more
General price:
€

59.00 / ticket
Options
guests = 1

Price

€

290.00 / ticket

guests = 2

Price

€

149.00 / ticket

guests = 3

Price

€

99.00 / ticket

guests = 4

Price

€

79.00 / ticket

guests = 5

Price

€

69.00 / ticket

guests = 6

Price

€

65.00 / ticket

guests >= 7

Price

€

59.00 / ticket
15
For a group of 7 or more
General price:
€

59.00 / ticket
Options
guests = 1

Price

€

290.00 / ticket

guests = 2

Price

€

149.00 / ticket

guests = 3

Price

€

99.00 / ticket

guests = 4

Price

€

79.00 / ticket

guests = 5

Price

€

69.00 / ticket

guests = 6

Price

€

65.00 / ticket

guests >= 7

Price

€

59.00 / ticket
16
For a group of 7 or more
General price:
€

59.00 / ticket
Options
guests = 1

Price

€

290.00 / ticket

guests = 2

Price

€

149.00 / ticket

guests = 3

Price

€

99.00 / ticket

guests = 4

Price

€

79.00 / ticket

guests = 5

Price

€

69.00 / ticket

guests = 6

Price

€

65.00 / ticket

guests >= 7

Price

€

59.00 / ticket
17
For a group of 7 or more
General price:
€

59.00 / ticket
Options
guests = 1

Price

€

290.00 / ticket

guests = 2

Price

€

149.00 / ticket

guests = 3

Price

€

99.00 / ticket

guests = 4

Price

€

79.00 / ticket

guests = 5

Price

€

69.00 / ticket

guests = 6

Price

€

65.00 / ticket

guests >= 7

Price

€

59.00 / ticket
18
For a group of 7 or more
General price:
€

59.00 / ticket
Options
guests = 1

Price

€

290.00 / ticket

guests = 2

Price

€

149.00 / ticket

guests = 3

Price

€

99.00 / ticket

guests = 4

Price

€

79.00 / ticket

guests = 5

Price

€

69.00 / ticket

guests = 6

Price

€

65.00 / ticket

guests >= 7

Price

€

59.00 / ticket
19
For a group of 7 or more
General price:
€

59.00 / ticket
Options
guests = 1

Price

€

290.00 / ticket

guests = 2

Price

€

149.00 / ticket

guests = 3

Price

€

99.00 / ticket

guests = 4

Price

€

79.00 / ticket

guests = 5

Price

€

69.00 / ticket

guests = 6

Price

€

65.00 / ticket

guests >= 7

Price

€

59.00 / ticket
20
For a group of 7 or more
General price:
€

59.00 / ticket
Options
guests = 1

Price

€

290.00 / ticket

guests = 2

Price

€

149.00 / ticket

guests = 3

Price

€

99.00 / ticket

guests = 4

Price

€

79.00 / ticket

guests = 5

Price

€

69.00 / ticket

guests = 6

Price

€

65.00 / ticket

guests >= 7

Price

€

59.00 / ticket
21
For a group of 7 or more
General price:
€

59.00 / ticket
Options
guests = 1

Price

€

290.00 / ticket

guests = 2

Price

€

149.00 / ticket

guests = 3

Price

€

99.00 / ticket

guests = 4

Price

€

79.00 / ticket

guests = 5

Price

€

69.00 / ticket

guests = 6

Price

€

65.00 / ticket

guests >= 7

Price

€

59.00 / ticket
22
For a group of 7 or more
General price:
€

59.00 / ticket
Options
guests = 1

Price

€

290.00 / ticket

guests = 2

Price

€

149.00 / ticket

guests = 3

Price

€

99.00 / ticket

guests = 4

Price

€

79.00 / ticket

guests = 5

Price

€

69.00 / ticket

guests = 6

Price

€

65.00 / ticket

guests >= 7

Price

€

59.00 / ticket
23
For a group of 7 or more
General price:
€

59.00 / ticket
Options
guests = 1

Price

€

290.00 / ticket

guests = 2

Price

€

149.00 / ticket

guests = 3

Price

€

99.00 / ticket

guests = 4

Price

€

79.00 / ticket

guests = 5

Price

€

69.00 / ticket

guests = 6

Price

€

65.00 / ticket

guests >= 7

Price

€

59.00 / ticket
24
For a group of 7 or more
General price:
€

59.00 / ticket
Options
guests = 1

Price

€

290.00 / ticket

guests = 2

Price

€

149.00 / ticket

guests = 3

Price

€

99.00 / ticket

guests = 4

Price

€

79.00 / ticket

guests = 5

Price

€

69.00 / ticket

guests = 6

Price

€

65.00 / ticket

guests >= 7

Price

€

59.00 / ticket
25
For a group of 7 or more
General price:
€

59.00 / ticket
Options
guests = 1

Price

€

290.00 / ticket

guests = 2

Price

€

149.00 / ticket

guests = 3

Price

€

99.00 / ticket

guests = 4

Price

€

79.00 / ticket

guests = 5

Price

€

69.00 / ticket

guests = 6

Price

€

65.00 / ticket

guests >= 7

Price

€

59.00 / ticket
26
For a group of 7 or more
General price:
€

59.00 / ticket
Options
guests = 1

Price

€

290.00 / ticket

guests = 2

Price

€

149.00 / ticket

guests = 3

Price

€

99.00 / ticket

guests = 4

Price

€

79.00 / ticket

guests = 5

Price

€

69.00 / ticket

guests = 6

Price

€

65.00 / ticket

guests >= 7

Price

€

59.00 / ticket
27
For a group of 7 or more
General price:
€

59.00 / ticket
Options
guests = 1

Price

€

290.00 / ticket

guests = 2

Price

€

149.00 / ticket

guests = 3

Price

€

99.00 / ticket

guests = 4

Price

€

79.00 / ticket

guests = 5

Price

€

69.00 / ticket

guests = 6

Price

€

65.00 / ticket

guests >= 7

Price

€

59.00 / ticket
28
For a group of 7 or more
General price:
€

59.00 / ticket
Options
guests = 1

Price

€

290.00 / ticket

guests = 2

Price

€

149.00 / ticket

guests = 3

Price

€

99.00 / ticket

guests = 4

Price

€

79.00 / ticket

guests = 5

Price

€

69.00 / ticket

guests = 6

Price

€

65.00 / ticket

guests >= 7

Price

€

59.00 / ticket
29
For a group of 7 or more
General price:
€

59.00 / ticket
Options
guests = 1

Price

€

290.00 / ticket

guests = 2

Price

€

149.00 / ticket

guests = 3

Price

€

99.00 / ticket

guests = 4

Price

€

79.00 / ticket

guests = 5

Price

€

69.00 / ticket

guests = 6

Price

€

65.00 / ticket

guests >= 7

Price

€

59.00 / ticket
30
For a group of 7 or more
General price:
€

59.00 / ticket
Options
guests = 1

Price

€

290.00 / ticket

guests = 2

Price

€

149.00 / ticket

guests = 3

Price

€

99.00 / ticket

guests = 4

Price

€

79.00 / ticket

guests = 5

Price

€

69.00 / ticket

guests = 6

Price

€

65.00 / ticket

guests >= 7

Price

€

59.00 / ticket
31
For a group of 7 or more
General price:
€

59.00 / ticket
Options
guests = 1

Price

€

290.00 / ticket

guests = 2

Price

€

149.00 / ticket

guests = 3

Price

€

99.00 / ticket

guests = 4

Price

€

79.00 / ticket

guests = 5

Price

€

69.00 / ticket

guests = 6

Price

€

65.00 / ticket

guests >= 7

Price

€

59.00 / ticket
1
For a group of 7 or more
General price:
€

59.00 / ticket
Options
guests = 1

Price

€

290.00 / ticket

guests = 2

Price

€

149.00 / ticket

guests = 3

Price

€

99.00 / ticket

guests = 4

Price

€

79.00 / ticket

guests = 5

Price

€

69.00 / ticket

guests = 6

Price

€

65.00 / ticket

guests >= 7

Price

€

59.00 / ticket
2
For a group of 7 or more
General price:
€

59.00 / ticket
Options
guests = 1

Price

€

290.00 / ticket

guests = 2

Price

€

149.00 / ticket

guests = 3

Price

€

99.00 / ticket

guests = 4

Price

€

79.00 / ticket

guests = 5

Price

€

69.00 / ticket

guests = 6

Price

€

65.00 / ticket

guests >= 7

Price

€

59.00 / ticket
3
For a group of 7 or more
General price:
€

59.00 / ticket
Options
guests = 1

Price

€

290.00 / ticket

guests = 2

Price

€

149.00 / ticket

guests = 3

Price

€

99.00 / ticket

guests = 4

Price

€

79.00 / ticket

guests = 5

Price

€

69.00 / ticket

guests = 6

Price

€

65.00 / ticket

guests >= 7

Price

€

59.00 / ticket
28
For a group of 7 or more
General price:
€

59.00 / ticket
Options
guests = 1

Price

€

290.00 / ticket

guests = 2

Price

€

149.00 / ticket

guests = 3

Price

€

99.00 / ticket

guests = 4

Price

€

79.00 / ticket

guests = 5

Price

€

69.00 / ticket

guests = 6

Price

€

65.00 / ticket

guests >= 7

Price

€

59.00 / ticket
29
For a group of 7 or more
General price:
€

59.00 / ticket
Options
guests = 1

Price

€

290.00 / ticket

guests = 2

Price

€

149.00 / ticket

guests = 3

Price

€

99.00 / ticket

guests = 4

Price

€

79.00 / ticket

guests = 5

Price

€

69.00 / ticket

guests = 6

Price

€

65.00 / ticket

guests >= 7

Price

€

59.00 / ticket
30
For a group of 7 or more
General price:
€

59.00 / ticket
Options
guests = 1

Price

€

290.00 / ticket

guests = 2

Price

€

149.00 / ticket

guests = 3

Price

€

99.00 / ticket

guests = 4

Price

€

79.00 / ticket

guests = 5

Price

€

69.00 / ticket

guests = 6

Price

€

65.00 / ticket

guests >= 7

Price

€

59.00 / ticket
31
For a group of 7 or more
General price:
€

59.00 / ticket
Options
guests = 1

Price

€

290.00 / ticket

guests = 2

Price

€

149.00 / ticket

guests = 3

Price

€

99.00 / ticket

guests = 4

Price

€

79.00 / ticket

guests = 5

Price

€

69.00 / ticket

guests = 6

Price

€

65.00 / ticket

guests >= 7

Price

€

59.00 / ticket
1
For a group of 7 or more
General price:
€

59.00 / ticket
Options
guests = 1

Price

€

290.00 / ticket

guests = 2

Price

€

149.00 / ticket

guests = 3

Price

€

99.00 / ticket

guests = 4

Price

€

79.00 / ticket

guests = 5

Price

€

69.00 / ticket

guests = 6

Price

€

65.00 / ticket

guests >= 7

Price

€

59.00 / ticket
2
For a group of 7 or more
General price:
€

59.00 / ticket
Options
guests = 1

Price

€

290.00 / ticket

guests = 2

Price

€

149.00 / ticket

guests = 3

Price

€

99.00 / ticket

guests = 4

Price

€

79.00 / ticket

guests = 5

Price

€

69.00 / ticket

guests = 6

Price

€

65.00 / ticket

guests >= 7

Price

€

59.00 / ticket
3
For a group of 7 or more
General price:
€

59.00 / ticket
Options
guests = 1

Price

€

290.00 / ticket

guests = 2

Price

€

149.00 / ticket

guests = 3

Price

€

99.00 / ticket

guests = 4

Price

€

79.00 / ticket

guests = 5

Price

€

69.00 / ticket

guests = 6

Price

€

65.00 / ticket

guests >= 7

Price

€

59.00 / ticket
4
For a group of 7 or more
General price:
€

59.00 / ticket
Options
guests = 1

Price

€

290.00 / ticket

guests = 2

Price

€

149.00 / ticket

guests = 3

Price

€

99.00 / ticket

guests = 4

Price

€

79.00 / ticket

guests = 5

Price

€

69.00 / ticket

guests = 6

Price

€

65.00 / ticket

guests >= 7

Price

€

59.00 / ticket
5
For a group of 7 or more
General price:
€

59.00 / ticket
Options
guests = 1

Price

€

290.00 / ticket

guests = 2

Price

€

149.00 / ticket

guests = 3

Price

€

99.00 / ticket

guests = 4

Price

€

79.00 / ticket

guests = 5

Price

€

69.00 / ticket

guests = 6

Price

€

65.00 / ticket

guests >= 7

Price

€

59.00 / ticket
6
For a group of 7 or more
General price:
€

59.00 / ticket
Options
guests = 1

Price

€

290.00 / ticket

guests = 2

Price

€

149.00 / ticket

guests = 3

Price

€

99.00 / ticket

guests = 4

Price

€

79.00 / ticket

guests = 5

Price

€

69.00 / ticket

guests = 6

Price

€

65.00 / ticket

guests >= 7

Price

€

59.00 / ticket
7
For a group of 7 or more
General price:
€

59.00 / ticket
Options
guests = 1

Price

€

290.00 / ticket

guests = 2

Price

€

149.00 / ticket

guests = 3

Price

€

99.00 / ticket

guests = 4

Price

€

79.00 / ticket

guests = 5

Price

€

69.00 / ticket

guests = 6

Price

€

65.00 / ticket

guests >= 7

Price

€

59.00 / ticket
8
For a group of 7 or more
General price:
€

59.00 / ticket
Options
guests = 1

Price

€

290.00 / ticket

guests = 2

Price

€

149.00 / ticket

guests = 3

Price

€

99.00 / ticket

guests = 4

Price

€

79.00 / ticket

guests = 5

Price

€

69.00 / ticket

guests = 6

Price

€

65.00 / ticket

guests >= 7

Price

€

59.00 / ticket
9
For a group of 7 or more
General price:
€

59.00 / ticket
Options
guests = 1

Price

€

290.00 / ticket

guests = 2

Price

€

149.00 / ticket

guests = 3

Price

€

99.00 / ticket

guests = 4

Price

€

79.00 / ticket

guests = 5

Price

€

69.00 / ticket

guests = 6

Price

€

65.00 / ticket

guests >= 7

Price

€

59.00 / ticket
10
For a group of 7 or more
General price:
€

59.00 / ticket
Options
guests = 1

Price

€

290.00 / ticket

guests = 2

Price

€

149.00 / ticket

guests = 3

Price

€

99.00 / ticket

guests = 4

Price

€

79.00 / ticket

guests = 5

Price

€

69.00 / ticket

guests = 6

Price

€

65.00 / ticket

guests >= 7

Price

€

59.00 / ticket
11
For a group of 7 or more
General price:
€

59.00 / ticket
Options
guests = 1

Price

€

290.00 / ticket

guests = 2

Price

€

149.00 / ticket

guests = 3

Price

€

99.00 / ticket

guests = 4

Price

€

79.00 / ticket

guests = 5

Price

€

69.00 / ticket

guests = 6

Price

€

65.00 / ticket

guests >= 7

Price

€

59.00 / ticket
12
For a group of 7 or more
General price:
€

59.00 / ticket
Options
guests = 1

Price

€

290.00 / ticket

guests = 2

Price

€

149.00 / ticket

guests = 3

Price

€

99.00 / ticket

guests = 4

Price

€

79.00 / ticket

guests = 5

Price

€

69.00 / ticket

guests = 6

Price

€

65.00 / ticket

guests >= 7

Price

€

59.00 / ticket
13
For a group of 7 or more
General price:
€

59.00 / ticket
Options
guests = 1

Price

€

290.00 / ticket

guests = 2

Price

€

149.00 / ticket

guests = 3

Price

€

99.00 / ticket

guests = 4

Price

€

79.00 / ticket

guests = 5

Price

€

69.00 / ticket

guests = 6

Price

€

65.00 / ticket

guests >= 7

Price

€

59.00 / ticket
14
For a group of 7 or more
General price:
€

59.00 / ticket
Options
guests = 1

Price

€

290.00 / ticket

guests = 2

Price

€

149.00 / ticket

guests = 3

Price

€

99.00 / ticket

guests = 4

Price

€

79.00 / ticket

guests = 5

Price

€

69.00 / ticket

guests = 6

Price

€

65.00 / ticket

guests >= 7

Price

€

59.00 / ticket
15
For a group of 7 or more
General price:
€

59.00 / ticket
Options
guests = 1

Price

€

290.00 / ticket

guests = 2

Price

€

149.00 / ticket

guests = 3

Price

€

99.00 / ticket

guests = 4

Price

€

79.00 / ticket

guests = 5

Price

€

69.00 / ticket

guests = 6

Price

€

65.00 / ticket

guests >= 7

Price

€

59.00 / ticket
16
For a group of 7 or more
General price:
€

59.00 / ticket
Options
guests = 1

Price

€

290.00 / ticket

guests = 2

Price

€

149.00 / ticket

guests = 3

Price

€

99.00 / ticket

guests = 4

Price

€

79.00 / ticket

guests = 5

Price

€

69.00 / ticket

guests = 6

Price

€

65.00 / ticket

guests >= 7

Price

€

59.00 / ticket
17
For a group of 7 or more
General price:
€

59.00 / ticket
Options
guests = 1

Price

€

290.00 / ticket

guests = 2

Price

€

149.00 / ticket

guests = 3

Price

€

99.00 / ticket

guests = 4

Price

€

79.00 / ticket

guests = 5

Price

€

69.00 / ticket

guests = 6

Price

€

65.00 / ticket

guests >= 7

Price

€

59.00 / ticket
18
For a group of 7 or more
General price:
€

59.00 / ticket
Options
guests = 1

Price

€

290.00 / ticket

guests = 2

Price

€

149.00 / ticket

guests = 3

Price

€

99.00 / ticket

guests = 4

Price

€

79.00 / ticket

guests = 5

Price

€

69.00 / ticket

guests = 6

Price

€

65.00 / ticket

guests >= 7

Price

€

59.00 / ticket
19
For a group of 7 or more
General price:
€

59.00 / ticket
Options
guests = 1

Price

€

290.00 / ticket

guests = 2

Price

€

149.00 / ticket

guests = 3

Price

€

99.00 / ticket

guests = 4

Price

€

79.00 / ticket

guests = 5

Price

€

69.00 / ticket

guests = 6

Price

€

65.00 / ticket

guests >= 7

Price

€

59.00 / ticket
20
For a group of 7 or more
General price:
€

59.00 / ticket
Options
guests = 1

Price

€

290.00 / ticket

guests = 2

Price

€

149.00 / ticket

guests = 3

Price

€

99.00 / ticket

guests = 4

Price

€

79.00 / ticket

guests = 5

Price

€

69.00 / ticket

guests = 6

Price

€

65.00 / ticket

guests >= 7

Price

€

59.00 / ticket
21
For a group of 7 or more
General price:
€

59.00 / ticket
Options
guests = 1

Price

€

290.00 / ticket

guests = 2

Price

€

149.00 / ticket

guests = 3

Price

€

99.00 / ticket

guests = 4

Price

€

79.00 / ticket

guests = 5

Price

€

69.00 / ticket

guests = 6

Price

€

65.00 / ticket

guests >= 7

Price

€

59.00 / ticket
22
For a group of 7 or more
General price:
€

59.00 / ticket
Options
guests = 1

Price

€

290.00 / ticket

guests = 2

Price

€

149.00 / ticket

guests = 3

Price

€

99.00 / ticket

guests = 4

Price

€

79.00 / ticket

guests = 5

Price

€

69.00 / ticket

guests = 6

Price

€

65.00 / ticket

guests >= 7

Price

€

59.00 / ticket
23
For a group of 7 or more
General price:
€

59.00 / ticket
Options
guests = 1

Price

€

290.00 / ticket

guests = 2

Price

€

149.00 / ticket

guests = 3

Price

€

99.00 / ticket

guests = 4

Price

€

79.00 / ticket

guests = 5

Price

€

69.00 / ticket

guests = 6

Price

€

65.00 / ticket

guests >= 7

Price

€

59.00 / ticket
24
For a group of 7 or more
General price:
€

59.00 / ticket
Options
guests = 1

Price

€

290.00 / ticket

guests = 2

Price

€

149.00 / ticket

guests = 3

Price

€

99.00 / ticket

guests = 4

Price

€

79.00 / ticket

guests = 5

Price

€

69.00 / ticket

guests = 6

Price

€

65.00 / ticket

guests >= 7

Price

€

59.00 / ticket
25
For a group of 7 or more
General price:
€

59.00 / ticket
Options
guests = 1

Price

€

290.00 / ticket

guests = 2

Price

€

149.00 / ticket

guests = 3

Price

€

99.00 / ticket

guests = 4

Price

€

79.00 / ticket

guests = 5

Price

€

69.00 / ticket

guests = 6

Price

€

65.00 / ticket

guests >= 7

Price

€

59.00 / ticket
26
For a group of 7 or more
General price:
€

59.00 / ticket
Options
guests = 1

Price

€

290.00 / ticket

guests = 2

Price

€

149.00 / ticket

guests = 3

Price

€

99.00 / ticket

guests = 4

Price

€

79.00 / ticket

guests = 5

Price

€

69.00 / ticket

guests = 6

Price

€

65.00 / ticket

guests >= 7

Price

€

59.00 / ticket
27
For a group of 7 or more
General price:
€

59.00 / ticket
Options
guests = 1

Price

€

290.00 / ticket

guests = 2

Price

€

149.00 / ticket

guests = 3

Price

€

99.00 / ticket

guests = 4

Price

€

79.00 / ticket

guests = 5

Price

€

69.00 / ticket

guests = 6

Price

€

65.00 / ticket

guests >= 7

Price

€

59.00 / ticket
28
For a group of 7 or more
General price:
€

59.00 / ticket
Options
guests = 1

Price

€

290.00 / ticket

guests = 2

Price

€

149.00 / ticket

guests = 3

Price

€

99.00 / ticket

guests = 4

Price

€

79.00 / ticket

guests = 5

Price

€

69.00 / ticket

guests = 6

Price

€

65.00 / ticket

guests >= 7

Price

€

59.00 / ticket
29
For a group of 7 or more
General price:
€

59.00 / ticket
Options
guests = 1

Price

€

290.00 / ticket

guests = 2

Price

€

149.00 / ticket

guests = 3

Price

€

99.00 / ticket

guests = 4

Price

€

79.00 / ticket

guests = 5

Price

€

69.00 / ticket

guests = 6

Price

€

65.00 / ticket

guests >= 7

Price

€

59.00 / ticket
30
For a group of 7 or more
General price:
€

59.00 / ticket
Options
guests = 1

Price

€

290.00 / ticket

guests = 2

Price

€

149.00 / ticket

guests = 3

Price

€

99.00 / ticket

guests = 4

Price

€

79.00 / ticket

guests = 5

Price

€

69.00 / ticket

guests = 6

Price

€

65.00 / ticket

guests >= 7

Price

€

59.00 / ticket
1
For a group of 7 or more
General price:
€

59.00 / ticket
Options
guests = 1

Price

€

290.00 / ticket

guests = 2

Price

€

149.00 / ticket

guests = 3

Price

€

99.00 / ticket

guests = 4

Price

€

79.00 / ticket

guests = 5

Price

€

69.00 / ticket

guests = 6

Price

€

65.00 / ticket

guests >= 7

Price

€

59.00 / ticket
25
For a group of 7 or more
General price:
€

59.00 / ticket
Options
guests = 1

Price

€

290.00 / ticket

guests = 2

Price

€

149.00 / ticket

guests = 3

Price

€

99.00 / ticket

guests = 4

Price

€

79.00 / ticket

guests = 5

Price

€

69.00 / ticket

guests = 6

Price

€

65.00 / ticket

guests >= 7

Price

€

59.00 / ticket
26
For a group of 7 or more
General price:
€

59.00 / ticket
Options
guests = 1

Price

€

290.00 / ticket

guests = 2

Price

€

149.00 / ticket

guests = 3

Price

€

99.00 / ticket

guests = 4

Price

€

79.00 / ticket

guests = 5

Price

€

69.00 / ticket

guests = 6

Price

€

65.00 / ticket

guests >= 7

Price

€

59.00 / ticket
27
For a group of 7 or more
General price:
€

59.00 / ticket
Options
guests = 1

Price

€

290.00 / ticket

guests = 2

Price

€

149.00 / ticket

guests = 3

Price

€

99.00 / ticket

guests = 4

Price

€

79.00 / ticket

guests = 5

Price

€

69.00 / ticket

guests = 6

Price

€

65.00 / ticket

guests >= 7

Price

€

59.00 / ticket
28
For a group of 7 or more
General price:
€

59.00 / ticket
Options
guests = 1

Price

€

290.00 / ticket

guests = 2

Price

€

149.00 / ticket

guests = 3

Price

€

99.00 / ticket

guests = 4

Price

€

79.00 / ticket

guests = 5

Price

€

69.00 / ticket

guests = 6

Price

€

65.00 / ticket

guests >= 7

Price

€

59.00 / ticket
29
For a group of 7 or more
General price:
€

59.00 / ticket
Options
guests = 1

Price

€

290.00 / ticket

guests = 2

Price

€

149.00 / ticket

guests = 3

Price

€

99.00 / ticket

guests = 4

Price

€

79.00 / ticket

guests = 5

Price

€

69.00 / ticket

guests = 6

Price

€

65.00 / ticket

guests >= 7

Price

€

59.00 / ticket
30
For a group of 7 or more
General price:
€

59.00 / ticket
Options
guests = 1

Price

€

290.00 / ticket

guests = 2

Price

€

149.00 / ticket

guests = 3

Price

€

99.00 / ticket

guests = 4

Price

€

79.00 / ticket

guests = 5

Price

€

69.00 / ticket

guests = 6

Price

€

65.00 / ticket

guests >= 7

Price

€

59.00 / ticket
1
For a group of 7 or more
General price:
€

59.00 / ticket
Options
guests = 1

Price

€

290.00 / ticket

guests = 2

Price

€

149.00 / ticket

guests = 3

Price

€

99.00 / ticket

guests = 4

Price

€

79.00 / ticket

guests = 5

Price

€

69.00 / ticket

guests = 6

Price

€

65.00 / ticket

guests >= 7

Price

€

59.00 / ticket
2
For a group of 7 or more
General price:
€

59.00 / ticket
Options
guests = 1

Price

€

290.00 / ticket

guests = 2

Price

€

149.00 / ticket

guests = 3

Price

€

99.00 / ticket

guests = 4

Price

€

79.00 / ticket

guests = 5

Price

€

69.00 / ticket

guests = 6

Price

€

65.00 / ticket

guests >= 7

Price

€

59.00 / ticket
3
For a group of 7 or more
General price:
€

59.00 / ticket
Options
guests = 1

Price

€

290.00 / ticket

guests = 2

Price

€

149.00 / ticket

guests = 3

Price

€

99.00 / ticket

guests = 4

Price

€

79.00 / ticket

guests = 5

Price

€

69.00 / ticket

guests = 6

Price

€

65.00 / ticket

guests >= 7

Price

€

59.00 / ticket
4
For a group of 7 or more
General price:
€

59.00 / ticket
Options
guests = 1

Price

€

290.00 / ticket

guests = 2

Price

€

149.00 / ticket

guests = 3

Price

€

99.00 / ticket

guests = 4

Price

€

79.00 / ticket

guests = 5

Price

€

69.00 / ticket

guests = 6

Price

€

65.00 / ticket

guests >= 7

Price

€

59.00 / ticket
5
For a group of 7 or more
General price:
€

59.00 / ticket
Options
guests = 1

Price

€

290.00 / ticket

guests = 2

Price

€

149.00 / ticket

guests = 3

Price

€

99.00 / ticket

guests = 4

Price

€

79.00 / ticket

guests = 5

Price

€

69.00 / ticket

guests = 6

Price

€

65.00 / ticket

guests >= 7

Price

€

59.00 / ticket
6
For a group of 7 or more
General price:
€

59.00 / ticket
Options
guests = 1

Price

€

290.00 / ticket

guests = 2

Price

€

149.00 / ticket

guests = 3

Price

€

99.00 / ticket

guests = 4

Price

€

79.00 / ticket

guests = 5

Price

€

69.00 / ticket

guests = 6

Price

€

65.00 / ticket

guests >= 7

Price

€

59.00 / ticket
7
For a group of 7 or more
General price:
€

59.00 / ticket
Options
guests = 1

Price

€

290.00 / ticket

guests = 2

Price

€

149.00 / ticket

guests = 3

Price

€

99.00 / ticket

guests = 4

Price

€

79.00 / ticket

guests = 5

Price

€

69.00 / ticket

guests = 6

Price

€

65.00 / ticket

guests >= 7

Price

€

59.00 / ticket
8
For a group of 7 or more
General price:
€

59.00 / ticket
Options
guests = 1

Price

€

290.00 / ticket

guests = 2

Price

€

149.00 / ticket

guests = 3

Price

€

99.00 / ticket

guests = 4

Price

€

79.00 / ticket

guests = 5

Price

€

69.00 / ticket

guests = 6

Price

€

65.00 / ticket

guests >= 7

Price

€

59.00 / ticket
9
For a group of 7 or more
General price:
€

59.00 / ticket
Options
guests = 1

Price

€

290.00 / ticket

guests = 2

Price

€

149.00 / ticket

guests = 3

Price

€

99.00 / ticket

guests = 4

Price

€

79.00 / ticket

guests = 5

Price

€

69.00 / ticket

guests = 6

Price

€

65.00 / ticket

guests >= 7

Price

€

59.00 / ticket
10
For a group of 7 or more
General price:
€

59.00 / ticket
Options
guests = 1

Price

€

290.00 / ticket

guests = 2

Price

€

149.00 / ticket

guests = 3

Price

€

99.00 / ticket

guests = 4

Price

€

79.00 / ticket

guests = 5

Price

€

69.00 / ticket

guests = 6

Price

€

65.00 / ticket

guests >= 7

Price

€

59.00 / ticket
11
For a group of 7 or more
General price:
€

59.00 / ticket
Options
guests = 1

Price

€

290.00 / ticket

guests = 2

Price

€

149.00 / ticket

guests = 3

Price

€

99.00 / ticket

guests = 4

Price

€

79.00 / ticket

guests = 5

Price

€

69.00 / ticket

guests = 6

Price

€

65.00 / ticket

guests >= 7

Price

€

59.00 / ticket
12
For a group of 7 or more
General price:
€

59.00 / ticket
Options
guests = 1

Price

€

290.00 / ticket

guests = 2

Price

€

149.00 / ticket

guests = 3

Price

€

99.00 / ticket

guests = 4

Price

€

79.00 / ticket

guests = 5

Price

€

69.00 / ticket

guests = 6

Price

€

65.00 / ticket

guests >= 7

Price

€

59.00 / ticket
13
For a group of 7 or more
General price:
€

59.00 / ticket
Options
guests = 1

Price

€

290.00 / ticket

guests = 2

Price

€

149.00 / ticket

guests = 3

Price

€

99.00 / ticket

guests = 4

Price

€

79.00 / ticket

guests = 5

Price

€

69.00 / ticket

guests = 6

Price

€

65.00 / ticket

guests >= 7

Price

€

59.00 / ticket
14
For a group of 7 or more
General price:
€

59.00 / ticket
Options
guests = 1

Price

€

290.00 / ticket

guests = 2

Price

€

149.00 / ticket

guests = 3

Price

€

99.00 / ticket

guests = 4

Price

€

79.00 / ticket

guests = 5

Price

€

69.00 / ticket

guests = 6

Price

€

65.00 / ticket

gu