Discover Morocco: The traditional Desert Berber Camp
Book your Private trip to spend a special night in our Traditional Berber Desert Camp in Morocco. It's an exceptional experience to our guests. One of the key steps that we prefer to add to our programs with tourists to give them a magical and unforgettable moment in Desert Sahara. As soon as we arrived in the desert in southeastern Morocco, a new discovery begins, another way of life, a clean and calm air, far from the noises in the big cities. After moments of relaxation in a hotel in Merzouga or Zagora … with a glass of mint tea, we will begin our adventure with the Camel rides and Trekking among sand dunes of Erg Chegaga or Erg Chebbi to reach the Traditional Berber Desert Camp.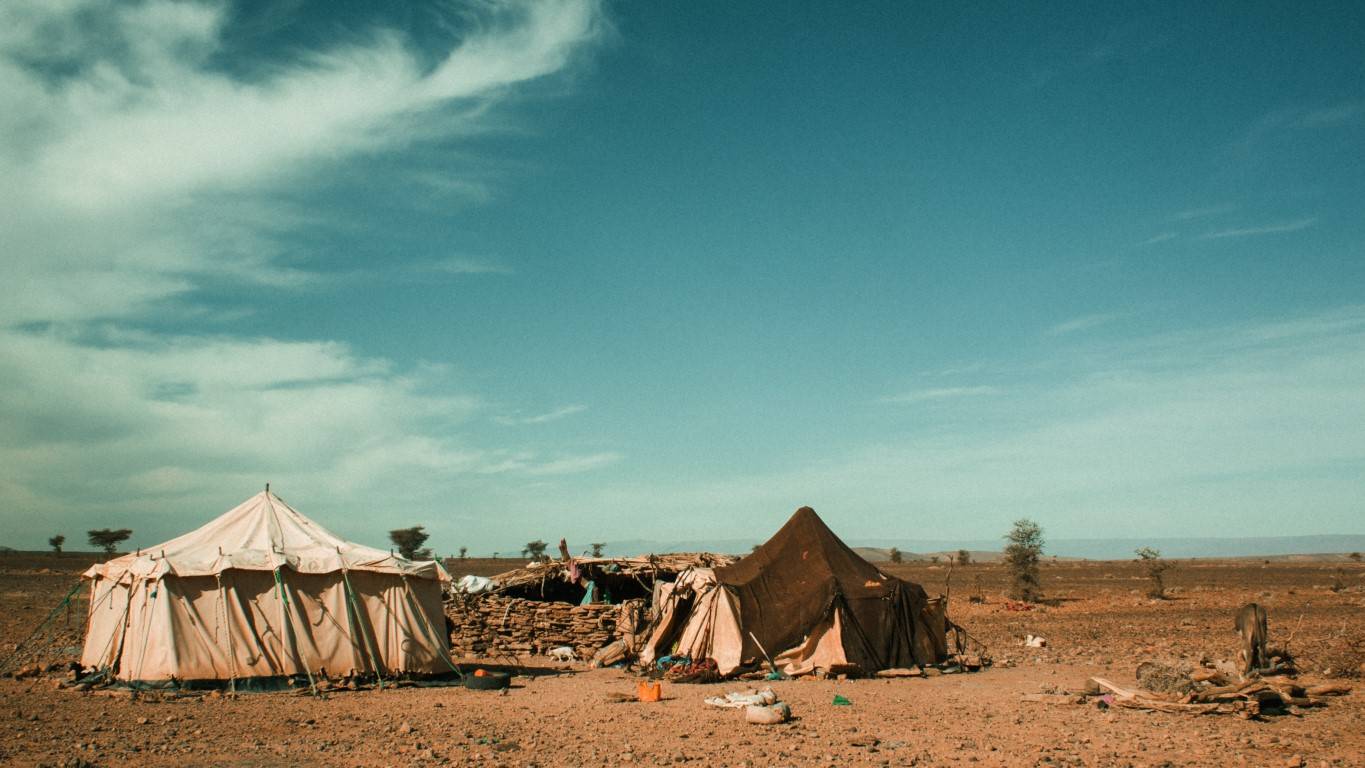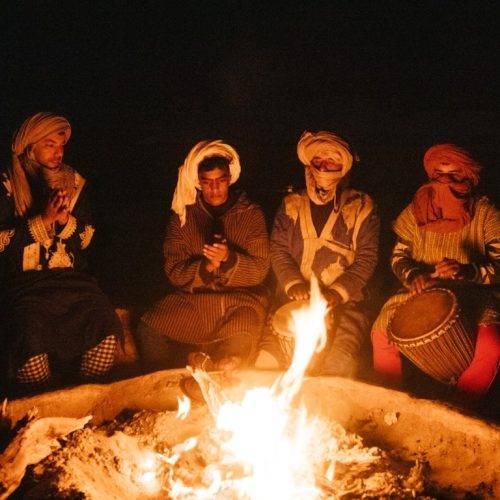 We arrange desert camping in Morocco at small desert camps. The traditional Berber desert camp are at the base of the remote great dunes. The camps are encircled by smaller, rolling dunes for privacy, which offer a great vantage point for Sunset and Sunrise in Sahara Desert.
The sleeping black tents at the desert camp are made of goat and camel hair. You will sleep in comfort and there is a separate shower and toilet facility on site. There is also a separate dining salon tent and outdoor space for relaxation and enjoyment of the campfire and Desert Music with drums. All meals, drinking water, hot drinks, and guided camel-ride are included in your stay at the Traditional Berber Desert camp.
Also, we arrange trips to the Berber Nomads Camp or in hotels in Merzouga, Zagora for celebrating a special occasion as The honeymoon, wedding with Berbers tradition, celebrate of your birthday …
Our travel agency organizes special private trips and tours all over Morocco. Discover our recommanded Private Tours from Marrakech, Casablanca or Fes.